You have the initiative of automating your home, but don't know where to start? Let me show you the best gadgets to start your smart home automation without spending too much money!
It is very important that the first thing that you install does a great deal of show. You know, so you can show your friends how cool you are.
So, we will start with the lights.
Lights are the very first thing that tells you and everyone else that you're fancy or cool. There's little in life more satisfying than changing an entire room's lighting with a tab on your phone or a voice command. No crazy installations, no fiddling with wires or with an electrician.
The Sengled Smart LED Multicolor Bulb is able to change colors with an app on your phone. You can also connect the light with Alexa or with Google Assistant, so you don't have to buy anything else. You buy your light bulb come home and say "set living room lights to blue" and the magic happens.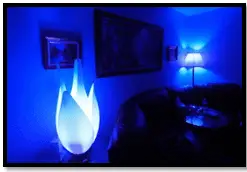 With these budget lights, you can set different colors and schedules. They can turn on at certain times in certain colors as you prefer. You don't need to buy a smart hub like Alexa or Google Assistant. But if you want to…
You can buy the Alexa Echo Dot 3 Gen for about 45$ or the Google nest Mini smart speaker for about 60$. The difference between those two is negligible. I have tried both and they work great. I went for the Google nest Mini just because I like the Google interface and the support it provides.
C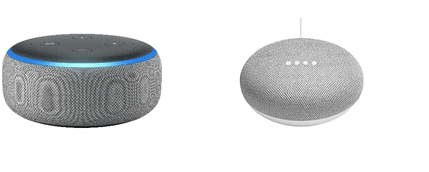 Alexa Echo (3rd Gen)                     Google Nest Mini
My personal favorite and the one I would get that is slightly out of our budget is the Google Nest hub. Do not confuse this bad boy with the other as this one has a screen and can display pictures, videos and has a built-in speaker, it is a big deal. This one is pricier at 115$ but is definitely worth it.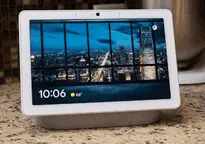 Now you have your lights and your hub, you still have some bucks to invest in making your home smarter. What about a smart camera? The Panamalar is the most awesome camera you can get with 45$. Of course, it has its limitations, but it has a Panoramic of 360º and you can connect to it from wherever you are.

Panamalar
Smart cameras are very good when you are not home for extended periods of time or when you want to check your house when you're at work. and if you have a pet, you can check what is it doing!
The budget is low, so we want to do things as efficient as possible. One of the best alternatives to have your home automated to facilitate your life is to have a Wi-fi plug. The one we recommend is the Aukey Wi-Fi Smart Plug, it is compatible with Amazon Alexa and Google Assistant and they also have their own app.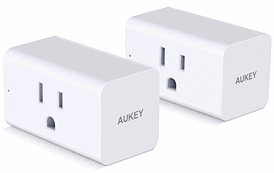 The pack of two is around 30 $ but the good thing about this plug is that you can connect it to an extension cord and power different appliances. For example, in my living room, I have 3 standing lamps spread out, all of them are connected to one of the plugs, but with a voice command I can turn on and off the lamps.
The other plug I use it to turn on my radio in the morning. I also set up a routine that turns my smart lights green, the lights in the living room and the radio on. It is very convenient and helps me get going in the morning. I could also make Google Assistant to play some music for me, but I like the old-school vibe the radio gives to my place.
You can have your own orchestrated circus with a voice command. Remember that house automation is meant to make your life easier. We are suggesting here a low budget so you can have a starting point. After this, you can go as crazy as you want with robot vacuum cleaners or robots that mop.
The whole idea with automating your house doesn't have to turn into something uncomfortable or that requires you to spend a lot of energy and resources. It is really about trying something and slowly develop the taste for it.
If you really want to start with something simple, we recommend getting the Google mini smart speaker at 60$, a couple of light bulbs at 30$ and the smart plug at 30$ there you have a sort of smart home for about 120$.
That way whenever you get home, you can tell your assistant to do something for you. If your partner doesn't listen to you, Google will, and if you have no one home to talk to, then you can also talk to Google. Yes, she listens and wants to please you. By the way, here is an interesting blog post where we talk about 200 useful and fun voice commands you can use with Google.
Conclusion
We want to make your life easy and we want you to discover the fantastic world of automation by yourself. That is why we carefully suggested this list of smart-home appliances you can use to start. It is only 120$ for all the required elements and your experience at home will dramatically change. Key tips:
Use the multiple outlet power strips with smart outlets
Set routines with your smart bulbs and your
Do not let technology overwhelm you.
In the following table, we put together all the products we recommended in this blog. Stick around for more tech reviews on other home automation ideas like sensors for the windows or electronic thermostats that can give you even more information and practicality.