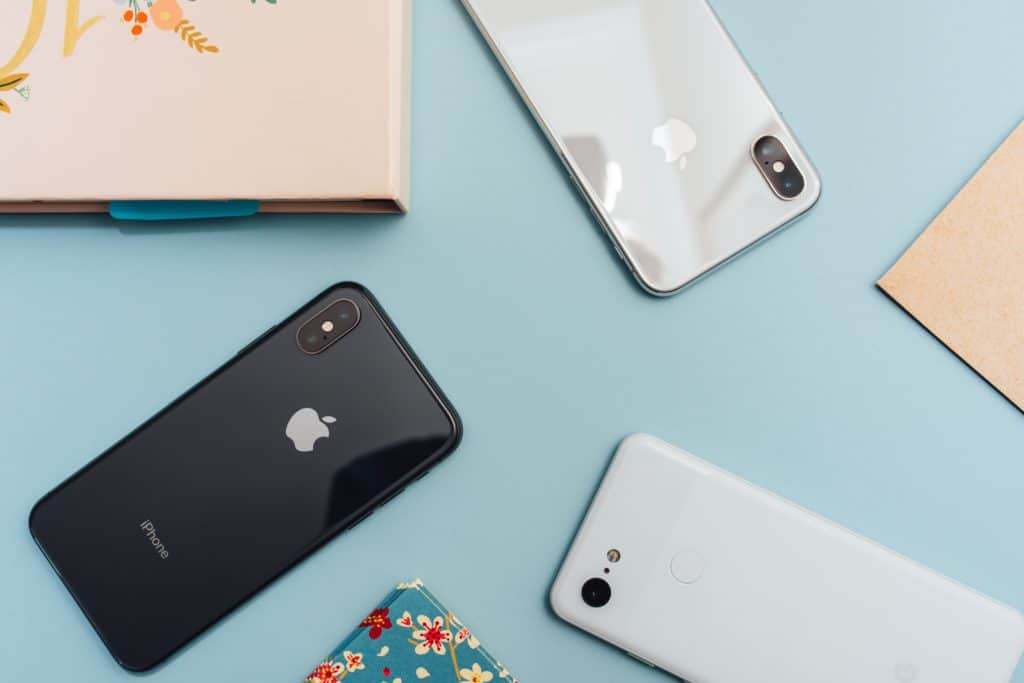 From light bulbs and thermostats to door locks and security systems, smart home hubs make it easy to control all your devices from one place.
Whether you've got an Apple Homekit in your house or you're looking to get started with one, you might be wondering if you can add your Arlo cameras into the mix or not. 
There are several Arlo cameras that are compatible with Apple HomeKit. To access Arlo devices with the HomeKit, both the Arlo SmartHub and Apple home hub must be connected to the same WiFi network. 
HomeKit is a sophisticated way to automate your home and provide a sense of convenience and extra security. However, getting everything connected can feel like a big job to tackle, especially if you aren't sure if your equipment is compatible.
Read on to find out if your Arlo camera will work with HomeKit so you can add home security to your command center.  
What is Apple HomeKit?
Apple HomeKit is an intelligent home system the allows you complete control over the smart devices in your house.
Using the Apple Home app, you can securely access and manage multiple smart home accessories at a time from almost anywhere in the world, including your security system. 
For these devices to communicate, however, you'll need to make sure the equipment that you are trying to connect is HomeKit compatible. 
Are Arlo Cameras Compatible with Apple Homekit?
Arlo does make several cameras that are compatible with Apple HomeKit, though not all of them will work.
Making sure that you have a compatible Arlo camera is essential when it comes to connecting your security equipment to HomeKit. 
To access Arlo devices with the HomeKit, you will first need to make sure the Arlo SmartHub and Apple home hub are on the same WiFi network. You will also need the Apple Home app, the Arlo app, and up-to-date firmware for your Arlo SmartHub. 
Once you've got your equipment ready, there are a couple of ways you can connect your Arlo camera to the Apple Home app. You can find complete instructions on how to do this here. 
Which Arlo Cameras Will Work with HomeKit?
On Apple's website, they provide a list of compatible devices that work with HomeKit. Some of the compatible Arlo cameras include: 
These are some of the most up-to-date camera models that work with HomeKit.
As new products come out, you can always check the product page for the "works with Apple HomeKit" logo.
If you don't see this stamp, you can also contact Apple or Arlo customer service to check for compatibility.
Do Arlo Doorbells work with HomeKit?
Arlo's wired doorbell is currently their only doorbell that fully supports the HomeKit platform.
This device uses the existing doorbell wiring in the house for its power supply, and since it is optimized for front door use, you will get a notification to your phone whenever a motion is detected.  
What are the Benefits of Connecting My Arlo Camera to Homekit?
By connecting your Arlo devices with Apple Homekit, you can easily control and access your cameras all from one place.
This is quite easy to set up with the right equipment, and there is a list of services that will benefit you, along with having full control over your home security no matter where you are.
Organization
With Apple HomeKit, you can group each of your devices into categories such as rooms, zones, and scenes for clean organization.
This saves you from having to use the manufacturer app for each piece of hardware on your network, giving you a central location to control all of your smart home devices. 
Automation
The ability to group devices into scenes enables automation within your home.
You can create scenes that activate automatically depending on location, time, or even other activities.
For example, you can set up a scene that has your porch light switch on every time your Alro doorbell senses movement at the front door. 
Customization
Arlo cameras are a great choice if you are looking for customization. You can manage each camera's settings separately, such as video quality and sensitivity to motion.
Custom activity zones and object detection also will enable you to decide when your receive alerts. 
Voice Control
When you add devices to your HomeKit, you have the option of accessing your cameras using Siri.
Siri can control devices if they are configured using the Home app, so you can use Siri to control your cameras, even when you're not home.
Just open up Siri and say, "show me the backdoor camera," to view the camera feed from your iPhone, iPad, or Apple Watch while on the go. 
Use Apple TV to Live Stream Your Alro Camera 
Connecting to HomeKit also enables your Apple Tv to live stream your Arlo Camera. Just turn on your TV and ask Siri to "show me the kitchen camera." Click the option to live stream, and you're good to go. 
Receive Arlo Motion Notifications on Your Phone
Connecting to Apple HomeKit allows you to receive motion detection notifications when you are away from home.
Since Arlo cameras are supported by HomeKit Secure Video, you can also connect them with your Photos app and use facial recognition to identify people you've tagged.
When they are detected on your camera, you will receive a notification announcing them by name through a connected smart speaker. 
HomeKit also allows you to invite people to access your smart home devices.
Once you send the invite, you can edit permissions and allow them to control your home from anywhere.
This is great if you will have someone house sitting or staying with you for an extended period. If you ever want to revoke access, simply go into the app and remove that person from the settings. 
Is Connecting to HomeKit Safe?
Since you can share access to your home with friends and family, you might be wondering how secure it is to connect your Arlo camera to your HomeKit.
After all, you are using these devices to protect your home, and if you can control them through a wireless connection, surely so could someone else.
Rest assured, connecting to HomeKit actually improves your security.
Apple has made a dedicated investment in providing excellent privacy and security for their HomeKit system, especially when it comes to video.
HomeKit Secure Video protects your privacy by analyzing footage on your personal iPad, HomePod or AppleTV, and then encrypting the footage of any motion events before it is sent to iCloud.
Apple also requires two-factor authentication for remote access, adding an extra layer of security. 
As with anything, be careful with your password. You'll want to make sure to create a strong Apple ID password and make sure you're not giving it out to anyone, as that could compromise your security. 
What arlo cameras work with homekit? Final Thoughts
Many people are using HomeKit to manage their security cameras and the other smart devices they are using in their homes.
While Arlo offers a line of cameras with impressive features for quality and customizable home security, not all of them are compatible with the HomeKit system, so it's important to find a model that will work. 
Connecting to HomeKit not only creates a powerful way to control and automate your home, but it provides an extra layer of security that your home may be lacking. 
Are You Still Struggling With Your device?
If you're still struggling trying to get going your smart device, contact me at nelson.barbosa@myautomatedpalace.com and we can discuss how can we fix it!