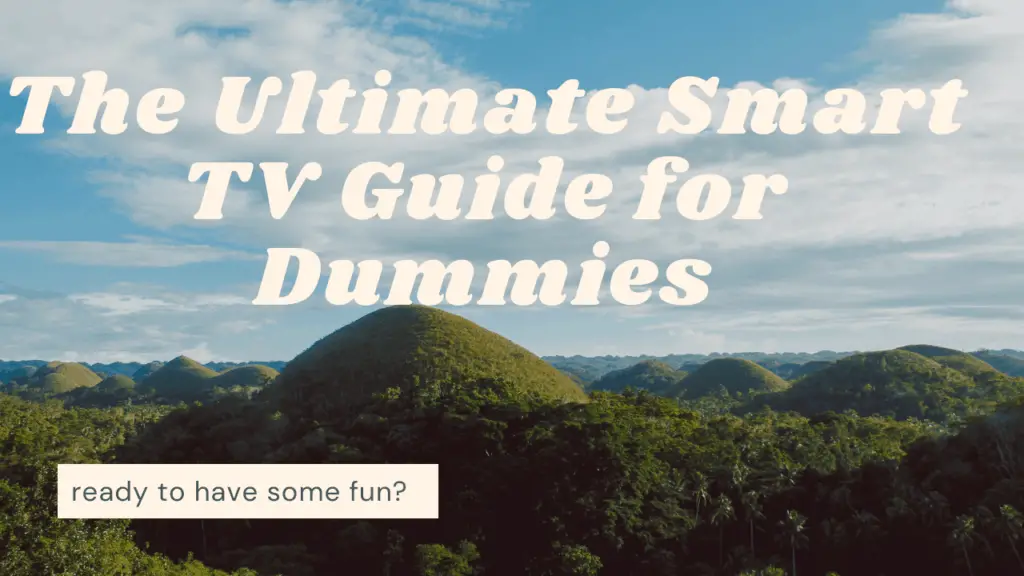 If you're in the market for a new TV, no doubt you've heard about smart TVs and everything they can do.
If not, you might be left wondering what a smart TV is and what it can do? You might also want to know if they're really that much better than "regular" TVs and if they're worth the extra money?
A smart TV is a television with internet capabilities. They typically connect via WiFi and allow you to view all kinds of content through apps, such as Netflix and YouTube. They still work perfectly with your cable provider but also give you greater access to more shows and services. 
In this guide, I'll cover everything from what a smart TV is and what it can do to which are the best and how you can set them up at home. Read on to learn all about the best smart TVs and the best way to use them!
What Is a Smart TV and How Do I Use It?
You may have only started hearing about them recently, but you've probably interacted with at least one smart TV without even knowing it. There's one reason they're so popular right now: people love them!
Before buying a smart TV, first, you have to understand what one does. Here's a breakdown of how smart TVs work and what they do.
What Does "Smart" Mean?
A smart TV is a regular television with internet capabilities built-in. Smart TVs are equipped with a GUI or a graphical user interface, which provides the TV with software that gives it interactive capabilities. 
Instead of just a list of broadcast channels to flip through, you can click different apps and settings the way you would on a very simple computer.
GUIs are usually found on cell phones and gaming consoles, but a smart TV resembles a phone, as it mainly uses third-party apps to function.
Regular TVs can access third-party apps as well, but they need an external device or piece of hardware to do it. Smart TVs don't need any input at all to connect.
Basically, all it means is that a smart TV can access the Internet and play videos directly from there.
Not only does this streamline your TV setup by getting rid of the need for cables, but it can also connect to other devices in your home and learn your preferences. They're extremely customizable, which is why people love them.
How To Use a Smart TV for Dummies
Smart TVs access the Internet via an ethernet or Wi-Fi connection. If you connect your TV to your broadband router with an ethernet cable, you'll find the connection much more consistent.
However, if you don't want to deal with the hassle of an extra wire, a Wi-Fi connection should work fine. If you have your TV on all day, every day, consider hooking up via Ethernet for the most stable connection.
Once you're connected, you should be able to access a menu screen, which will be unique to each TV you buy, depending on the brand you purchase.
However, each should walk you through the setup, including how to connect via Wifi. Then you'll be able to access a huge number of apps and internet TV channels.  
Some apps and channels are preloaded to each TV, but more can be downloaded to your app library, for free or for purchase.
For the most part, you'll need to sign up for paid subscriptions to use the apps, such as Netflix, so make sure you're signed up before downloading. (It can be tricky to sign up on the TV itself. You'll want to do that part on a computer.)
Not only can smart TVs do all this, but they can also be connected to a traditional cable or satellite setup.
That makes them particularly enticing for families, as you don't have nearly as many wires surrounding your entertainment system. That means there's less danger of younger kids tripping over wires, and a better-looking living room.
What Are the Pros of Smart TVs?
We're currently living in a time where almost anything can be made "smart," from coffee machines to doorbells.
With more and more devices like this coming to the market, it's easier than ever to acquire some great features at lower costs. 
Let's go over some of the best features of smart TVs to help you decide if they're right for you.
Ease of Use 
The layout of a smart TV, with apps and an extremely user-friendly configuration, makes them surprisingly easy to use and set up.
Rather than flipping through hundreds of channels each time you want to watch something, you have multiple apps tailored to your interests. 
Smart TVs will even remember your preferences and sometimes make suggestions. Many may also provide a "favorite" section that you can customize to keep your most-used apps at the top of the screen.
High-Quality
TVs with smart capabilities aren't necessarily "nicer" TVs, as far as video and sound quality are concerned.
However, most of them are equipped with 4K resolution and other advanced picture technology.
In other words, you can get a regular TV with just as high a picture quality as any smart TV, but smart TVs tend to be high-quality as a rule.
Hundreds of Apps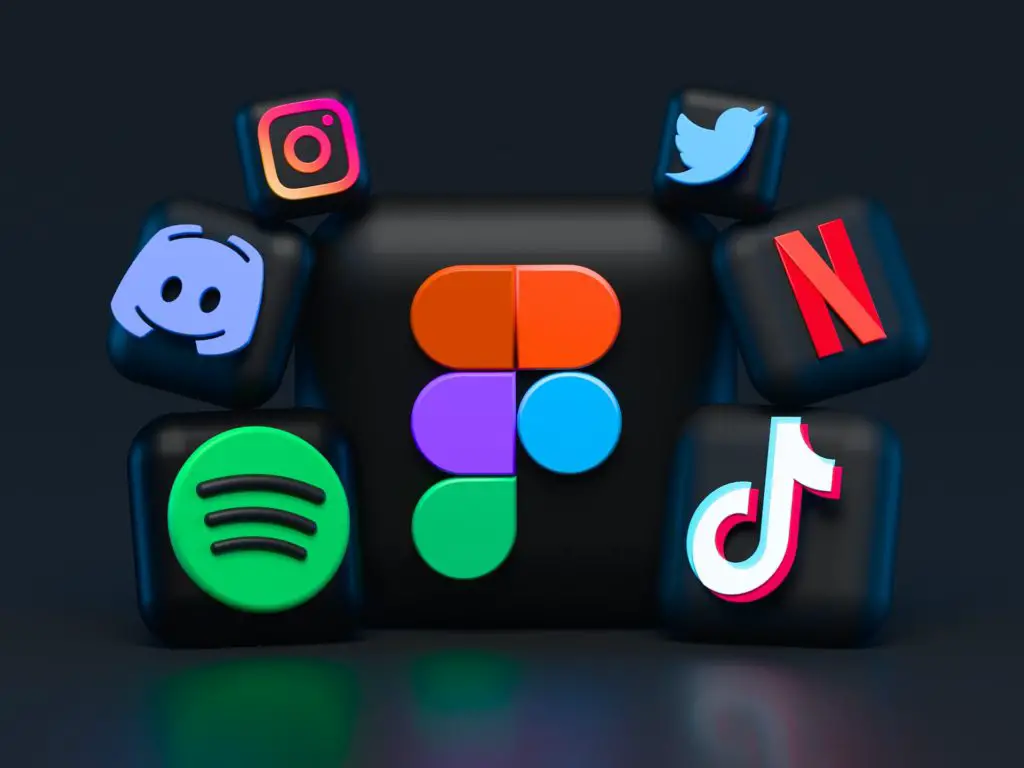 The huge number of apps that are available to consumers is the biggest draw of a smart TV.
Rather than having to jump through various hoops and hook up several different devices to access different apps, they're all right there in the app library.
Not only are there video streaming apps, but there are gaming apps, social media apps, and many more.
Can Replace Set-Top Boxes and Cable
While a smart TV won't be able to access all the channels offered on cable, you can set up a different way to access most broadcast channels without hooking up to a single other device. 
With apps like the Xfinity app, you can stream live TV as long as you have an account and username. However, if you want local channels, you'll probably still need to get a TV antenna or a cable box.
Can Work With Cable
If you're not ready to give up your cable box, that's alright, too; a smart TV can still be a great fit for you.
You can plug a cable box directly into a smart TV, and it'll work the same way that a regular TV does, just with added features.
In most cases, you'll simply need to switch between HDMI channels on your TV to access the cable networks. 
Some Have Web Browsers
Not all smart TVs have this feature; as more and more companies create apps tailored to smart TVs, there's less need to include a web browser as one of the apps users can access. 
Plus, using a web browser function is clunky unless you have a wireless keyboard that connects to the TV.
However, if this is something you've always wished your TV could do, several models offer browsing capabilities.
Voice Assistant Compatible
Voice assistants are built into many smart TVs, meaning you can control your TV without a remote control.
They're compatible with all apps, meaning you can search with your voice on Spotify, Netflix, and dozens of other options. This saves time typing in a search bar or if you misplaced the remote. 
What Are the Cons of Smart TVs?
While there are lots of benefits to smart TVs, there are some added risks that come with owning one.
Smart TVs are essentially basic computers, and with that kind of technology comes an added risk of privacy breaches and crashing issues.
These aren't common among users, but you should know about what can potentially go wrong so you can protect yourself.
Can Crash
Just like any web-connected product, smart TVs can crash, and users occasionally report having trouble with their commonly used apps crashing frequently.
Usually, it's just a matter of updating your TV's software, but this can still be annoying.
Privacy Concerns
If you're the type of person who avoids using Google because of security concerns about your data and web usage, a smart TV is probably not for you.
While some models come with privacy features that you can toggle, you'll still probably want to stick to a regular TV antenna or cable box.
Can Be Hacked
Since smart TVs are connected to your Internet connection, the signal can be hijacked and used to gain information from the user.
Smart TVs are usually equipped with cameras and microphones, so even though the likelihood of being hacked is low, it might still give users a reason not to buy.
That said, most smart TVs have virus protections equipped to keep this from happening.
They're Useless Without the Apps
The whole point of a smart TV is to use apps to enjoy your content.
If you don't have subscriptions to Netflix, Apple TV, or Hulu, you might find that you're not using your smart TV to its fullest. If this is the case, you might be better off with a high-quality but cheaper, regular TV.
Alternatives to Smart TVs
Maybe you don't need a new TV quite yet, or you can't afford the upgrade to a whole new unit. The good news is, there are still ways to update your old TV to essentially become a "smart" TV!
This is possible with a streaming player: an external device that has an app library, just like a smart TV. Several streaming players on the market are available for a low one-time fee on Amazon.
Let's take a look at some of the top choices:
Roku
Roku is one of the most popular streaming sticks out there and is extremely easy to use.
It has an intuitive interface and comes with remote control, which features shortcut buttons to its most popular apps. The Roku Express is under $30 on Amazon, but you can get other Roku devices that support 4K streaming or long-range connections.
Amazon Fire TV
Another great option is Amazon's own Amazon Fire TV streaming stick.
If you have an Amazon Echo product or any other Alexa technology, you can integrate them with your television with this simple attachment. 
This Fire TV Stick 4K is under $50 on Amazon and comes equipped with the same streaming capabilities that Roku offers. You can even get it with a year's free subscription to Food Network Kitchen.
Google Chromecast
Google Chromecast might be a good fit for you if your home has a Google Nest or other Google smart products, and it works just as intuitively as each of the other streaming sticks listed. The Google Chromecast (3rd Generation) is available on Amazon for under $30.
AppleTV
AppleTV is generally more expensive than other devices on this list, as it comes with either 32GB or 64GB of storage in addition to having apps for streaming.
It also can use Bluetooth with other products you own in the Apple ecosystem, and the most recent model of AppleTV is the Apple TV 4K, available for under $200 on Amazon.
TiVo 
TiVo offers its own streaming stick and is easy to integrate with your cable box.
The Tivo Stream 4K Stick comes with a voice-controlled remote and can be integrated with Google Assistant. 
Streaming sticks are much cheaper to get than a smart TV, don't come with any monthly fees like cable boxes often do, and are almost always compatible with other smart home products. If you already own a perfectly good TV and want to add smart TV capabilities to it, you can easily do so.
PlayStation 4
Additionally, if you have a gaming console like a PlayStation 4, chances are you may be able to add streaming apps like Netflix and Hulu. You can even attach sports streaming apps like ESPN+ and MLB.
Gaming consoles can equip you to watch TV without any other connection at all.
Smart TVs have one major advantage over other consoles: they reduce the number of wires you'll need to plug in. The only thing that a smart TV doesn't have readily equipped with it is a connection to broadcast television. You can, however, play video games with apps like Steam.
How To Install My Smart TV
Now that you know what smart TVs do and how they work, it's time to set yours up.
Luckily, this is very simple. It can be even simpler than setting up your traditional TV-and-cable pairing, depending on what external devices you want to have included on your television.
Choose a Place To Put It
You'll probably want the TV somewhere in the center of the wall opposite your bed or couch, slightly above eye level when sitting down and relaxing.
Test it out by reclining in your favorite TV-watching spot and training your eyes on different parts of your wall. This practice might feel silly, but it's the best way to figure out where to put your TV.
Mount the TV to the Wall
For this step, make sure you own a wall mount. Some smart TVs may include a mount, but always be sure to double-check the box's contents before leaving the store or making the purchase online. 
Several are available on Amazon, but you can also usually get one at your local hardware store.
When looking to purchase a wall mount, you'll be choosing between the following three:
A fixed mount that holds the TV in place with no range for movement.
A swivel mount that allows you to tilt the TV from side to side.
A tilting mount allows you to tilt the TV downwards. 
Depending on where your TV is going to be angled, different ones will work better for you. But regardless of which you go for, be sure to go for something sturdy and well-reviewed. You'll regret going for something cheap when your brand new, expensive smart TV falls off the wall!
For one of the best wall mounts, Mounting Dream's Full Motion TV Wall Mount will work with most 26-55" TVs and has a swivel design for a full range of motion.
It can even pull your TV out nearly 17" from the wall without endangering your TV. It's available for under $30 on Amazon.
Mounting your TV to the wall is critical to ensuring your TV is secure, so take your time with the following steps:
First, make sure you are attaching the TV to a weight-bearing wall.
Additionally, make sure there is room to put your cable box, game consoles, etc.
Using a stud finder, find two studs in the wall to support your TV.
Mark these spots with a pencil.
Using your mount, mark in any other places that you will be screwing into the wall.
Check your markings against the wall mount, then attach it to the wall.
Attach the mounting plate to the back of your TV.
Put the TV on the wall by attaching the mounting plate to the mount.
Before letting go, make sure the TV is secure.
Set the TV Up
The process for setting your smart TV up will usually vary based on the manufacturer, so take a look at your TV's manual and follow the instructions to get your TV working.
While working your way through these instructions, make sure to:
Connect to the Internet via ethernet cable or Wifi.
Check to see if you can set software updates to download automatically.
Choose what your home screen looks like.
Getting automatic software updates is important, as it'll prevent glitches and bugs from infecting your TV. If your smart TV doesn't give you the option to set up auto software updates, go into the TV's settings and turn them on.
Choose Your Apps
Now you should be able to connect to several different apps available on your smart TV. If you already have accounts with some popular streaming services, they might be pre-downloaded.
Popular apps include:
Netflix
Hulu
YouTube
Spotify
Pandora
Even if you don't see the app you're looking for immediately, they're often available for purchase or free.
Simply search for the app, download it, and log in. Be sure to keep track of all passwords and usernames in a secure location.
Connect External Devices
Now that your TV is up and running go ahead and connect any cable boxes, gaming consoles, and other video and audio sources up to the TV.
You'll want to get all your external devices plugged in as soon as possible, so you're aware of any potential problems down the line.
If you're not sure how to plug these devices in, the cable connections are usually the exact same as a non-smart TV:
Connect a cable box with an HDMI cord.
Game consoles like Xbox and PlayStation can also be connected with HDMI.
DVD and Blu-ray players are usually connected with component cables and optical or coaxial audio cables.
TV antennas are connected with either a coaxial RF cable or an IEC cable.
You'll likely have most of these kinds of cables lying around if you've owned a TV before.
If you're trying to hook up a brand new device, try and see if it has an HDMI connection.
These are the simplest kinds of connections to use, as they transmit audio and visual data. Most TVs have several HDMI ports, so you won't be limited to just one external device.
While you may scoff at the idea of TV antennas, they're actually a great option for smart TV owners who don't want to pay a subscription cable fee but want access to local TV channels.
Antennas are often under $20 and get you access to dozens of channels for free. If you like to watch local news or sports games, a TV antenna might be right for you.
Choose Your Settings
Now that your TV is all set up, double-check that the image looks right.
Make sure to test out each plug-in and app: all video streaming, music streaming, cable inputs, and video game consoles. Try to use each different item you'll be using regularly.
If anything doesn't look right, try adjusting the brightness, aspect ratio, and picture settings.
Keep a piece of paper or notebook marking down any changes you make to your settings.
That way, you can retrace your steps if anything looks "off" and you need to reset to default.
Your smart TV should now be all set up and usable. Make sure to keep that piece of paper close by the TV, at least for the first few weeks of use.
Guide to the Best Smart TVs
If you've decided that a smart TV is a good option for you, there are a variety of models with different features. Today, most well-known companies offer a smart TV option, so you'll probably be able to stick to your favorite brand. Do a brief Google search to determine what features you want on your new TV and choose something that fits your needs.
Here are some of the best new smart TVs from reliable manufacturers. All of these TVs offer 4K capabilities, so a high-quality image will be standard with each one of these.
LG NanoCell 81 Series 4K Smart NanoCell TV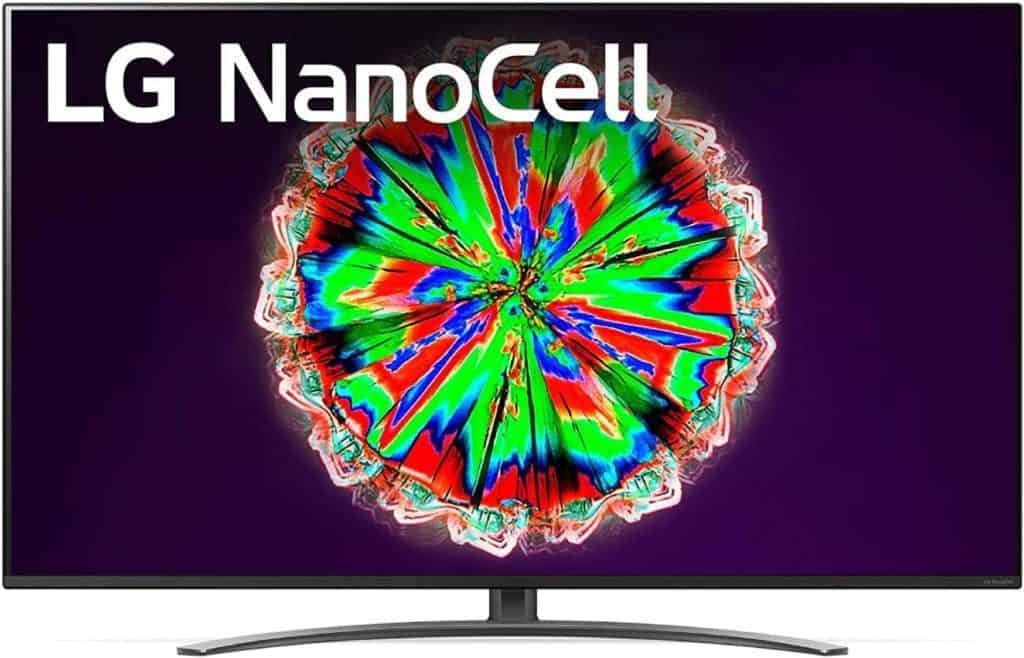 This 55" smart TV has 8.3 million pixels, delivering four times the resolution of regular HD, an extremely advanced display.
The Local Dimming feature also balances the TV's brightness according to what you are doing, whether watching sports or playing video games.
It comes with Amazon Alexa capabilities built-in, as well as Apple AirPlay 2 and Apple HomeKit.
TCL 4K Dolby Vision Roku Smart TV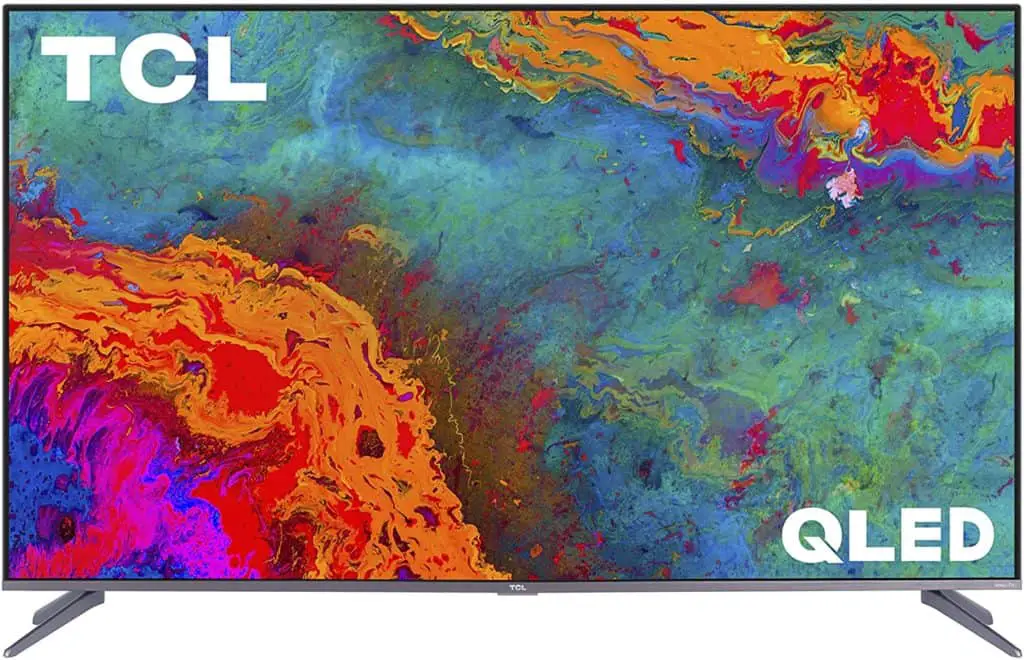 The TCL smart TV comes in 50", 55", 65", and 75" models, as well as four HDMI ports – more than the standard three. It has Roku technology built-in, so there's no need for an external stick, but also works with Amazon Alexa products.
VIZIO V-Series 4K Smart TV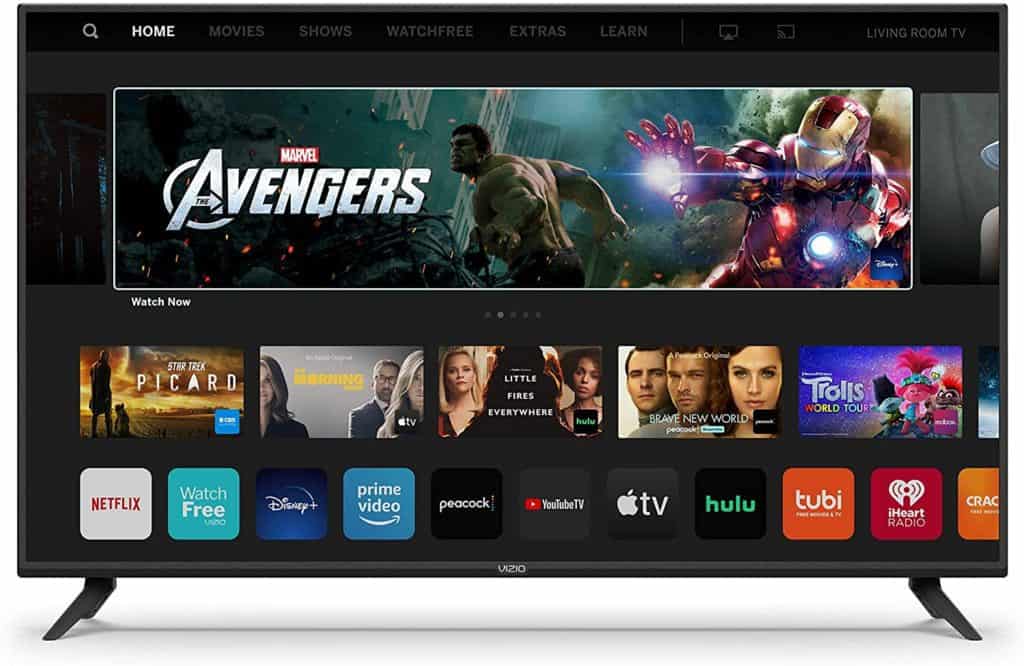 The Vizio V-Series TV has an Auto Game Mode, which improves the TV's performance specifically for video games. It also offers "low latency gaming," meaning that it's specifically designed to process a high volume of data. 
Video games, which tend to be massive packets of data, work better with low latency, making this a great choice for gamers.
This smart TV comes with both Apple AirPlay and Chromecast built-in, so you can connect to both Apple and Google products.
Sony 4K Ultra HD LED TV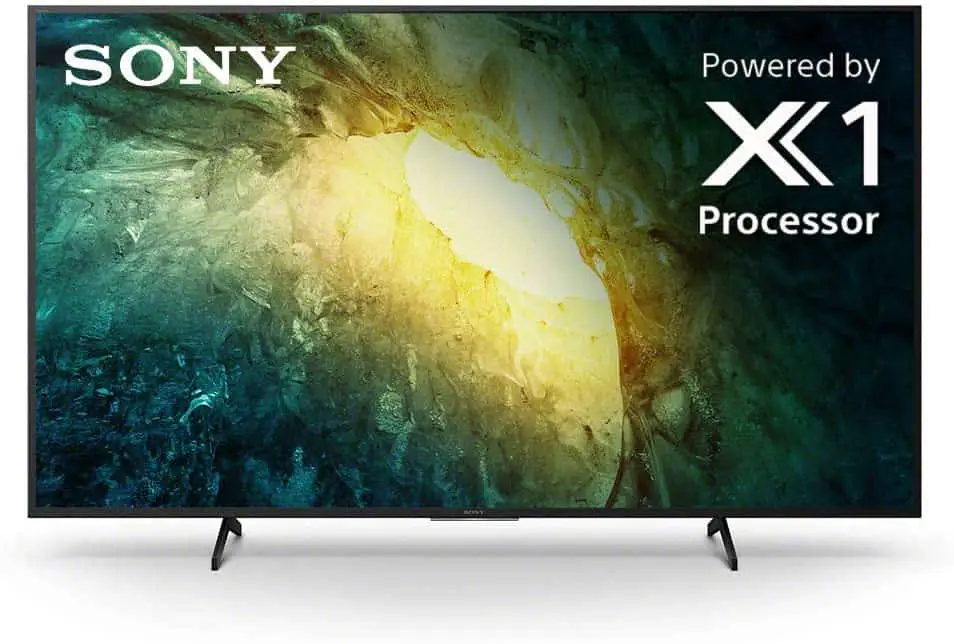 This TV also features a Game Mode, offering a more responsive experience for gamers who want to avoid low frame rates and frozen screens. It also has a feature called MotionFlow, cutting down on blur even in fast scenes.
You can connect this TV to Google Assistant and other Android products for a true smart home experience.
Insignia Smart 4K – Fire TV Edition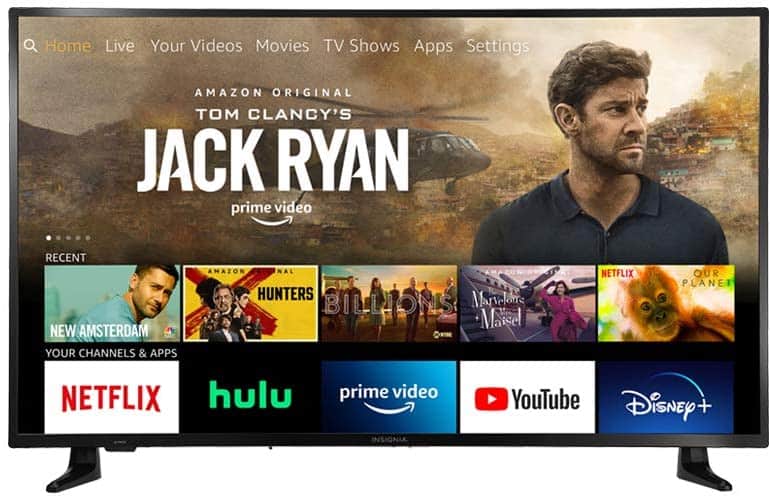 Like all the other offerings on this list, this TV has 4K capabilities and is extremely simple to set up and put together.
It's compatible with Alexa products and has Amazon Fire built-in. Reviews note that this TV is high-quality and an excellent value for the price.
Many of these products are, in fact, very similar. However, even though this can be overwhelming, it opens up the consumer's options and means that no matter what brand you prefer to purchase, there will be a smart TV option for you.
Smart tv guide for dummies: Final Thoughts
Smart TVs allow you to stream easily and connect to the Internet without any external devices at all. No matter what brand you prefer, chances are they make a smart TV you'll love.
A smart TV isn't so different from a regular TV set up with Roku, Amazon Fire, or any other streaming stick. If you don't want to commit to a smart TV just yet, one of these services is the way to go.
As technology advances, smart TVs will become more common and more affordable.