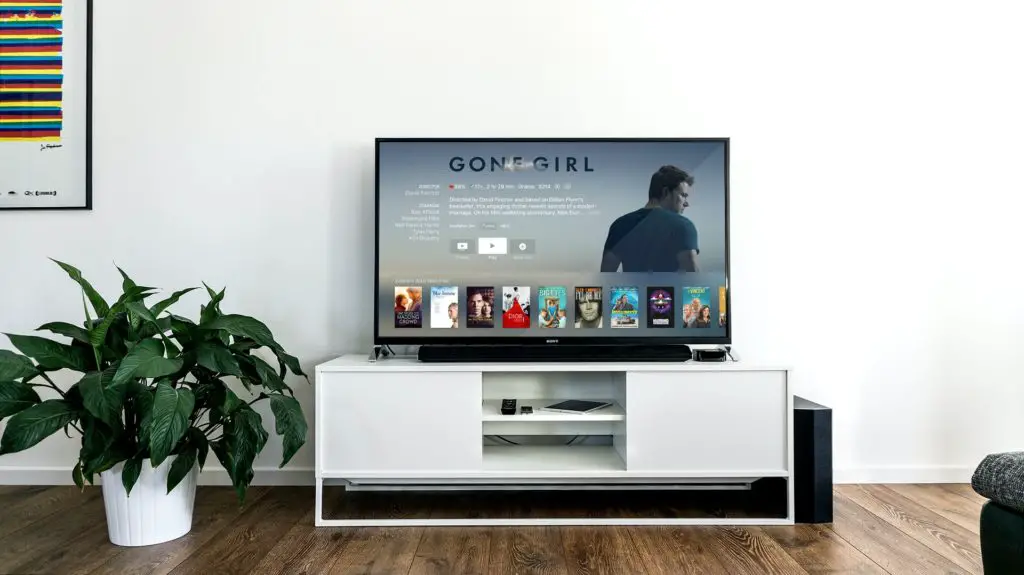 Smart TVs are the industry's answer to our streaming needs. Instead of purchasing an AppleTV, Roku, or Chromecast to access the internet, smart TVs fulfill that need by connecting straight to your home wifi.
The best smart TVs include LG C9 OLED TV, the Samsung Q80T 4K TV, and Sony X950H 4K Ultra HD Smart TV. They all have simple user interfaces, low lag time, and fantastic image quality. Their built-in web browsing technologies are the best in the world right now.
We'll look at what makes these TVs, and the other's on the list, the best smart TVs for web browsing.
What Is a Smart TV?
A smart TV is a high-definition television that has wifi capabilities.
This means it connects directly to your wifi to bring you web browsing capabilities, digital gaming apps, and easy access to streaming applications like Netflix, Hulu, Spotify.
Smart TVs and Web Browsing
While no smart TV will beat a computer for web browsing functionality, some TVs offer a better web experience than others. To choose the best smart TVs we've looked at the criteria below:
Input Lag
Image Quality
Ease of use
What Is Input Lag?
Input lag, or latency, is the delay experienced when using an electronic. It is the time measured from when you give a command, to when it is responded upon by the machine.
For instance, if you press the channel button on your remote, and the TV takes a second to respond to your command, you are experiencing input lag.
This is especially annoying when performing a constant-input activity like web browsing. If you are always waiting for the digital cursor to catch up to where you want it to go, you will get frustrated quickly.
In this list, we looked for smart TVs with low-input lag, to make for a better web browsing experience.
Image Quality
As with all digital displays, image quality is of the utmost importance when considering which to purchase. A high image quality, with true colors and a long-lasting screen, adds much more value to a product and your web browsing experience.
Ease of Use
The ease of use for a smart TV's web browsing is probably the most important criteria when purchasing a TV to be used for web browsing. Many user interfaces feel clunky and jarring. 
Some search boxes don't automatically open up into a full keyboard, meaning it takes a long time to push-button your way through the title of the Youtube video you're looking for.
Others can crash unexpectedly, or scroll back to the top of the page when you press the back button while web browsing.
We looked for TVs that avoided these issues for the best browsing experience.
LG C9 OLED TV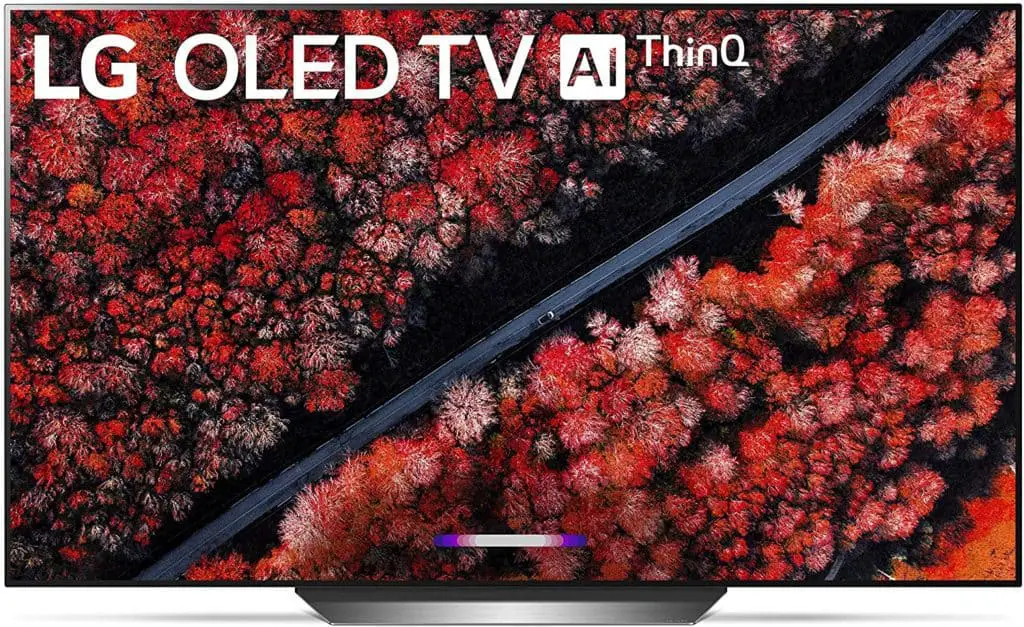 This TV is one of the best smart TVs on the market at the moment. It has brilliant 4K video delivery in a well-designed package. The ultra-thin TV is available in 55", 65" or a room-commanding 77".
OLED Technology presents fantastic colors and the truest blacks available on a digital screen.
OLEDs work by igniting organic materials within the screen to create the lights and colors you see.
When the images call for black, the OLED simply turns off those parts of the screen, offering up a true black in the image, whereas LEDs still emit some light in the black areas of images, meaning the blacks cannot be true.
The input lag of this TV is 13.5 ms when measuring 1080p @60 Hz.
The smart TV features on this TV make it one of the best for web browsing. It works with Apple Airplay, meaning you can cast right from your Apple devices to your TV without purchasing a separate AppleTV unit.
It also has built-in Alexa and Google Assistant compatibility, an industry first.
The main drawbacks of this TV are that the OLED technology is not as bright as other screens, making it slightly harder to see in daylight, and the OLED screen does run a risk of image-burn.
TCL Class 6-Series 4K QLED TV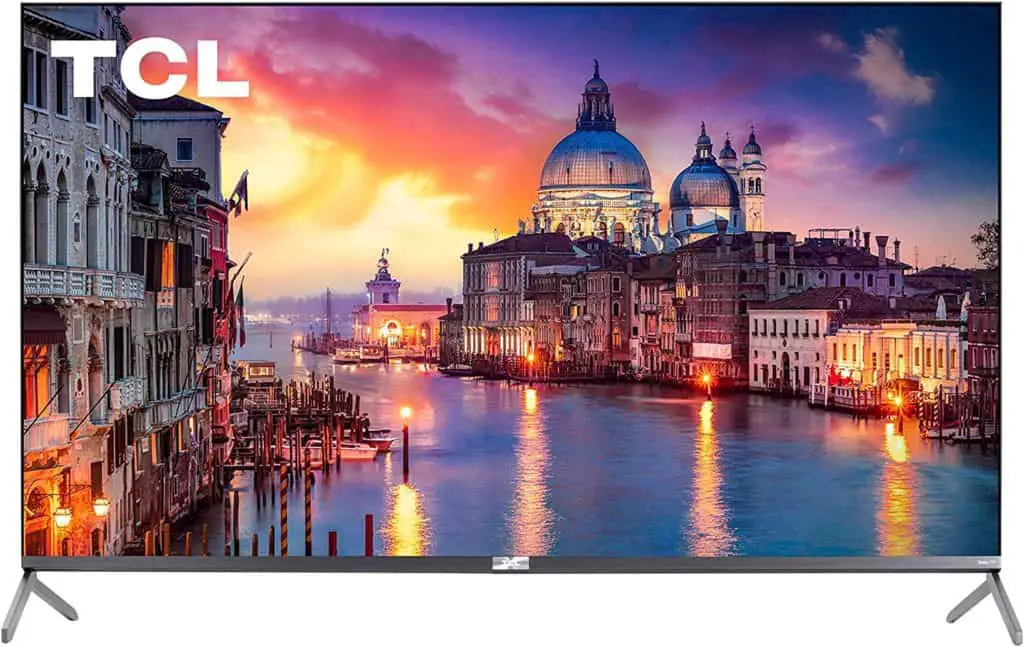 This TV is another excellent option for web browsing. The sleek TV sits on unique, crisscrossed, brushed metal legs. It's available in 55" or 65" sizes.
QLED televisions work with light-emitting diodes just like LEDs, but they also use Quantum Dot technology.
These dots allow the TV to provide brighter, more accurate colors by using these specific dots instead of the wider-casting, less accurate LEDs.
The input lag for this TV is an impressively low 11.3 ms when measuring 1080p @60 Hz.
What makes this TV so great for web browsing is the built-in Roku platform. Roku is a leader in the streaming-platform service providers, and this makes browsing the web with the TCL Class-6 smooth and attractive.
Unfortunately, while bright, this TV loses its accuracy when viewed at an angle, making it a lesser choice for big families, or those who keep their TVs off-center.
Samsung Q80T 4K TV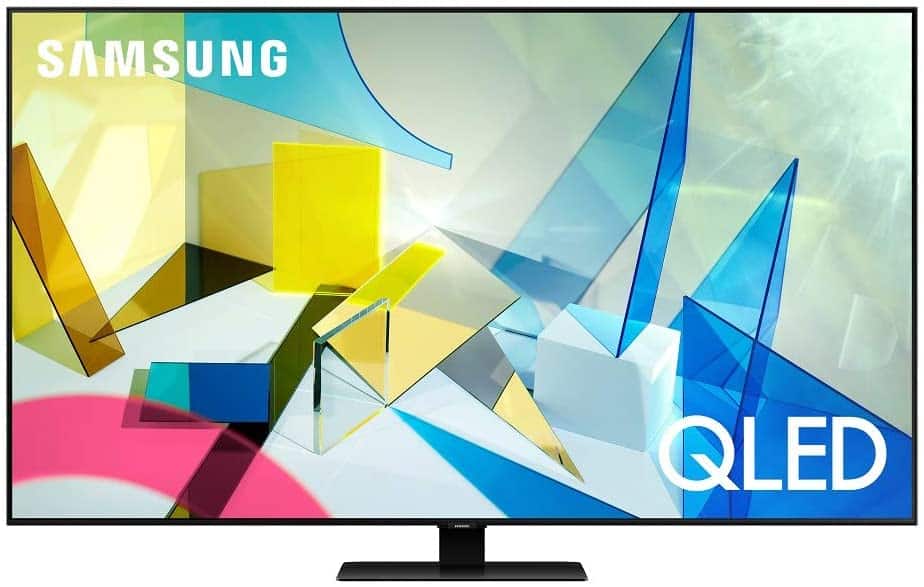 If you're concerned about the burn-in risk of the LG C9 OLED TV, then this Samsung is an excellent choice. The TV is available in 49", 55", 65", 75", and the massive 85" dimensions.
While this TV doesn't offer the truest of blacks, it does offer a brightly lit, accurately colored screen. It has better viewing angles than the TCL Class-6, thanks to its Ultra Viewing Angle technology.
The input lag for this unit comes in at 15.1ms when measuring 1080p @60 Hz.
The web browsing experience on this TV is smooth, using a Tizen operating system. Tizen is developed by Linux but is mostly used for Samsung's products.
This system, combined with the remote that doesn't require line-of-sight to use, makes for a smooth web browsing experience.
Sony X950H 4K Ultra HD Smart TV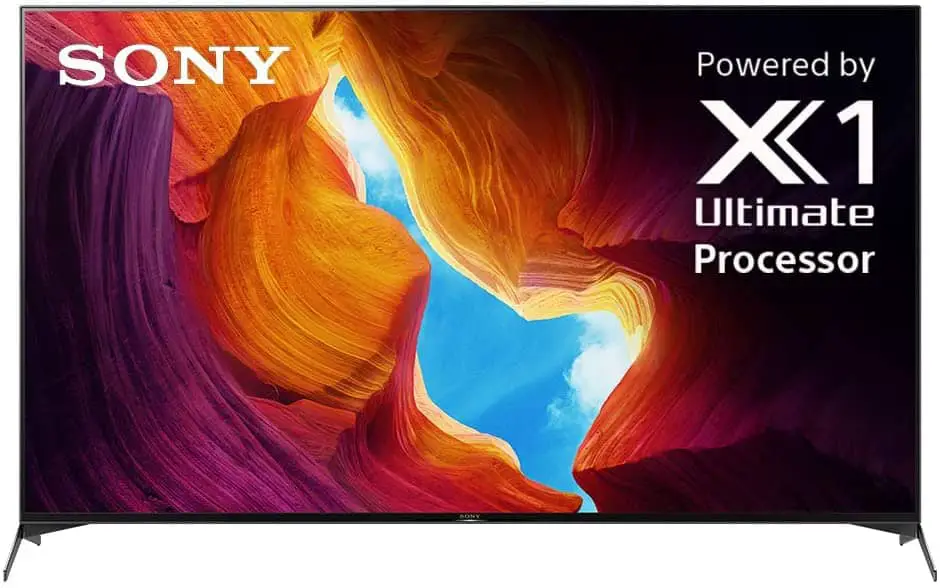 This series of smart TVs is an attractive option for those looking for a television that can be seen from all angles of the room.
The TV is available in 49", 55", 65", 75", or 85" models. Each of these TVs, (except the 49") includes the 'X-Wide Angle' technology from Sony, which makes viewing the screen from any position of the room an enjoyable experience.
The input lag of this TV is 19.3 ms when measuring 1080p @60 Hz.
The browsing experience on this TV is heightened by it's Apple Airplay and Google Assistant compatibilities.
The user experience is smooth on this Android TV operating system, though not as fast to react as the Samsung above.
VIZIO P-Series Quantum X Smart TV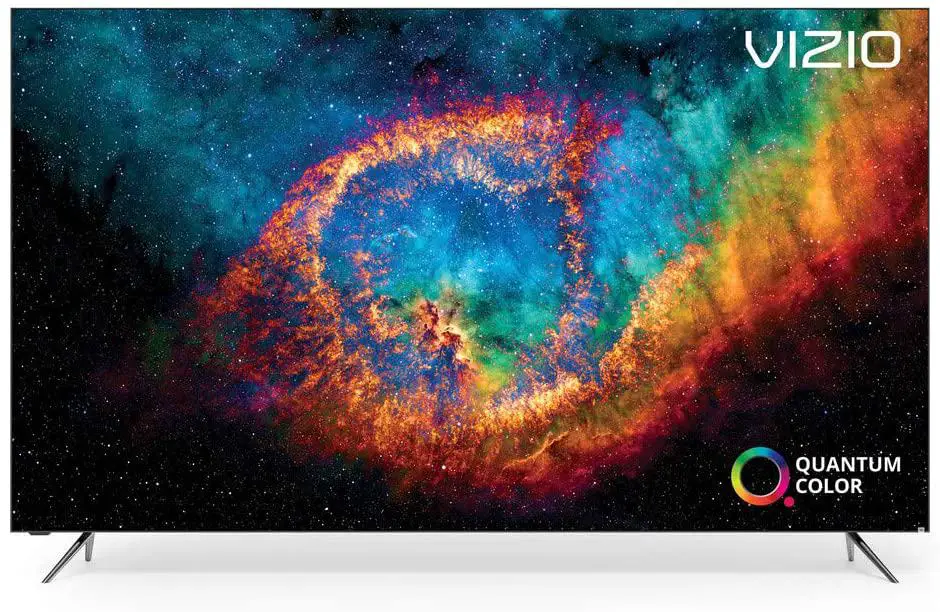 The Vizio Quantum Smart TV is another attractive device on this list. The P-Series is available in 65" or 75" varieties. 
This brand uses its Quantum Color technology to offer up to 180% more color than basic LED televisions.
It has an extremely bright screen, making it optimal for rooms in your house that receive a lot of light.
The input lag of this TV is 14.7 ms when measuring 1080p @60 Hz.
The operating system of the Vizio P-Series is the SmartTV. This system allows you to easily play all of your favorite streaming apps, but the overall user experience is cumbersome and not as smooth as others on this list.
However, it does include Chromecast and Airplay technologies, making it easier to browse on your handheld devices and share those screens with the Vizio.
Conclusion
The best choice for a smart TV, not only for web browsing but overall image quality, user experience, and input lag, is the LG C9 OLED TV. This television is best-in-class for 2020.