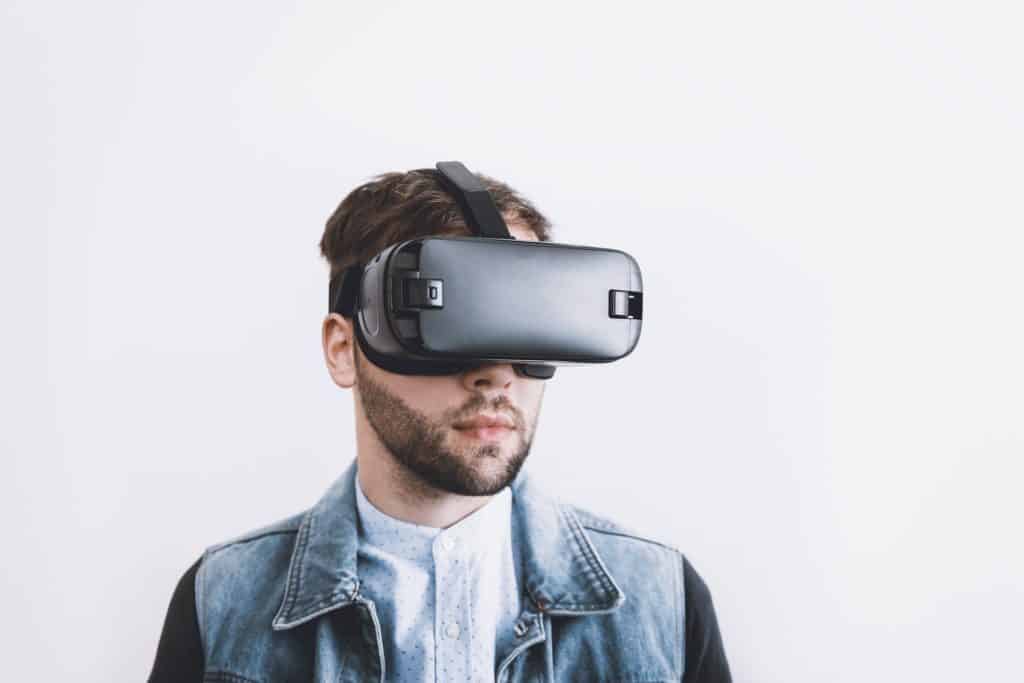 New technology is always fun to play around with and for a while now, we've had the ability to connect our phones to our TVs.
A lot of people do it to watch videos on a bigger screen while some do it to show their friends and family things more efficiently.
Regardless of the reasons, with all the new features on Smart TVs, you might be wondering how to go about it.
To pair an iPhone with a Smart TV, check to see if your TV has Airplay before trying with Apple TV or an HDMI cable. To pair an Android to a Smart TV, look into casting devices or other mirroring apps before trying with an HDMI cable. Success will often depend on the make and age of your phone.
To find out more about the different ways to connect your phone to your smart TV, read on. There are various methods to choose from, so if one doesn't work, don't get discouraged! You have many to try.
How To Pair an iPhone to a Smart TV
Maybe you want to show some photos from your gallery, or you want to play a video on the big screen. Regardless of the reason, you need to figure out how to connect the phone! For iPhones, some Smart TV models have an iPhone support built right in.
All you have to do is search for something called Airplay.
Airplay was developed by Apple to give its users the ability to wireless cast from their devices. This can be done through Apple TV, or on TVs that are Airplay compatible.
Both devices need to be connected to the same internet connection for it to be successful. 
If your TV doesn't have Airplay, you can download certain apps that will help you mirror your iPhone to your TV. However, this all depends on the brand of TV you have.
In order to use this method, you need to download a mirroring app.
Once you have the mirroring app, follow these simple steps:
Check the app and follow their procedures first. They will give you a guide on how to set it up correctly. 
Make sure your iPhone and TV are on the same Wi-Fi connection. This is important, so be sure your phone is not switched to data.
Pick something to connect to the TV and click the right button that'll allow you to stream it onto the big screen. This might be YouTube, Netflix, or Disney Plus.
If this method doesn't work for you, don't be discouraged! You can try a different method that'll work best for your TV brand and model.
Use an HDMI Cable
Maybe the Smart TV connection isn't working out for you. If you've already tried talking to support or you just need another way, you can always try an HDMI cable.
This is likely the best and cheapest alternative to any other option on the list. The best part is that HDMI cables will also support sound and video with absolutely no problems.
In order to do this, you'll need to buy an HDMI cable with an HDMI connection on both sides.
When you do decide to buy one, you can look at a variety of places including Amazon and Walmart, or specialized technology stores like Best Buy or Microcenter. But when you do purchase one, make sure it's compatible with your device first.
You will also need an AV adapter. These are also available in stores or online, such as the Power Prime Video AV Component Adapter Cable. It's high-quality and is compatible with a variety of different devices. Simply check the description and compare your device to what this product can combine with. 
The steps to connect your iPhone by using an HDMI cable are as follows:
First, connect one end of your HDMI cable to an unused HDMI port on your TV. It may be on the side of the TV and/or the back, it all depends on your model. There should be a label on it that says HDMI. Make sure you note the number of the port.
Connect the free end of the HDMI to the AV adapter of your choice. Then, connect the other end of the adapter to your iPhone.
Turn your TV on and use the controls to switch to the HDMI port you plugged the cable into. You'll find the right one based on the number you noted down.
If done correctly, the picture and sound from your device should show up on your TV screen. Watch away!
Not every method is going to work, but this one should have.
If it didn't, perhaps you can't find an adapter that's compatible with your device. The best thing to do would be to try another method!
Use a Plug & Play Cable
The HDMI cable isn't doing the trick, is it? That's okay.
Where there's a will, there's a way. This is almost the same as the HDMI method, but this is a little more simplistic.
All you have to do is get a plug & play cable. It is a bit more costly than the HDMI method but as I said, it's easier.
The steps to connect your phone by using plug & play are as follows:
Connect one side of the cable to your HDMI port and the USB side in your TV. You should find the HDMI port and USB port with labels, so it'll be easier to plug them in.
Next, connect the other side into your iPhone.
Turn on your TV and switch to the HDMI port. If you've done it right, you'll see everything on your big TV screen! It's easier than the last method, right?
If this method didn't work for you, don't worry. There's still one more method that iPhone users can do. If none of them work, try troubleshooting steps and try again. There could be something wrong with one or both of your devices.
Use Your Apple TV
If you have Apple TV you can connect to your device wirelessly through Airplay. Keep in mind that this will only work on newer iPhones with Airplay capabilities.
If you have an older phone, that may be why you're experiencing issues with the other methods, too.
The simple steps to connect your iPhone to an Apple TV are as follows:
Connect your iPhone and Apple TV to the same Wi-Fi network. This way, your TV will show up when you go to connect your phone.
Either swipe up or down (depending on your phone model) to open the Control Center. Then, tap "Screen Mirroring" and choose your Apple TV/Airplay TV from your list. For Airplay, you'll have to type the name of your device on your TV.
Choose your preferred screen orientation by turning your phone. The TV will adapt right away. Finally, you can enjoy what you wanted to watch on the big screen!
While some of these methods are a bit difficult, all it takes is some patience and you'll eventually have your iPhone's audio and picture up on your TV screen.
How To Pair an Android to a Smart TV
Not everybody has an iPhone, so this section is specifically for Android users.
There are a few interesting methods you could follow to make sure your phone connects to your TV screen, and they're relatively straightforward. 
Use a Chromecast Dongle or the App
One of the most common ways to connect your android phone to your TV would be with Chromecast.
You can get yourself a Chromecast dongle (or your TV may already have Chromecast support built into it) and check if the app you're watching stuff on supports casting with Chromecast.
If using a dongle, you'll need to plug it into an HDMI port and set up the device following the instructions on the screen. This will include connecting to the Wi-Fi and the Google Home app.
Many apps that support Chromecast are Netflix, Google Photos, YouTube, Hulu, Disney Plus, and more.
If you're ready to connect, try the following steps:
Choose the app you want to cast. The one I chose for directions is YouTube, but it should work with most Chromecast-supporting apps.
Connect both your phone and the TV to the same Wi-Fi network. As mentioned above, it will not work if you are using data.
At the top of your screen, you should see a little TV icon with the Wi-Fi symbol on it. Click that button. Choose your TV from the list and hit cast.
Finally, enjoy what you're watching! 
However, this method only works on apps that support Chromecast. So what do you do if you don't want to use an app like that?
Android Screen Mirroring & Samsung Galaxy Smart View
While this is technically Chromecast, it gives you more of a variety and more of a choice with your apps. Screen mirroring is a great thing to use if the app you want to view doesn't have a cast button.
Screen Mirroring
In order to use Screen Mirroring on your phone (which not all androids have), use the following steps:
You can either swipe to get to the settings shade and click the cast button or download the Google home app for easier use. To download the app, go to the Google Play Store and search up Google Home. Log in with your account and you're ready!
Make sure your phone and TV are both connected to the same Wi-Fi network. If they're not, then you won't be able to find your TV when you're ready to cast.
Choose the correct device that you want to cast your phone to and click cast. 
When you're done, simply click stop mirroring.
Smart View
Smart View is a bit different from Screen Mirroring. In order to use Smart View to cast your phone to your TV, use the following steps:
First, swipe up/down to see your control panel on your phone. You should see a variety of buttons you can click.
Click the button that says Smart View. Switch it from off to on and choose the correct device to connect your phone to.
If that's not working, make sure your phone and TV are connected to the same Wi-Fi network. It will not work if they're not connected to the same network.
When you're done watching, go back to Smart View and flip the switch back off.
If these methods do not work for you, there's one final way for android phones that should do the trick.
Use an HDMI Adapter
There are a few different HDMI connectors that you can use, so bear with me here.
Maybe the casting thing just isn't really working and you need a more direct connection from your phone to your TV. For these reasons, you'll want to use some sort of HDMI connecting device.
The first thing you can use is a simple HDMI adapter. The steps to connect your android by using an HDMI cable are the same steps as laid out in the above iPhone section.
However, you don't have to use just an HDMI cable! Maybe you can use something that will better suit your phone model.
If you have a phone that has a charging port for a USB type C, then you'll want a USB type C to HDMI adapter.
This can be especially helpful as it can probably keep your phone charged as well, which helps you to watch longer things on the big screen with no problems.
Or, if you have a phone with a charging port for a micro-USB, then you should get a micro-USB to HDMI adapter.
As I said, this is greatly helpful because it will keep your phone charged while you're watching whatever you have pulled up on the TV.
In order to use one of these USB to HDMI adapters, follow the steps below:
First, connect the HDMI adapter to the correct HDMI port on your TV with the right AV chord. 
Then, connect the USB to your phone's charging port.
Now you're going to turn on your TV and, with your controls, switch over to the HDMI channel that you plugged the adapter into. 
Finally, enjoy what you're watching!
Try Streaming With a DLNA App
Let's say the previous methods didn't work for you.
You probably feel a bit helpless and unsure of what your next step should be. That's okay! Maybe you should try using a streaming protocol by the name of DLNA that will let you stream media files from any device to your TV. 
However, anything you do decide to stream absolutely can NOT have any digital rights management features. So, unfortunately, YouTube and Netflix aren't going to work with this.
For this streaming service, you can cast your photos and videos up to the TV with no problems. This can be fun for you if you're ready to show your family a few nice things on your phone.
Try LocalCasts App
LocalCasts is a great app you can download that would be perfect for presentations.
Let's say you forgot to charge your laptop and you need to present something at work.
Simply pull the presentation up on your phone and use LocalCasts to cast it up onto the screen.
It's especially great for presentations because you can rotate, pan, and zoom in on things with ease.
Try the AllCast App
AllCast is pretty similar to LocalCasts but it has quite a few unique features that LocalCasts doesn't have.
AllCast can stream to a variety of devices and that includes a PlayStation as well. You can also stream things from Dropbox, so you won't need to worry about holding large files on your phone to stream to your TV.
Try the Plex App
Just like the previous apps, Plex is a popular app that will help you cast your phone to your TV. The best part about it is that it's free! All you have to do is browse your media library and pick what you want to stream. 
The only con is that the computer you use to set up your server must stay on and be connected to Wi-Fi whenever you're connecting and streaming files. This can be a bit annoying if you just want to cast something to your friend's TV or somewhere else.
How to pair an iPhone or Android to a smart tv? Conclusion
Streaming on your phone isn't a very enjoyable experience, but you can fix that by casting your phone to your TV. However, the methods can vary depending on your phone type and what resources you have to cast.
For iPhones, your options include Airplay, HDMI, Plug & Play, and Apple TV.
However, they'll only work if your device supports it and you can find the right AV adapter for your phone. For androids, you have Chromecast, Smart View, HDMI cables, USB to HDMI, and more. These will work if your device supports it but also if you download a specific app.