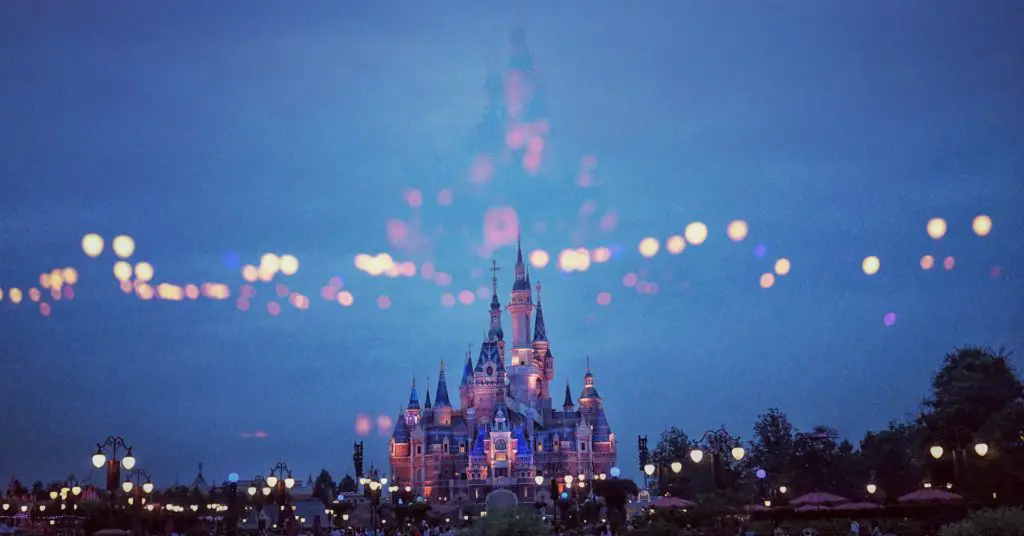 The new world of tech and connectivity can be hard to operate.
If our devices are connected to different networks or if they need an update, it can have a massive impact on the features we all love to enjoy.
One popular way to enjoy streaming content is to "cast" content from a mobile device to your television, but this doesn't always work out how we would like. 
To fix the Disney Plus cast icon not showing on Android, close the DisneyPlus app. Now, to reset your devices, disconnect and reconnect your Wi-Fi. Ensure you wait a few minutes so the router can fully restart. Then you can turn your Wi-Fi back on
If your cast button is pulling a disappearing act, there are a few ways you can resolve this. The rest of this article will focus on fixing the issue. 
How To Fix Disney Plus on Chromecast
Follow the steps below to fix Disney Plus on Chromecast:
Restart your Disney Plus app. 
Restart your Chromecast device and your Wi-Fi router. 
Locate the Settings app on your Android device.
Scroll on the screen and select the DisneyPlus app. 
Make sure the Wi-Fi setting is set to "Local Network." 
Restarting your app, Wi-Fi, and devices can give your connection a chance to reset.
When reconnecting your Disney app and streaming device, ensure they're connected to the same Wi-Fi network.
If they're connected to different networks, they won't be able to communicate with each other.
You can check for this by going into the app's settings and selecting "Local Network." 
Hard Reset vs. Factory Reset
If all else fails, you'll have to perform a full reset on your Chromecast. In the tech world, there are two types of resets for your devices: 
Hard Reset: The device's memory concerning the hardware is wiped, and any updates needed for the software are installed. 
Factory Reset: The device is fully reset to the settings with which the manufacturer originally set up the device. The device's memory is erased, and any installation software is deleted from the machine. You can think of this reset like you're starting over fresh. 
Why Is My Cast Button Not Showing Up?
Your cast button is not showing up because there may be a connection issue.
There are many reasons why the button may not appear, but you most often need to fix your Wi-Fi connection.
It would be best if you always tried rebooting your router before moving on to other troubleshooting. 
What Button Do I Need To Cast on DisneyPlus?
The button you need looks like a small tablet with a Wi-Fi symbol in the lower left hand corner.
When you open your DisneyPlus app, look to the upper righthand corner of your screen.
Tap that symbol when you want to cast content from your device to your TV. 
Common Issues With Casting DisneyPlus
Like all apps, sometimes they have trouble connecting to your devices and require some troubleshooting to use them.
If you've already tried restarting your devices and app, take a look at some of the other common problems the DisneyPlus app might have when trying to cast to a TV. 
Network and Connectivity Issues
The easiest way to solve any problems with your Wi-Fi network is to restart your router.
It's the oldest IT trick in the book, but sometimes restarting your router is all your Wi-Fi network needs to pull itself together. 
Make sure you leave the router switched off for a few minutes to give it a chance to restart entirely.
Once you reboot it, reconnect the device you are casting to and your mobile device.
Make sure both devices are connected to the same network and that they're in range. 
Update Your Device and DisneyPlus App
If your DisneyPlus app or your smart TV needs an update, it may affect the features you can use.
Moreover, pending updates can cause some software to act out. It's a good idea to check your device and app regularly for updates to avoid these issues.
Follow the instructions below to update your device and app:
First, navigate to the Google Play store on your Android mobile device. 
Now, you'll want to find your profile where you'll be able to manage your apps. 
Once you find your list of apps, search for DisneyPlus and tap the "update" button next to the listing. 
If your app needs an update, your mobile device will do so after you tap the update button.
It's also a good idea to check your Chromecast or Smart TV for an update.
You can update your device by navigating the Google Home app and manually updating your device.
However, if you are using a Google TV, you will have to update Chromecast from your TV by navigating to the settings.
Once in the settings tab, select System Update. 
Error Codes May Give You a Hint As to What's Wrong
The glitches that DisneyPlus experiences have numbered codes that, at first glance, may seem like random numbers but can help diagnose your problem.
Here are the most common error codes reported on the DisneyPlus Help Center: 
Error Code 83: "Something Went Wrong Please Try Again." This code means you might have an unstable Wi-Fi connection that is not allowing content to stream on the app. It's also likely your cast button will not be visible due to the break in Wi-Fi. 
Error Code 42: Your internet connection is out, or there is a timeout error. Make sure your router is on. If it is, consider a hard or factory reset. 
Error Code 13: This code means you have exceeded your screen limit. You can't stream or cast any content on DisneyPlus until someone else logs off. 
How To Fix Disney Plus Cast Icon Not Showing on Android: Final Thoughts 
DisneyPlus offers hundreds of beloved movies and shows you can enjoy with your family and friends.
Unfortunately, technology isn't always on our side and can glitch out when the proper updates aren't installed or if the Wi-Fi needs to be rebooted.
In these scenarios, don't panic; restart your app and Android device to get your streaming back on track. 
Are You Still Struggling With Your device?
If you're still struggling trying to get going your smart device, contact me at nelson.barbosa@myautomatedpalace.com and we can discuss how can we fix it!