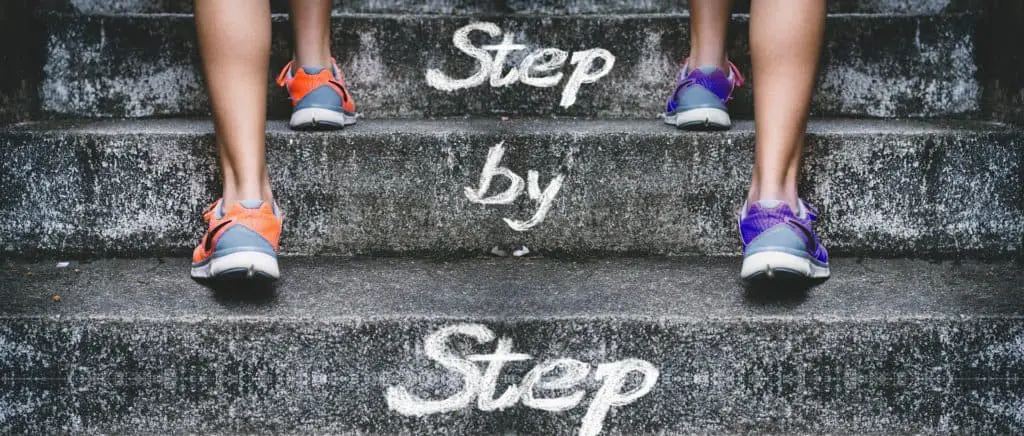 When it comes to home security and protecting your loved ones, only the best is good enough. So what you want is something that works with both Nest and Ring. However, the question is: do these highly-rated innovative security systems work well together for overall home protection?
Nest and Ring can't work together, but there are workarounds using third-party systems. Both Amazon Echo and Google Home can work with Nest and Ring, so you can use either of them to establish a link between the devices. Alternatively, you can connect both of them to a smart home hub like Wink.
In this article, we will look at how you can get these two systems to work together to protect your home. We will also see how well these systems communicate and which one will be the best to use as a middle agent!
Can You Use Them Together?
Most people know about the Nest Hello and the Ring Doorbell systems, which come with nice and easy-to-use apps. You can install both of them without the need for a technician.
That's why a Nest/Ring combo could be perfect for any home protection system. But, unfortunately, Nest and Ring don't come in one easy package.
Understandably, these products may not be compatible because they are from two different companies.
To make this even worse, these companies are competing on a high level, so the chances are pretty slim that they will integrate their products. 
But can you use these systems together in your home without compatibility issues, and how will you do it? 
Luckily for us, Ring and Nest work with a host of third-party apps, which you can use to make the devices compatible.
We will look at the third-party apps from Amazon Echo and Google Home and Assistant that enable the two devices to communicate, including the steps on how to do this.
Setup Ring With Google Home
To set up Ring with Google Home, you will need to install three different apps. Follow these steps: 
Now, open the Google Assistant Ring services web page on a browser on your PC or laptop at home.
At the top of the page, you will find the option 'Send to device.'
Select your device from the drop-down menu. 
Your phone will now receive a notification that you need to link Google to your Ring account.
Tap the notification on your phone and provide your Ring username and password for authorization to complete the process.
When the process is complete, you should be able to access Ring from Google Home.
Setup Nest With Amazon Echo
To prepare Nest for Alexa, make sure they are both on the same WiFi network; there are two options to get Nest to communicate with Amazon Echo.
Amazon Echo Website
First, you need to make sure your Nest system is up to date before you can do anything.
When Nest is ready and connected to the WiFi connection, you need to make it talk with Alexa.
Go to Amazon Echo and log in to your Amazon account with your credentials.
On the panel on your left-hand side, choose the select Smart Home option.
Scroll down until you get to the Device Link section and locate Nest in the list of available devices.
Click on Link With Nest on the right-hand side. This will take you to a new website.
Authorize Amazon to access your Nest account and click on continue.
When you log into your Nest account, a popup confirms the connection is complete.
Go to the Alexa app on your smartphone.
When you select Smart Home from the menu options on the left, scroll down to devices and click on Discover Devices.
You can also tell Alexa to discover your devices, and that completes the setup.
Alexa App
Setting everything up from the app itself is a bit different than going to the Amazon Echo website. After you made sure they are on the same WiFi network, and Nest is up to date, do the following:
Head over to the Smart Home menu in the Alexa app and select Get More Smart Home Skills.
Search for the device among the set of skills.
Enable Nest in the skills set so that Alexa can discover it. 
Now you can simply discover the device and let Alexa talk to Nest.
Things To Consider
It may seem like a lot of trouble just to get these two systems to work with each other, and you may be right. Also, even after going through these steps, there's a chance that you might not get all the features to work together, unfortunately.
Going the Hub Way
Smart home devices come with their own hubs included, which have built-in controls to communicate with the devices.
Unfortunately, not all those onboard hubs work with the same set of protocols, so you need a dedicated smart home hub to connect them.
Even though Amazon Echo and Google Home can function as hubs, both rely on the cloud. For those who prefer an in-house system where they have more control, a dedicated smart home hub is another option.
The most popular of these hubs are the Wink and the Samsung SmartThings. And the good news is that Wink is compatible with Ring and Nest. It is also more affordable.
Samsung SmartThings is compatible with Ring, but you can apply custom integration options to connect it to Nest.
Should You Use Ring and Nest Together?
As we've determined, using Ring and Nest together is quite a challenge – it doesn't happen smoothly or without effort.
Is it a good idea to use them together if they pose such difficulties? Perhaps not. Of course, if you've got your heart set on using both Nest and Ring, nothing can stop you from doing so (except the trouble you'll have to go through to make it work).
However, if your main priority is security and you just want the best experience, you may have to choose one or the other.
Nest has features that you don't get from Ring, such as the ability to turn off detection for small objects and household pets. It also allows the use of keyfobs rather than passcodes for disarming. 
Overall, Nest is considered superior when it comes to home security, but Ring is a great introductory option if you're new to DIY security.
Ring is more budget-friendly and doesn't require users to have a contract with them, unlike Nest. Also, Ring has a more user-orientated and friendly interface that makes it less complicated to use. 
In the end, it might be a good idea to use both, but separately and on their own. That way, you can get the best of both worlds and enjoy excellent security.
Can nest and Ring work together? Final Thoughts
As you can see, it is possible to make Nest and Ring work together.
However, it will take a bit of patience before you can get everything running as smoothly as possible. Getting them connected requires the help of a third party, which some people might find inconvenient. 
This article provided you with the basic information to help get you started on using Nest and Ring together. Hopefully, you should be able to get the most out of both now.
Are You Still Struggling With Your device?
If you're still struggling trying to get going your smart device, contact me at nelson.barbosa@myautomatedpalace.com and we can discuss how can we fix it!