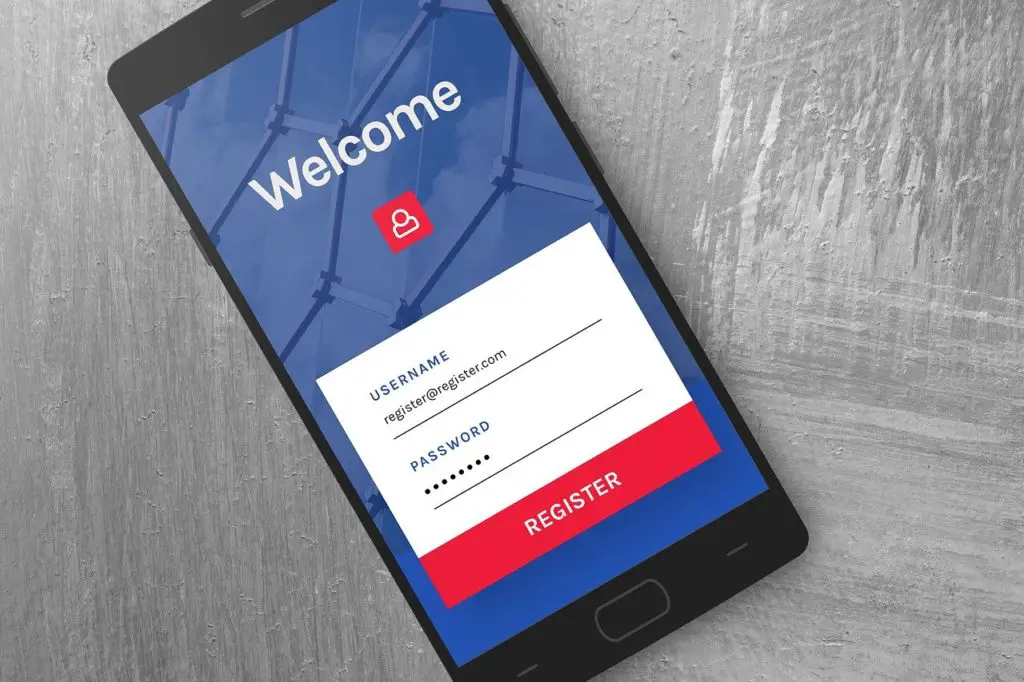 With the rise of smart home technology, securing your home is easier than ever.
Arlo, a home security company, offers cameras and doorbells to monitor your home, along with an optional paid subscription plan.
However, choosing between an Arlo subscription or the free version can be difficult — is it worth the money?
Arlo offers good subscription plans for the price. Users receive 30-day video history, live streaming, interactive notifications, and other features. The Secure Plus plan provides an emergency response system. All Arlo subscription plans work with all Arlo products, including cameras and doorbells.
| | |
| --- | --- |
| Overall Rating | 96/100 |
| Services Provided | 95/100 |
| Compatible Products | 92/100 |
| Ease of Subscribing | 99/100 |
| Affordability | 99/100 |
Pros of the Arlo Subscription Plans
Arlo offers three different plans, giving affordable subscriptions for any budget. They include the Smart, Secure, and Secure Plus plan.
Interactive alerts allow you to use different Arlo features, including Emergency Response Activation (only available on the Secure Plus plan) or "Call a Friend," right from your phone's lock screen.
With an Arlo Secure or Arlo Secure Plus plan, you can use an unlimited number of cameras.
You can customize your plan by adding continuous video recording (CVR). For this service, you can choose to pay on a bi-weekly or monthly basis. However, you'll need a CVR for each Arlo camera on which you want to record continuously.
Cons of the Arlo Subscription
The Emergency Response System is only available on Secure Plus, Arlo's most expensive subscription plan. Additionally, Emergency Response is only available in the United States.
Arlo's smoke/CO2 detection only works with certain products, and the products themselves don't detect smoke or carbon monoxide — they only alert you if they "hear" your smoke or CO2 detector go off.
Arlo Ultra cameras can't stream to the Arlo Cloud in 2K and record to local storage in higher quality than 2K (but they can do both in 4K), so you won't get the full benefits unless you use the Arlo Ultra products with the Arlo Secure Plus plan.
Who Should Buy This?
Before you sign up for an Arlo subscription, it's important to know more about each plan and whether it's right for you and your home.
Also, it's wise to compare the subscription services with the free version to determine if they're worth paying for.
Below, we've outlined the features of each plan in a table.
| | | | | |
| --- | --- | --- | --- | --- |
| Services | Free Plan | Arlo Smart | Arlo Secure | Arlo Secure Plus |
| Number of Cameras | 5 | 1 | Unlimited | Unlimited |
| Arlo Discount | X | X | ✓ (10%) | ✓ (10%) |
| High-Resolution | X (1080p) | ✓ (up to 2K) | ✓ (up to 2K) | ✓ (up to 4K) |
| 30-Day Video History | X | ✓ | ✓ | ✓ |
| Live Streaming | ✓ | ✓ | ✓ | ✓ |
| Motion Notifications | ✓ | ✓ | ✓ | ✓ |
| Animated Preview | X | ✓ | ✓ | |
| Interactive Notifications | X | ✓ | ✓ | ✓ |
| Specific Motion Detection | X | ✓ | ✓ | ✓ |
| Smoke/CO2 Alarm Detection | X | ✓ | ✓ | ✓ |
| Activity Zones | X | ✓ | ✓ | ✓ |
| Call a Friend | X | ✓ | ✓ | ✓ |
| Emergency Response | X | X | X | ✓ |
| Priority Support | X | ✓ | ✓ | ✓ |
If you're someone who spends most of your time at home but needs a basic home security feature, the free plan might be enough for you.
It provides live streaming and motion detection, but not much more.
You can receive alerts when someone is at the door or within camera range.
On the other hand, if you want the majority of Arlo's features but only need one camera, the Arlo Smart plan is the best choice.
With this plan, you receive all service features except for the emergency response system.
However, the features may only be used on one Arlo device.
That said, it's a great plan for most people who only use a doorbell camera.
Those who live in areas with a high crime rate or occurrence of property crimes might need a more robust security system.
The Arlo Secure or Arlo Secure Plus plans offer affordable options.
The only difference between the two is that Secure streams in 2K, whereas Secure Plus streams in 4K and offers the emergency response system.
There are some caveats, however. If you purchase the Arlo Secure Plus plan outside the United States, you won't have access to the emergency response system.
Additionally, you can only use the 4K video resolution on the Arlo Secure Plus plan — and only with certain products due to hardware limitations.
It's also important to note that you shouldn't rely on Arlo products merely for smoke or CO2 detection.
The cameras don't detect smoke or carbon monoxide — they simply alert you if they "hear" a detector already in your home.
Therefore, there's a possibility the cameras could mistake other sounds for an alarm.
If you're a fan of smart home technology and want precise control over your home's security even while you're away, an Arlo subscription could be a wise investment. However, if you already have a security system, Arlo may only provide a marginal improvement to your experience.
Why the Arlo Subscription Is Worth It
Now that you know who the Arlo subscription benefits, let's talk about why an Arlo subscription is worth the investment.
It Gives You Control Over Your Home Security
Even Arlo's free plan allows you to live stream and receive motion detection alerts — but that's about it.
You can't stream high-resolution video, nor can you access video history.
This option may be suitable for some, but others may want additional security.
With an Arlo subscription, you'll receive video history for 30 days, interactive notifications, smoke or CO2 detection, the option to set up "Activity Zones," the interactive "Call a Friend" feature, and access to priority support.
The Arlo Secure Plus plan provides all of these features in addition to the emergency response system.
The emergency response system lets you access fire, EMS, or your local police with the tap of a button.
Additionally, you can set up Activity Zones with a subscription.
These are specific areas recorded by your Arlo camera(s).
If you have a large home with multiple monitored areas, you can label each zone and adjust notifications for them.
All of Arlo's features provide better control over your home's security via the Arlo Secure app.
Even when you're not at home, you can monitor, adjust, and access these easy-to-use features.
You can immediately take action as soon as you see that something is amiss. 
Discount on Arlo Products
Aside from providing better control over your home's security, Arlo offers a discount on its products with the purchase of a subscription plan.
Arlo Secure and Secure Plus subscribers receive ten percent off Arlo's website for all products.
To access the discount, you must be a subscriber.
When purchasing a product, log into your associated account, and the ten percent off automatically appears in the cart.
The Downsides
The Arlo system has a lot of limitations that may turn some buyers away, depending on their specific needs.
Short Battery Life
Arlo prides itself on its wireless security cameras.
While there are options to plug in some of the devices, most people like the ease of use with the wireless setup.
However, many people with an Arlo subscription service complain about the relatively short battery life of Arlo products.
If a battery dies while you're away from home, you won't be able to see what's going on until you get back and charge the device.
This can leave your home vulnerable and prevent your devices from monitoring your property while they're offline.
Hardware Issues
Arlo offers cameras and doorbell cameras to regularly monitor your property.
However, some users claim that Arlo cameras aren't the best on the market.
Issues with video latency seem to be a frequent occurrence (i.e., there's a delay between the video stream and real-time feed).
However, this could be due to a high-latency network connection and not necessarily an issue with the Arlo products themselves.
Slower internet speeds or issues with router distance may be to blame.
Additionally, some users feel the night vision quality on Arlo products is poor with a very limited range. This could pose issues capturing quality images.
Poor App Experience
The Arlo Secure app isn't a favorite among users.
Those with Arlo products and an Arlo subscription complain about regularly having to resync the hardware with the app.
Not only is this frustrating, but it can cause you to lose out on video recording during the process.
Needs Specific Hardware for Certain Features
Users have the ability to set motion detection on and off for different Activity Zones.
However, unless you have the Pro Camera, you can only turn motion detection on or off for the whole system, not a single area.
So, let's say you want to turn off motion detection for your garage camera but keep them on for the doorbell camera.
Unless you have the Pro Camera, you're unable to do so.
Also, only the Arlo Ultra products can stream in 4K.
Therefore, if you have earlier camera models and the Secure Plus subscription plan, you still won't get the benefits of streaming in 4K due to hardware limitations.
Frequently Asked Questions
Q: Can you record on Arlo without a subscription?
To save recordings to the cloud, you must have an Arlo subscription. Without a subscription, Arlo does not save recorded content. You can, however, view live streams, receive motion detection notifications, and store recordings to a USB or MicroSD device with a VMB4540 (or later) smart hub.
Q: Do Arlo cameras record all the time?
Arlo cameras don't record consistently unless you purchase CVR as a part of your Arlo subscription. You must have a CVR for each camera that you wish to record on 24/7. With this feature, users can record continuously and rewind when playing back their videos. 
Q: How long do Arlo cameras record?
While Arlo cameras don't record continuously without CVR, you can adjust the settings on your Arlo cameras and doorbells to record between 10 and 120 seconds of video. Some devices (including Arlo Ultra, Pro, Pro 2, Pro 3, and several others) record until motion stops for up to five minutes if you set it up that way. 
Is an Arlo Subscription Worth It: Final Thoughts
If you're in the market for a basic home security system that allows you to intuitively control devices while you're away from home, an Arlo subscription may work for you. Arlo's affordable plans provide dozens of features compatible with all Arlo products.