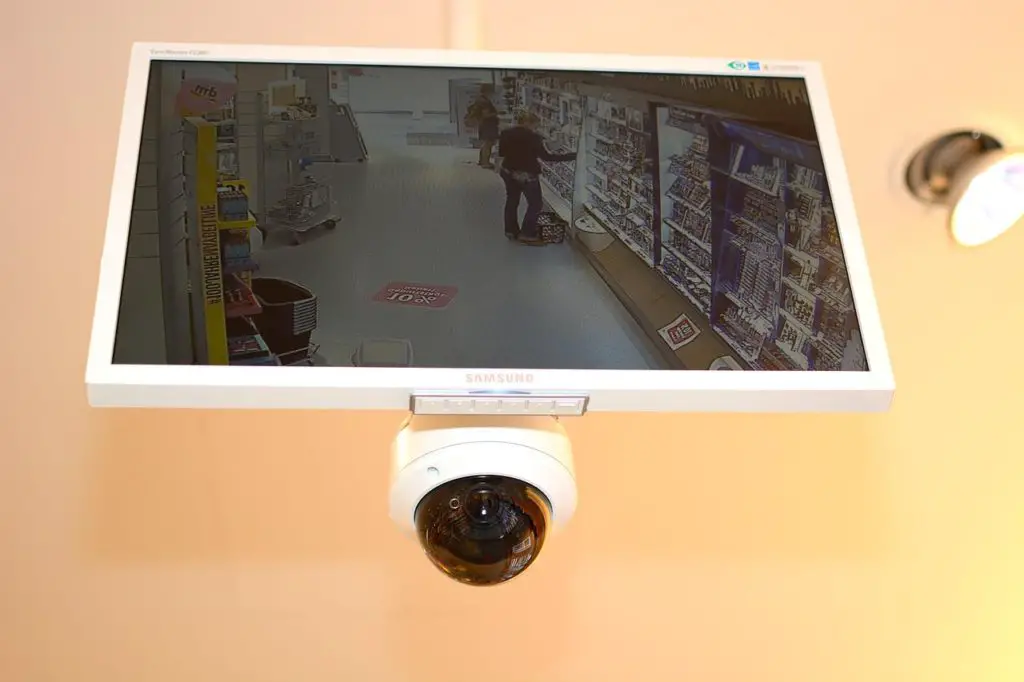 HD camera quality, wireless accessibility, and easy installation are just some of the features that make Arlo cameras an easy pick for security surveillance.
But with prices so high (especially for multipacks), you may feel reluctant to transition from cart to checkout.
Whether your budget is constrained, or you want to try out the camera first, you might find yourself wondering whether purchasing just one Arlo camera is an option. 
You can buy just one Arlo camera as all their models of cameras are easily available in the market as individual cameras. You can purchase one Arlo camera in a single pack or as an add-on. However, you may need to purchase the battery, charger, base station, and additional items separately.  
If you're in the market for wireless outdoor and indoor security cameras and have your sights set on Arlo, read on to see how many Arlo cameras you'll need to purchase to get started and whether you need to pay a monthly fee to use Arlo cameras.
How Many Arlo Cameras Should You Purchase?
Arlo offers a variety of bundles and deals on its website and other online stores.
You can choose according to your budget and plan for the security system you desire. 
You should purchase more than one Arlo camera to save more in bundles and get more coverage, but the newer single Ultra 2 camera with ultra-wide viewing angle is suitable for small to medium space.
With a constrained budget, you can buy one now and purchase add-on cameras later. 
All Arlo cameras, old and new, come in single packs as add-on cameras.
The Ultra 2 would be the best choice if you want to purchase just one camera because it offers a 4K camera resolution and an ultra-wide viewing angle of 180 degrees.
However, it's also the priciest of Arlo's camera options, especially when purchased alone. 
You can find various deals online, but here are a few that I recommend to help you get started:
Two Cameras and a Smart Hub
Arlo Ultra 2 Spotlight Camera available on Amazon is a bundle of two 4K with HDR quality security cameras that offer day and night vision and a 180-degree view of your space.
The smart hub included in this bundle allows you to access your stored footage remotely. You'll, however, need to purchase a Micro SD card for the hub separately. 
This bundle includes three months of Arlo Secure that allows thirty-day recording on the cloud.
Pack of Three Spotlight Cameras
Arlo Pro 4 Spotlight Camera – 3 Pack available on Amazon is the perfect start to securing your home. It offers three Arlo Pro 4 cameras with a wide 160-degree-angle view that's ideal for medium to large spaces.
The Arlo Pro 4 offers 2K HDR footage, and you can turn on the spotlight to get a brighter view at night.
This bundle includes three months of Arlo Secure that allows thirty-day recording on the cloud, but you will need to purchase a smart hub separately. 
One Arlo Pro 4 camera
Purchase Arlo Pro 4 Spotlight Camera – 1 Pack available on Amazon in black or white to get started on your secured space journey.
It connects to your Wifi directly after a quick, easy setup.
Like other Arlo products, the camera works seamlessly with your smart home devices.
Once you decide on the number of cameras to buy, it's smart to consider the smart cloud storage plans Arlo offers.
Does Arlo Have a Monthly Fee?
The higher price points of Arlo cameras can make you apprehensive when taking the plunge to bring Arlo home. Do you need to worry about a constant monthly fee, too?
Arlo doesn't require you to pay a monthly fee to use its cameras and features.
However, you can purchase Arlo Secure or Secure Plus for a monthly fee for additional features like unlimited and premium cloud storage, object detection, 24/7 emergency response, etc.
In 2021, Arlo simplified its plans to just two: Secure and Secure Plus.
The older Smart plans had a five-camera limit, while the improved and less complex Secure plans have no limit on cameras.
For the US customer base, a premium emergency response feature has also been added. 
If you choose to skip any plans or let the three-month trial that comes with your Arlo product purchase end, you can continue using the following features:
Unlimited cameras (Ultra Series, Pro 3, Pro 3 Floodlight, Pro 4, Essential Series, Video Doorbell Series)
Up to five cameras (Arlo Wire-Free, Pro, Pro 2, Q, Q Plus, Go Baby)
Live streaming 
Two-way audio
Local storage (purchase of Smart hub with MicroSD required)
Arlo Secure Plan
You can purchase the Secure Plan for a single camera at $2.99 a month or $9.99 a month for unlimited cameras. The Secure plan offers the following features: 
2K video resolution recording
Live video streaming
Motion notifications
Animated preview
Interactive notifications
Smoke/CO Alarm Detection
Activity Zones
Call a Friend
Priority Support
Arlo Secure Plus Plan
You can purchase the Secure Plus Plan for $14.99 a month for unlimited cameras. It offers all the features of the Secure Plan plus the following: 
4K video resolution recording
Emergency Response (in the US only)
If you're currently subscribed to the older Smart plans, you can continue using all the features of those plans. But once they expire, you'll have to switch to one of the two Secure plans to renew your subscription.
Can You Buy Just One Arlo Camera: Final Verdict
Arlo cameras are recognized and well-reputed in surveillance cameras for several reasons.
First-time buyers are reluctant to purchase Arlo cameras because of the steep prices. 
However, it's possible to buy a single Arlo camera as they're available in one pack online.
You can save money by purchasing bundles and offers available on Arlo cameras online and benefit from additional hardware included in the package.
The bottom line? I recommend purchasing Arlo Secure plans as they offer exciting new features to enhance your security surveillance, all without requiring you to pay a monthly fee.