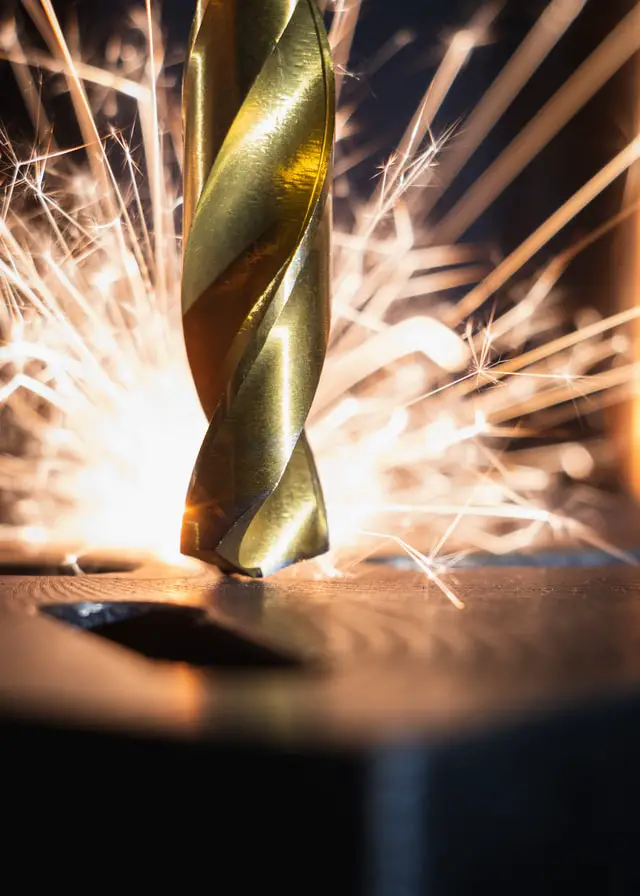 In recent years, Ring Doorbells have become a must-have item when it comes to home security.
However, to install a Ring Doorbell, you must drill it into whatever you're mounting it on and off,  which can cause some problems if your house is made of bricks.
Fortunately, for every problem there are solutions.
To hang your Ring Doorbell on brick without drilling, you have three main options:
The official no-drill mount.
The DIY double-sided tape method.
Drill into the mortar instead.
You can choose each of these options based on a few factors: your environment, your home's siding, and potential damage. 
In the rest of this article, I'll go over the different ways that you can install your Ring Doorbell without drilling. You'll learn the pros and cons of each option to help you choose the best one.
1. The Official No-Drill Mount
The first option that you have for installing your doorbell on brick without drilling is using the official no-drill mount that the brand provides.
The mount is designed using a double-sided adhesive that's strong enough to hold your doorbell while also being easy to remove so you don't damage your home.
The official mount's benefit is that it's perfectly sized to fit the Ring Doorbell.
You won't have any issues with it not properly adhering to the doorbell itself.
The official mount is also waterproof, which is great if you live in a rainy environment or have an uncovered porch.
There are also a few downsides to this product.
For one, it's more expensive than any of the DIY options.
It's something that you have to purchase separately in addition to the original Ring Doorbell kit.
Plus, it isn't significantly more effective than any of the other options, plenty of customers still have issues with it.
Unfortunately, it's also designed to stick onto completely flat surfaces, so it may not work if you have textured siding, such as brick.
Many customers have succeeded with the mount sticking to textured surfaces, but spending that kind of money on something that isn't guaranteed may not be worth it. 
2. The DIY Double Sided Tape Method
If you can see the appeal of the official mount, but you don't want to spend that much money on something that may not work, then the DIY tape method may work for you.
It has the same concept as the official mount, using double-sided adhesive, but the difference is that it's way cheaper.
All you have to pay for is some double-sided tape from your local home improvement store and slap it onto the back. 
Being cheap is the biggest benefit of this method.
Your only expense is the tape which is way less than the official mount.
The other benefit is that you can customize what type of adhesive to use, everything from industrial strength to waterproof tape if you live in a humid environment.
If you want your doorbell stuck on the wall and have no plans of taking it off, you can use industrial-strength tape that will stick there for years.
If you want to take it off in the near future for whatever reason, you'll be able to use a weaker tape so your home does not sustain damage from the adhesive.
It will also stick to the brick a lot better and you can use as many layers of tape as you need.
Whatever specifics you need, you'll be able to make it happen.
With the official mount, you have to take it as it is.
There's one major downside to this method, you may cause damage to your home when removing it, especially if you use industrial-strength tape.
While the official mount's adhesive is designed with removal in mind, the industrial tape is not.
It's made to stay on as long as possible no matter what conditions it's put through.
If you're worried about damage to the paint, this option may cause a real issue when it comes time for its removal.
However, if removal is a big concern, you can always choose to use a tape with a weaker adhesive.
The only downside to this is it simply won't last as long, especially if you live in an area with humid weather.
2. Drill Into the Mortar Instead
I know this article is about not drilling, but if none of the other options appeal to you, and you really want to preserve your brick, then drilling into the mortar may be your next best option.
Believe it or not, there is a way to drill into your home without causing significant damage, and that is by drilling into the mortar.
The mortar is the material placed in between your bricks to hold them together.
It's also reasonably easy to fix if you only cause minor, localized damage.
All you have to do is refill any holes you made with additional mortar after removing the screws.
To do this, make sure that there's enough mortar in between your bricks to support the screw.
If it's not significantly wider than the screw, this is likely not the best option for your home and you'll want to use an adhesive-based installation technique.
Be careful to make sure that you only drill into the mortar and drill straight in.
You don't want to knick a brick from the inside.
While mortar is easily repaired, brick is notoriously tricky.
Conclusion
Installing a Ring Doorbell without drilling into the brick may seem impossible, but it can be done with careful planning. 
If you're the most concerned about preserving your home's siding, then the official mount will be the best option as it's designed with removal in mind.
If longevity is your main priority, then industrial-strength double-sided tape might be the best thing for you.
Lastly, if brick preservation is the only thing you care about, just drill into the mortar. It's simple and only requires a bit of repair once removed.