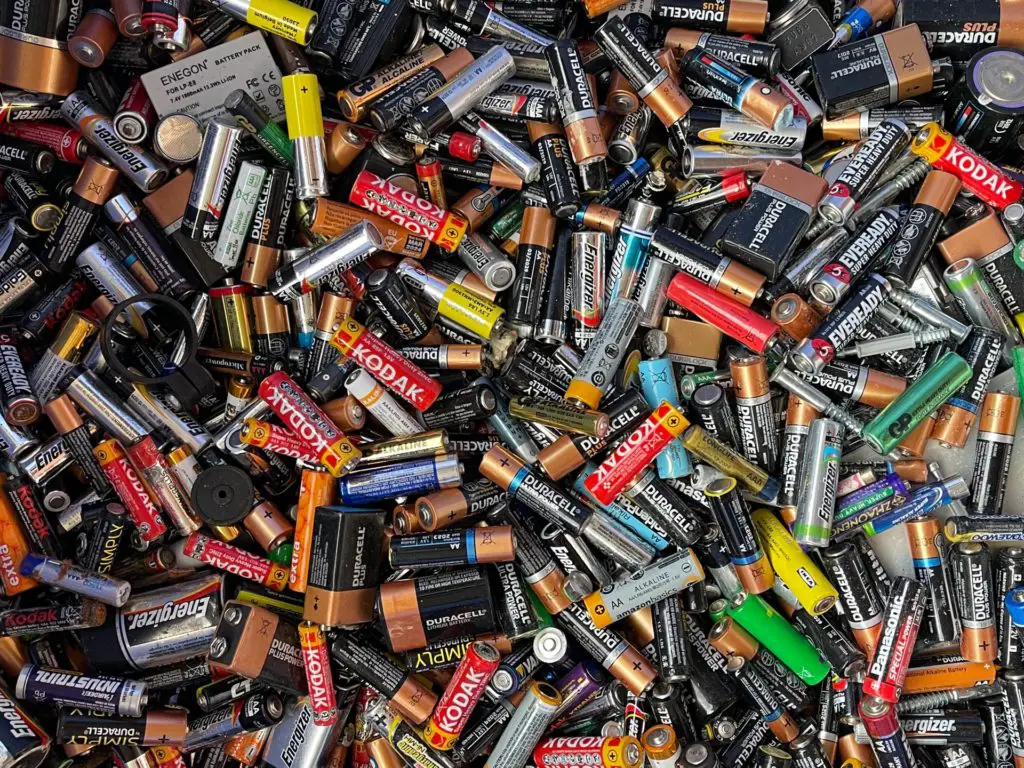 Nest Hello is the original name for Google's wired smart doorbell.
This device can be installed over an existing wired doorbell to give customers access to a wide range of features, including facial recognition and video recording.
The Nest Hello is a great addition to a home, but does it have a battery backup should a problem arise?
The original Nest Hello model does not have a battery backup. Also, it must be wired with a transformer at the proper voltage to work. However, the New Nest doorbell model has a battery and is designed to be used anywhere.
This article will explain the differences between Google's Nest Hello doorbell and the battery-powered Nest doorbell models.
It will also provide some explanations about charging and maintaining the battery life for the Nest Hello doorbell.
How Is the Nest Hello Different From the Nest Doorbell?
Nest Hello is different from the Nest Doorbell in terms of how they work. It is Google's older model of a smart doorbell, which requires a wired connection to work. The newer Nest doorbell models can operate using a wired connection or battery power.
Both doorbells have similar sets of features:
Facial recognition
Recent history recordings
Notifications to mobile or Google smart devices
Cloud video storage
Doorbell functionality
However, there are some things that the newer Nest doorbell models have that the original Nest Hello doesn't. Here's a side-by-side comparison from CNET.com:
| | | |
| --- | --- | --- |
| | Nest Doorbell (wired) | Nest Doorbell (battery) |
| | | |
| Colors | Black/white | Snow, Linen, Ivy, Ash |
| Dimensions | 4.6 x 1.7 x 1 in. (11.7 x 4.3 x 2.5 cm) – HWD | 6.3 x 1.8 x.95 in. (16 x 4.6 x 2.4 cm) – HWD |
| Field of view | 160-degree diagonal; 4:3 ratio | 145-degree diagonal; 3:4 ratio |
| Zoom | 8x digital | 6x digital |
| Night vision | Yes | Yes |
| HDR | Yes | Yes |
| Free smart alerts | Motion, person | Motion, person, package, animal and vehicle |
| Paid alerts | Familiar faces, package and sound | Familiar faces |
| 24/7 continuous recording | No | Yes, if wired |
| Chime | Yes | Yes, if wired |
| History | 3 hours still images | 3 hours video |
| Can record during outage | No | Yes, up to 1 hour |
As you can see, the Nest doorbell (battery) model is a bit more robust with its set of features, capable of recording video even if there is a power or network outage.
However, the Nest Hello (wired) model has better zoom functionality and more notification options.
These feature lists are almost identical.
Most people won't notice a difference in the video quality or field of view between the two devices.
Google also promises the same quality and support for both products no matter which one you go with.
How Long Does Nest Hello Battery Last?
Although the original Nest Hello models required a wired power connection to function, newer Nest doorbell models contain a battery for battery-powered operation.
The battery on a Nest doorbell typically lasts around two and a half months.
These models will continue functioning for up to an hour even if your power or WiFi signal gives out.
Suppose you have a newer model of Nest doorbell; the battery life will vary depending on a few factors.
If you have set the doorbell to record constant video, it'll take up more power than simply recording still images for recent history.
Google claims that the device should last for up to 2.5 months with default settings under normal conditions.
The Nest Doorbell Battery Charges With a Household Adapter
To use the Nest doorbell without a wired power connection, you'll need to charge the battery from time to time.
The battery-powered Nest doorbell models use a 7.5 w AC adapter to charge.
Most 7.5 w AC adapters will work for this purpose, although a special adapter specifically for the Nest doorbell is sold separately.
According to Google Support, the Nest doorbell takes around 5 hours to charge under normal conditions.
Check out Google's support page if you experience problems charging your Nest doorbell or finding a compatible power adapter.
The Nest Hello (Wired) Model May Be Harder To Install
Because the Nest Hello wired models require a wired power connection, it may be a bit of a pain to install.
You'll likely have to check the power source on your existing doorbell to see if it's compatible with the Nest Hello.
Contact an electrician to help you install the device if you're concerned.
Can You Use Nest Hello Without Power?
You can use Nest Hello without power. Although the original Nest Hello models required a wired connection to work, the newer models are designed to be used with either battery power or a wired connection. 
Although the wired version never needs to be charged, it must be installed using an existing chime with a power source.
The newer Nest doorbell models can be installed anywhere without an existing chime or power source.
However, the battery-powered models will need to be charged from time to time to continue working.
Since the wired model of the Nest Hello will require a constant power source, they won't work if your power goes out.
Similarly, they'll stop uploading video to the cloud if they lose connection to your WiFi.
For this reason, it's recommended to maintain a strong WiFi connection at all times when using the Nest Hello.
The battery-capable Nest doorbell will work for up to an hour without any power or WiFi signal.
That's because the Nest doorbell locally stores video when it can't upload to the cloud and becomes full very quickly.
Final Thoughts
The original Nest Hello smart doorbell is a robust and helpful option for those who want a reliable smart doorbell with video recording and cloud storage.
Look at the battery-powered Nest doorbell if you want an easier installation and a more well-rounded feature set.
Both models sell for around the same price these days, so the one that suits your needs depends on your personal preferences.
You can get an electrician to help you install the power transformer for the wired model.