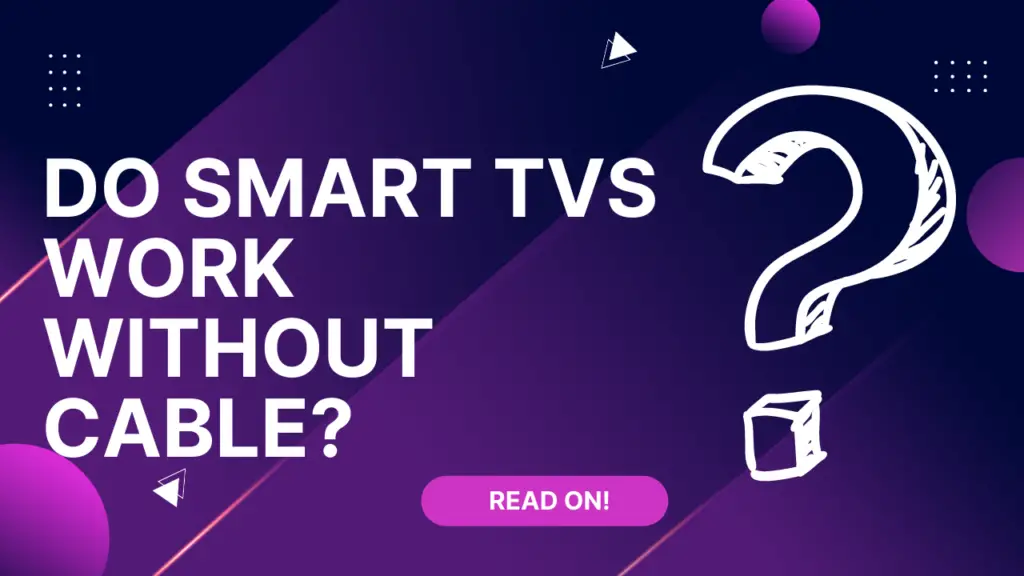 Many families are upgrading their televisions and choosing to work with a smart TV instead.
These televisions are easier to use and provide more options for watching movies and shows.
Many who have never worked with a smart TV may wonder whether they can use it without having an expensive cable packaged attached.
Smart TVs are designed to work without cable. With a consistent internet connection, you will have access to a wide number of applications that will deliver lots of quality entertainment for you and your family at a fraction of the cost
This article will take a look at how your smart TV works, how to get it set up without cable and the different streaming services you can choose to have on your TV so you can enjoy all your shows.
Will My Smart TV Work Without Cable?
Yes, smart TVs do work without any cable.
A smart TV is a term used for any television that can connect to your home wireless network and access the internet.
You can search online to find any streaming service you want from Amazon Prime, Hulu, Netflix, and more without needing a cable.
This contrasts with a traditional TV.
Outside of a few channels you could reach with some rabbit ear antenna, it was necessary to get a cable subscription with a local provider to watch any shows.
You could also hook up a DVD player and watch movies, but watching shows on a traditional television was impossible without cable.
With a smart TV, it is possible to watch some of your favorite shows without a cable package.
As long as you connect the TV to your home network, you can download your favorite streaming apps, or search the internet, to find the shows you want to watch.
Connecting the Smart TV to the Internet to Watch Shows without Cable
To use your smart TV without a cable package, you need to connect it to your home network.
This makes it easier for the TV to connect to the internet and use any streaming app. The steps you need to connect the smart TV to your Wi-Fi includes:
Open the Menu
Turn the smart TV on and hit the Menu button on your remote.
This brings you right to all the menu options available right on the screen.
Go to Network Settings
Move to Network Settings. This is where you can select the connection type.
It also allows you to set up a new connection to the internet.
On a few TVs, you will first have to open the Settings from the menu.
You can look for the Network Settings in this location.
Depending on your TV's make and model, you may see this under the name of Internet Connection or Wireless Settings.
Set Up a Connection
You can look on the TV screen to find and select the option to set up a wireless connection for this TV.
When you click on this, it should provide you with a list of all the networks in range.
Select Your Network Name
As you look through the list, use your remote to pick out your home network.
It will ask for your wireless password and any other security measures you have in place. Add these in here.
Enter the Wi-Fi Password
Use your remote to type in your password. Once this is confirmed, the smart TV should automatically connect to the internet.
It should do this each time you turn the TV on again.
If you never changed the password when it was set up, look at the sticker on the network adapter.
Download Your Streaming Apps
Once the wireless connection is set up, you can download the streaming apps you would like to have on your television.
For most apps, you can visit their website, sign in to your account, and then add it to the main screen of your TV.
You need to already subscribe to that app to get things started. Once you are signed in, you can watch any show you would like.
Using a Wired Connection
It is also possible to hook your smart TV up to your network using a wired connection.
You will need to work with an ethernet cord for this, but it is possible.
It is a simple process to add the Ethernet cord to your TV and into the network adapter before the internet is ready.
Most smart TVs work the best when you hook it up to a wireless network.
This takes the cords out of the process.
And this makes it easier to move the TV anywhere you need in the home. An ethernet cord will hook the TV right next to your network adapter, which makes things more difficult.
Do Smart TVs work without cable: Can I Get Cable on My Smart TV?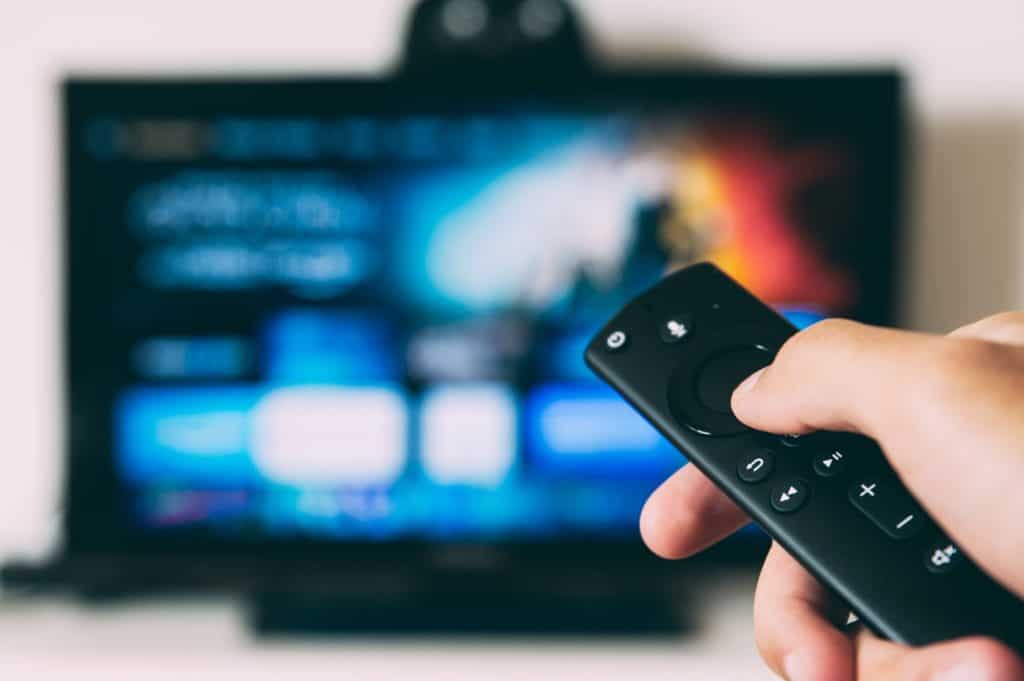 Yes, it is possible to get the cable on your TV.
You will need to contact a local cable provider to help you get started.
They can provide the necessary tools and equipment to make it easier to get your cable. Dish channels also work with a smart TV.
If you do not want to pay a big cable bill, the smart TV provides you with some options to still get your favorite shows.
Many popular channels offer streaming on their websites. You sign up with them, some for a low fee and some for free, and then watch your favorite shows from there.
On a side note, did you know that your smart tv besides working without cable could potentially help you surf the web in a totally different experience compared to a computer or a smartphone?
Well, I wrote a very cool blog post where you can find the perfect smart tv for browsing the web, laying out my main dealbreakers for each model, so go ahead and take a look!
How Can I Watch My Favorite Shows?
The best way to watch your favorite shows on a smart TV is by downloading the streaming service app.
Most popular channels have these apps now, and it only takes a few minutes or less to download.
This will help you catch any of the popular shows that you used to enjoy with a cable package without paying for a service that you don't use.
It is also possible to download streaming apps, as well.
These are not attached to any of your cable channels but can provide new shows, movies, and entertainment.
Some popular options include Hulu, Apple TV, Disney+, and Netflix. These are easy to download, too, and you only need a paid subscription to get started.
Which Streaming Services Work on My Smart TV?
Most streaming services will work with your smart TV.
Whether you want to use Netflix, Disney+, Amazon Prime, or one of the options available on your local cable network, you'll have the option.
You can choose which apps to add to the smart TV, and most have no limits on the type or how many apps you choose to use.
Most smart TVs will be compatible with all of them. If you can reach your streaming apps online using your computer, you will be able to reach them on your smart TV once connected to your wireless network.
Conclusion
One of the benefits of using a smart TV is that it allows you to get online and watch your favorite shows and movies without a big cable bill.
Your smart TV will hook up right to your home network. 
You simply need to download the streaming app you want to use before enjoying any show you would like.
While it is possible to add cable to your smart TV, part of the beauty of using this kind of TV is that it gives you more options. 
I know that having a smart tv can be overwhelming sometimes!
Every year companies keep competing to add more and more features increasing the complexity to use your tv at its full extension
But in my experience, the more you use them, the easier it's to deal with updates and so forth.
That's why I decided to write an in-depth guide for smart tvs for dummies, where I start with the basics of your smart tv so you can understand how many wonders are there for you! Go there and take a look!
Are You Still Struggling With Your device?
If you're still struggling trying to get going your smart device, contact me at nelson.barbosa@myautomatedpalace.com and we can discuss how can we fix it!