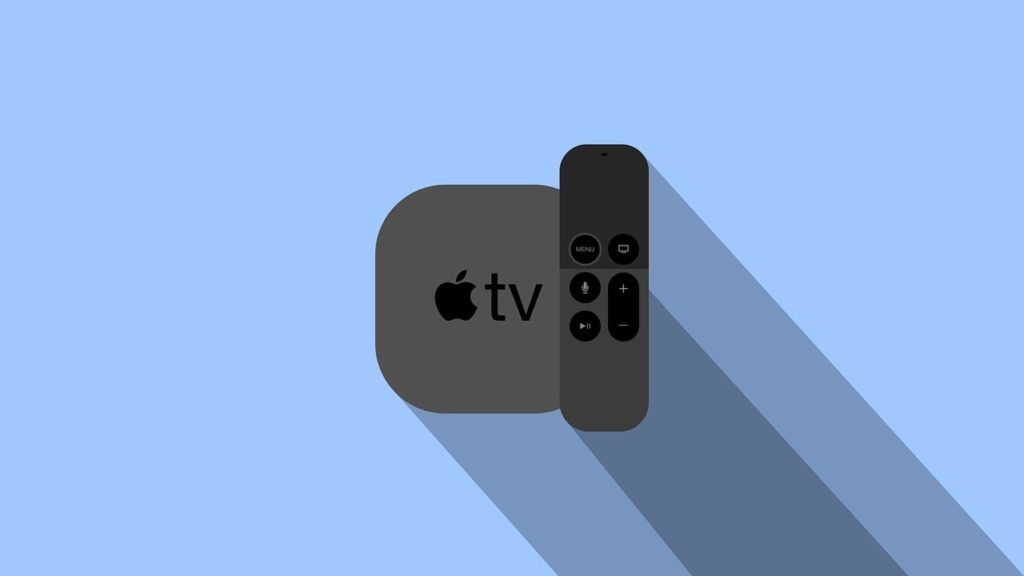 Apple TV has many hidden functions, especially if you subscribe to its streaming service.
Given the vast array of not-so-obvious features, it's not always clear what you can and can't do to watch movies offline with this convenient device.
So, can Apple TV store movies, or do you need a specific subscription to do that?
Apple TV cannot store movies because it doesn't support downloads from the Apple TV app or any other streaming service. However, if you have an Apple TV+ subscription, you can download content to other Apple devices.
In this article, I will explain how you can download Apple TV shows and movies to your devices and where they are stored. I'll also discuss the advantages of an Apple TV and tell you about its most exciting and useful features. Let's gets started!
Where Are Apple TV Movies Stored?
Apple TV+ movies and shows are stored in the library of your Apple device—however, this doesn't apply to your Apple TV because it can't download movies.
When I'm talking about where movies are stored, I'm referring to iPhones, iPads, and Macs.
Downloaded items are stored for 30 days, but they might expire earlier than that, depending on the channel.
To see the downloaded content, just hit the Downloaded tab.
Doing this allows you to browse the movies and shows stored on your device and manage them however you like.
If you wish to delete anything from your device, swipe the selected item to the left to reveal the Delete button and click on it.
Doing this will remove the selected content from your storage, but it'll still be available for streaming and download in your library.
How To Download Apple TV Movies on Portable Devices
Downloading some movies or shows can be a great way to stay entertained on a long flight or any other time you don't have access to a strong internet connection.
Here's how to go about it:
Open the Apple TV app on a compatible device: iPhone, iPad, iPod touch, or Mac.
Browse the catalog for the movie you'd like to download.
Choose the movie you wish to view and click the Download button. It looks like a blue arrow pointing down.
Again, this process isn't available on your Apple TV device.
Note that there are certain download limitations, mainly determined by Apple TV channels.
Some restrict the number of downloaded titles and how many devices you can store content on.
There are also channels that don't support downloads at all.
If there is any issue with your download (for instance, you're going out of the specified limit), the Apple TV app will notify you.
If this happens, manage your library and remove any content you no longer need to create room for a new download.
How to Get the Most Out of Your Apple TV
While Apple TV doesn't allow you to download movies or shows even with an Apple TV Plus subscription, it offers many other useful and intriguing features. 
Let's talk about how to make the most of them to unlock your smart TV's full potential.
Take Full Advantage of Advanced Streaming
First and foremost, Apple TV is a streaming device that provides amazing quality, fast speed, and a great user experience.
Every Smart TV feature is easily available to you with this product.
Apple TV gives you access to the AppStore, where you can download all your favorite apps and enjoy them on the big screen.
Netflix, Amazon Prime, Crunchyroll, or any other streaming service you use to watch your favorite shows and movies is yours in just a couple of clicks.
Apple TV also supports live TV, the Apple TV app, and the Apple TV+ subscription. While you can't use the download function, you still get access to exclusive content and a wide range of conveniences such as: 
Setting up a sleeping mode to carelessly drift off while watching your comfort movie.
Turning on the subtitles.
Regulating the volume of loud sounds, and more.
You can also stream your music with apps available in AppStore or install your favorite games and play them on the big screen.
Overall, Apple TV combines the best console and Smart TV features in a reliable and handy device.
Use Your Apple TV as a Smart Home Hub
Another fantastic feature of Apple TV is that it can be the hub that hosts your smart home and connects all your smart home devices so that they can be easily controlled and regulated from one place.
You can access the smart home hub through the Control Center on your Apple TV.
Alternatively, you can use Siri to send signals to other devices, which is even more convenient.
Siri, Apple's voice assistant, reaches its full potential when connected to a smart home.
If you've never used it much or have only found a couple of useful functions for yourself, like setting a reminder or an alarm clock, you'll be surprised at how much it can do for you when used with your Apple TV.
Apart from asking Siri to search for apps and titles on your TV, you can also use her help with turning the lights on or off, locking doors, checking cameras, and much more.
Connect Your TV to Other Apple Devices
Finally, Apple TV works best for people who already have several Apple devices at home or rely on Apple products entirely.
If you're one of those people, an Apple TV can bring even more convenience to your life, as it can be easily connected to your other Apple devices.
For instance, if you'd like to binge-watch a show late at night without disturbing others at home, you can quickly connect your Apple headphones to Apple TV via Bluetooth and enjoy the big screen quality in private.
On the other hand, if you want to improve the volume and quality of sound, you can just as easily use a HomeHub mini with your TV.
An additional bonus is that Apple TV supports AirPlay,  which makes it very convenient to immediately share something from another Apple device directly to your TV.
Whether it's an intriguing video on YouTube or a new song you want to check out, there's no need to search for them on your TV. Just hit AirPlay and enjoy the content.
Can Apple TV Store Movies? Final Thoughts
While Apple TV doesn't support downloads, an Apple TV+ subscription allows you to store movies on your iPhone, iPad, and Mac.
All the content you purchase and download can be viewed and managed in your library.
Still, Apple TV offers you great quality streaming, control over your smart home, and full compatibility with other Apple devices.