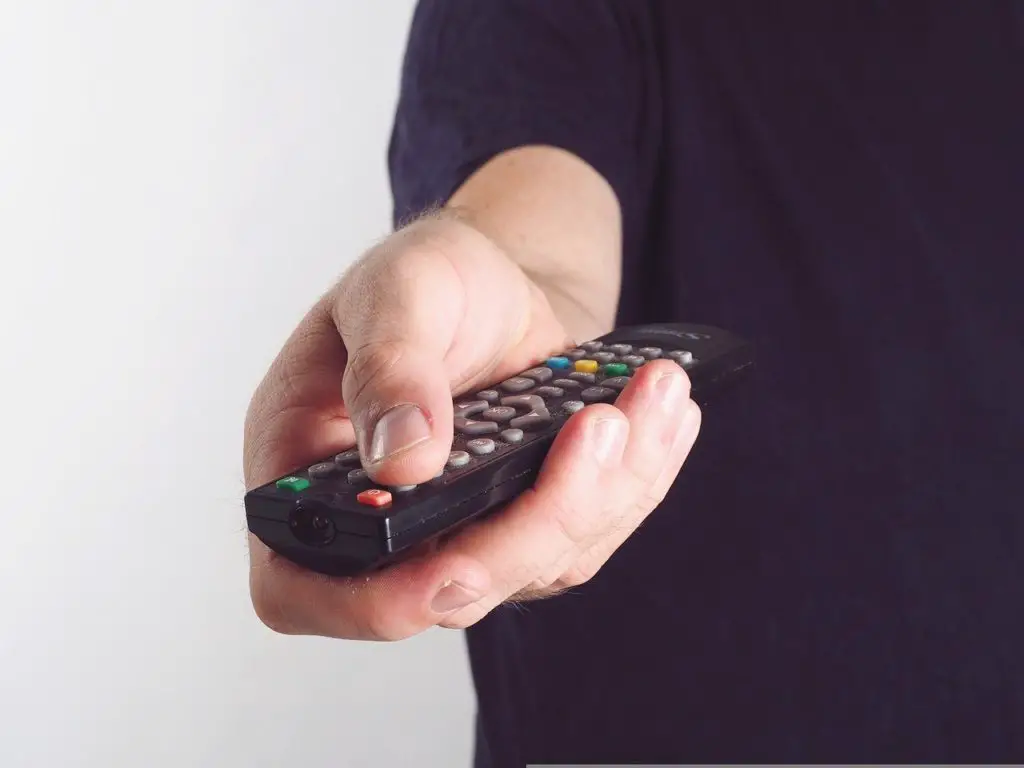 There's nothing more annoying than getting ready to snuggle up in your blanket in front of your TV and then discovering you can't find your remote.
Getting up would be the obvious choice, but what if you could ask your voice assistant?
Alexa can make your life so easy, from setting the alarm to adjusting your thermostat, but can it change channels for you?
Alexa can change TV channels for you if it's connected to your TV and you have a smart TV. If you don't have one, you can try connecting via Firestick. To change channels hands-free, you need to link your TV and Alexa through the Alexa app. Afterward, try some commands to check if it works.
In the rest of this article, I will show you how to connect Alexa to your TV, why it's a good idea, and what commands to use to get Alexa to change your TV channels.
Using Alexa To Control Your TV Hands-Free
Being able to control your TV hands-free is one of the great advantages that Alexa offers.
With this virtual assistant, you only need your voice to ask Alexa to change the channels if you can't find the remote or you just don't want to get up and get it.
Connecting your TV to Alexa can be very useful for different reasons besides changing your TV channel.
Alexa can open streaming devices for you, recommend genres, rewind or fast forward, and mute or unmute your TV.
Meanwhile, you can use this time to do whatever you want or need, saving time and effort.
To enable Alexa to control your TV, you only need an Amazon Echo or another Amazon device that has Alexa built-in. In most cases, you also are going to need a smart TV that supports Alexa.
Does Your TV Support Alexa?
Nowadays, most smart TVs are able to support Alexa, especially the versions of the last four to five years.
If you aren't sure if your TV is one of the models that work with Alexa, you can check your model on the manufacturer's website.
If you want to buy one, most stores include the ability to work with Alexa in the description.
You can always check for built-in apps in your smart TV that indicate that your TV can support Alexa.
The names of these apps usually include the words Alexa or TV Control.
If you can see them, your Smart TV will be able to work with an Echo device to use Alexa.
Even if you don't have a smart TV, there's a possibility you can still control your TV hands-free using the Amazon digital assistant.
This possibility exists thanks to Firestick, the Amazon streaming device.
The latest versions of Firestick even have Alexa built-in, so you don't need an additional Amazon device to control your TV.
How To Change Channels With Alexa
If you've got a suitable TV and Amazon devices with Alexa built-in, you're almost ready to change TV channels and do so much more using voice commands to Alexa. All you need to do is simply set up.
Check Your Internet Connection
The first thing you need to do is check if you're connected to the internet.
Your phone, Amazon device, and TV must be connected to the same WiFi network for this to work.
Make sure the WiFi is working and that all of these devices are connected to it.
Connect Your TV to Alexa
Follow these steps to link your TV to Alexa:
1. Go to the Alexa App
First, open your Alexa app on your phone. If you've been using your Amazon device for a while, chances are it's already on your phone.
However, if it's not, you can download it by going to the App Store or the Google Play Store if you have an Android.
2. Select Your Service Provider
The next step is to select your service provider by following these steps:
In the app, tap More, which is located in the lower right corner, and select Settings.
Scroll to find TV & Video, and then select your service provider. You may find options like Fire TV, Hulu, Roku TV, and more. Choose the one that corresponds to your device.
Once you select, you can choose Enable or Link. Different providers have different ways of working, so you might be asked to sign into your account. In any case, follow the steps the provider will show you on the screen. 
If you've got a HiSense Roku TV, check out my step-by-step guide on how to connect it to Alexa.
3. Select the TV and the Alexa Device That You Want To Connect
You will be asked to choose the TV that you want to connect to Alexa and the Alexa device that will control the TV.
Make sure you make the correct choices if you have multiple TVs and devices working simultaneously. 
4. Link the Devices
Linking your device is easy and requires only a couple of steps:
Select Link Devices to complete the connection. 
Tap Return To to see how you can use Alexa to change channels and control your TV. They will show you how to use Alexa to open a streaming service, play a movie, search for recommendations, and more.
Change the Channels Using Alexa
You're ready to control your TV hands-free using Alexa! Try simple commands, like "Alexa, turn on the TV" or "Alexa, turn the volume down."
If the connection has been made, you should be able to see Alexa do exactly what you say without you moving a finger.
To change the channel, you can say, "Alexa, change the channel to [name of the channel you want] on TV." Alternatively, you can just say the channel number, "Alexa, change to channel [channel number] on TV." 
Can Alexa Change TV Channels? Final Thoughts
Alexa is one of the best virtual assistants out there.
It can help you plan your day and remind you of your tasks, but it can also help you with the little things, like changing your TV channels without a remote.
To enable Alexa to control your TV, you need to connect these devices.
This is easy if you have a smart TV that supports Alexa.
After you make the connection, you can try different commands.
To change channels, just ask Alexa to switch to the channel that you want, and you'll be able to control your TV hands-free.