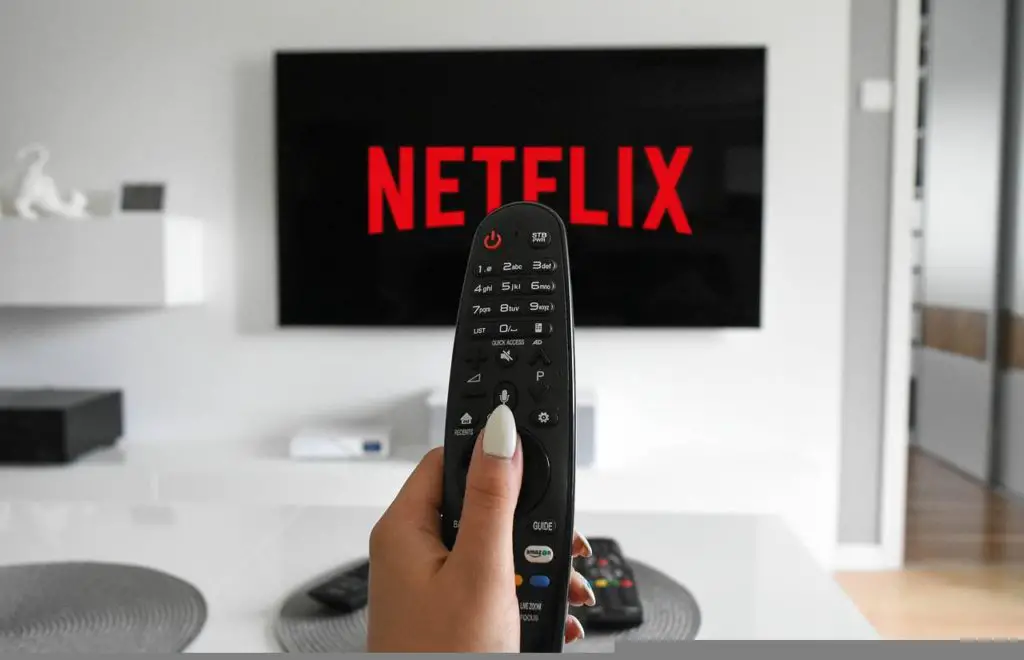 Fire TV has revolutionized how people stream virtually anything from Netflix to Amazon Instant videos.
But there have been reported cases of Netflix's unavailability on Fire TV. And there are reasons for that.
Netflix could be unavailable on your Fire TV due to various reasons, such as your location having restricted access, you having an internet connection interruption, or the Netflix server being down. It would help to troubleshoot your Fire TV to know which issue is preventing your Netflix access.
This article will explain why Netflix could be unavailable on your Fire TV.
I will recommend possible fixes and explain the differences between Fire TV and Fire TV stick. Read on.
Many people use Netflix on Fire TV.
The app functions flawlessly, but some people claim Netflix becomes unavailable on their sticks at times.
The issue could be Amazon streaming device-related or Netflix-related.
Let's look at some of the common reasons below:
Geographic Restrictions
Netflix could be unavailable on your TV stick because of Netflix's geo-restrictions.
Netflix isn't available in China, North Korea, Syria, Russia, and Crimea. 
It maintains a separate local content library for each country, meaning you can't access another country's library while in your location.
Suppose you can't access Netflix on your TV stick because of geo-restrictions, login to your Amazon account on a web browser, and change your default location to the US.
Using a Netflix VPN on your Fire TV stick is another possible workaround.
Netflix Could Be Down
Before troubleshooting for geo-restrictions and network interruptions, you should first confirm whether Netflix is down for everyone and not just for you.
Netflix could be unavailable on your Fire TV because of a possible outage.
How would you know? Log in to your Twitter account and search for "Netflix Down" on the "latest" search box.
You'll see the most recent tweets as they roll in if Netflix is down anywhere.
Twitter isn't the only reliable social media platform.
Websites like "Is It Down Right Now" may also tell you if a site is down for everyone or just for you.
Internet Connection Interruptions
After confirming that the Netflix outage is just for you, you'd want to check your WiFi.
Try connecting another device like a smartphone to the same network.
If you can connect to the network, your internet connection isn't the problem. It could be a specific problem with your Fire TV. 
You're Running Low On Device Storage
Fire TV Stick 4K is equipped with only 8GB of storage.
Although this is enough for a TV stick, it's easy to run low with all the high-definition movies and games on the Amazon App.
Insufficient storage could make Netflix unavailable on your Fire TV stick.
Try to uninstall the apps you rarely use to free up the space.
Open the Netflix app or other apps not working before to see if this helps.
Corrupted Netflix Cache on Your Fire TV
Cache files help apps launch quickly, but they can slow down an app or lead to failure if corrupted. 
A corrupted Netflix cache could be the reason the app isn't loading.
Clearing the corrupted file is simple and can be done in a few minutes.
Follow these steps to remove the Netflix cache on Fire TV:
Press the "Home" button on your stick's remote.
Go to "Settings" on your TV monitor and select "Applications".
Select Manage Installed Applications.
Search for the Netflix app from the list of your installed apps.
Find the "Clear Data" option and select "Clear Cache".
Restart your device.
Outdated Netflix App
You need to update your apps regularly to make them compatible with your Fire TV's current firmware version.
Check to see if auto-update settings are turned on.
Auto-update settings let your Fire TV update all apps automatically. 
Follow these steps to manually update the Netflix app on Fire TV if you've turned off auto-update settings:
Go to "Settings" on your home screen.
Select "Notifications".
Search for "Netflix Updates" – you'll see if the Netflix app needs an update.
Select "Update" if it needs an update.
What Is Fire TV?
Netflix is available on many devices. You might have heard of various products available on Amazon and want to purchase one for your regular streaming experience.
Read on to learn more about the Amazon Fire TV devices.
Amazon Fire TV is a range of digital media players traded by Amazon. Amazon Fire TV console connects to your TV monitor to let you stream TV shows and other audio and digital content over apps like Amazon Prime, Hulu, and Netflix.
Amazon Fire TV comes in two forms: 
Set-top box
HDMI plug-in stick
Amazon Fire TV lives up to its expectations: letting you stream movies and TV shows. Besides this, you can play online games and music.
What Is a Fire TV Stick?
The Fire TV stick, also known as the Amazon Fire TV stick, is a streaming device available on Amazon. It's the size of a USB flash drive and plugs into your TV's HDMI port. Although small, Fire TV sticks can turn nearly any ordinary TV into a smart TV.
The Amazon Fire TV stick allows you to stream services like Hulu, Netflix, Amazon Prime Video, network TV apps, sports, and other niche channels you might not even know.
How Fire TV Differs From Fire TV Stick
Amazon offers both Fire Stick and Fire TV. They provide the same services, but they have slight differences. I will summarize their differences in the table below:
| | | |
| --- | --- | --- |
| Feature | Amazon TV Stick | Amazon TV |
| Size | Smaller. About 3 in (7.62 cm) long | 4.5 in (11.43 cm) long on both sides |
| Cost | $39.99 | $99 |
| Speed | 1GB RAM | 2GB RAM |
| Ports | No room for expansion | It comes with a USB port, micro SD slot, and an Ethernet port |
| Capabilities | It supports watching up to 1080p | Enabled with 4K streaming |
Differences between Amazon TV and Amazon TV stick (Source: dummies)
Final Thoughts
Streaming videos and music online has revolutionized the era of television.
Various apps like Netflix, Youtube, Prime Video, and more are shaping the online streaming space, with more apps and platforms coming up every day.
Fire TV is one such invention from Amazon that has continued to shape the online video streaming landscape since 2014.
Although built with state-of-the-art technology, installed apps like Netflix might fail to work correctly on the consoles.
However, it is no cause for alarm. Troubleshoot your device and find possible fixes, like the ones in this article.