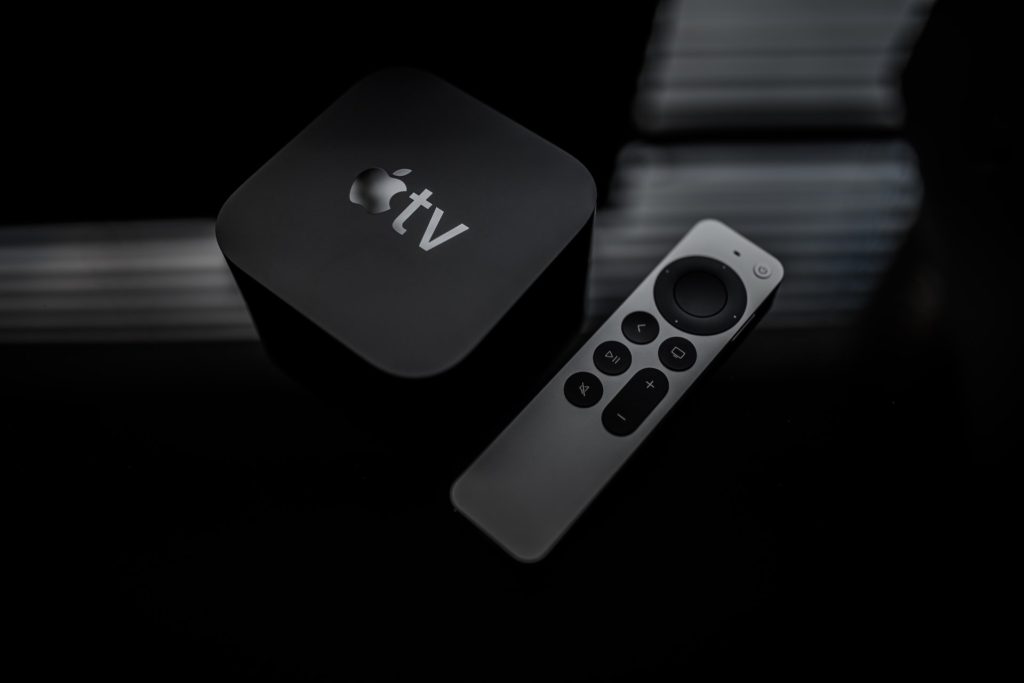 Apple offers great TV apps that provide an excellent watching experience.
However, some users report a pretty common issue with Apple TV: they can't resume where they left off the last time Apple TV was on, so they scramble to remember the exact timestamp.
Why does this happen, and how can you solve it? 
Your Apple TV always starts from the beginning because the tvOS is not upgraded or the software is buggy. Alternatively, it can be an issue with a third-party streaming device. To solve this issue, you can reset or update the app, reset the third-party device, or activate Viewing History. 
Stick around if you want to know more!
I will explain why your Apple TV isn't resuming where you left off before.
Moreover, you'll see all the possible solutions for this problem step by step.
Why Won't Apple TV Start Where You Left Off?
There's nothing more annoying than getting ready to continue watching your favorite series and turning on Apple TV on your smart TV to find out that it doesn't remember where you left off.
Understandably, you want to find out why this is happening.
There are a few different reasons why Apple TV starts from the beginning every time it's turned on:
Your tvOS Is Out of Date
Generally, the latest Apple TV software does have the resuming where you left off feature, but some previous versions do not.
There were many more complaints about this issue when some versions of tvOS 14 were released. 
Apparently, these specific versions make your app always start from the beginning because the resume option is not visible to users.
Other previous or later versions seem to have dealt with this issue, but if you have one of the versions I mentioned above, it might be the reason why you can't resume where you left off.
There's a Bug in the Software
However, the problems aren't limited just to specific versions.
You might have the latest version of tvOS where previous issues have been dealt with, and you still encounter the problem of your Apple TV starting from the beginning.
Apple TV, like all apps, uses software.
This software may experience different bugs or issues with no apparent cause.
Even if your tvOS is up to date, new bugs might cause you not to see the resume option. 
Issue With a Third Party Device
Even though chances are that an issue with Apple TV is indeed related to the tvOS, there's also a possibility that the problem lies elsewhere.
You can use Apple TV with any kind of third-party streaming device.
One of the third-party devices that you use for streaming might be causing your TV to start from the beginning when you turn it back on.
These devices also work with software, so naturally, they can have bugs or glitches that may disable the option to resume where you left off.
How To Get Apple TV To Resume Where You Left Off
In most cases, you can't find out the problem unless you try different solutions.
If your Apple TV doesn't resume to the part you were watching last time it was on, there are a few different ways you can try and solve the problem.
Depending on what works, you'll also confirm the reason behind the issue.
Upgrade to the Latest Version of tvOS
To ensure your tvOS contains the latest upgrades and bug fixes, you need to update it. You can easily update your Apple TV tvOS in a few steps:
Turn on your Apple TV and go to Settings using the remote.
Scroll to find System and then select Software Updates.
Choose Update Software and see if there are any updates available.
If there is a new update, select Download and Install.
Wait for the update to finish and check if the problem is resolved.
Reset Your Apple TV
As I explained, sometimes the issue might persist even if you have the latest tvOS version.
There might be a bug or a glitch in the software that's causing problems.
To attempt to solve this issue, you need to reset your Apple TV:
Go to Apple TV and use your remote to select the Settings app.
Find System and scroll to select Reset.
Two options will appear, Reset and Reset and Update; in this case, choose simply Reset.
Confirm your choice and wait for the reset to finish, keeping the TV plugged into power.
Activate Viewing History
It's possible that even after updating or resetting your Apple TV, the problem may persist, starting from the beginning every time.
Even if there's still a bug in the software that causes this issue, you have a way of finding where you left off on your Apple TV. All you need to do is follow these instructions:
Make sure you have enabled iCloud syncing.
Turn on your Apple TV and go to Watch Now.
Select Up Next; your viewing history will appear with every show you have watched so far.
Find the show you were watching the last time your TV was on in the list (use the Search bar if you can't find it immediately).
Select the show and then Continue Watching.
Your show will resume where you left off.
Update or Reset Your Streaming Device
If neither solution has worked thus far, the issue may be in the streaming device you're using. In order to get rid of bugs and glitches in the streaming devices, you should update or reset these devices.
Depending on what you're using, you may need different sets of instructions for each device.
You should first try to update the device and, if that doesn't work, try factory resetting them. After each attempt, see if the issue has been resolved.
Contact Apple Support
If none of the above ways of solving this problem works, you might want to contact a specialist or professional to help you.
Alternatively, you can ask for help from Apple Support and follow the instructions that you will be given to fix this issue.
Why Does Apple TV Always Start From the Beginning? To Conclude
Normally, Apple should be able to give you a chance to continue watching something where you left off, but sometimes there are issues that disable this option.
In most cases, this issue is related to your software being outdated or just buggy.
Additionally, it may be a third-party issue.
You have plenty of solutions you can try, from updating and resetting your Apple TV to manually finding the option to continue where you left off in Viewing History.
If nothing works, try contacting Apple Support.