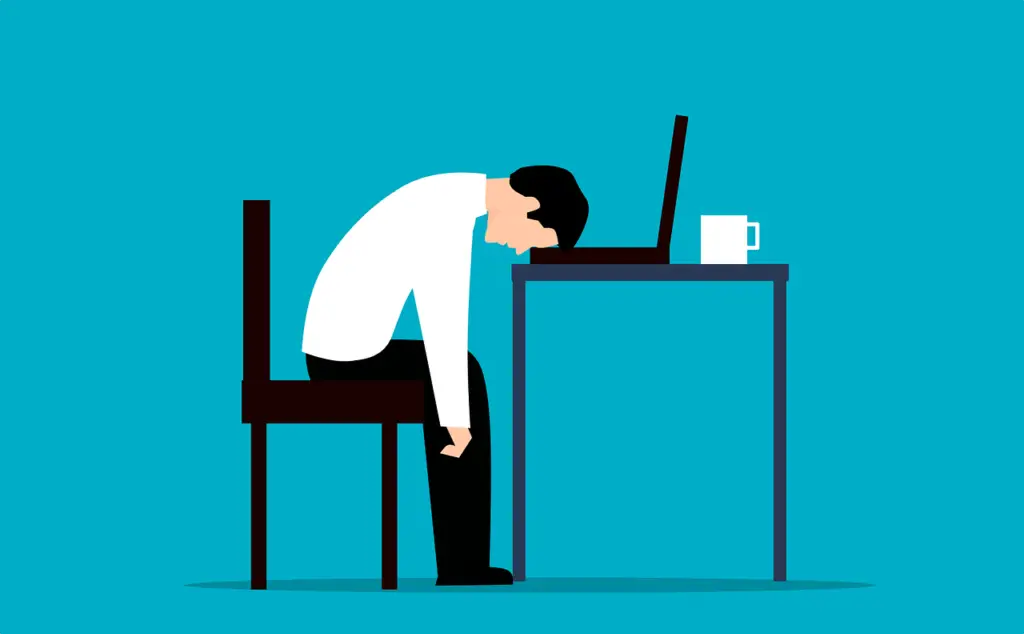 Ring Doorbells are enhanced versions of intercom technology and one of the most advanced doorbell gadgets available.
They let you view your home's front door and even chat with guests live from your mobile at any time, regardless of where you are in the world.
When your Ring doorbell won't hard reset and nothing is working, you'll need to contact Ring customer support. The Ring customer support will likely send you a replacement Ring doorbell. 
This article will cover how to hard reset a Ring device and what to do when a Ring doorbell won't hard reset.
Why Do I Need to Hard Reset a Ring Doorbell?
When you reset your Ring doorbell, all of its previous settings are lost. 
You might need to hard reset a ring doorbell to fix common problems, such as not connecting to Wi-Fi and other operating functions. If you're having trouble with your Ring because of a power loss, you should try resetting it.
It's also necessary to do a hard reset if you're going to sell, give away, or otherwise get rid of your Ring.
Your Ring will be sent in a brand-new condition and will not be linked to your Ring account.
If you're having trouble with one of these problems, a hard reset can be the solution.
How To Do a Factory Reset on a Ring Doorbell
You should opt to use the factory reset option before doing anything else.
This can be accessed via the Ring app located on your mobile device.
Here's how to access the app on your mobile before using the device itself to execute a hard reset. 
Turn on your mobile and bring up the Ring app.
Select your Ring device from the list of doorbells you own to conduct the factory reset. 
Click on the icon located in the far right corner on your screen to access the settings menu. 
Select 'Remove Device' when prompted and then press delete.
The Ring Doorbell will be removed from the Ring app as a result of this.
You'll need to set up the doorbell again the same way as when originally installed.
It's recommended to carry out this procedure for all Ring Doorbells having connectivity or other troubles.
How To Do a Hard Reset on a Ring Doorbell
The Ring doorbell from Amazon is usually dependable, but no product is perfect.
If you're having trouble accessing the Ring app, consider deleting it first and then installing it once more.
Should the issue persist, you should attempt to perform a device hard reset. 
Here's how to do a hard reset on a Ring doorbell:
Use the included screwdriver to take out the safety screws, disconnect the wall plate from the wall's dashboard, and locate an orange button (this button is usually located on the device's backside.
Press and hold the button for around fifteen seconds.
Release the orange button and the device's front light will most likely flash once or twice. The flashing indicates that the doorbell is going to reset automatically. 
Allow at least five minutes for the device to complete the factory reset process on its own. The device will enter setup mode when you press the orange button once.
How To Keep Your Ring Doorbell Working
Troubleshooting is eliminating one factor at a time in a precise and planned manner is what troubleshooting is.
The steps might range from simple to complex.
It all relies on your level of experience with electrical equipment and the gear you have on hand.
If you're not sure about something, don't do it.
Avoid running into problems with your Ring doorbell by taking note of the following troubleshooting tips:
You must first determine the root of the problem before proceeding. The doorbell is one of the most basic electronic devices ever invented. The circuitry is extremely simple, but it's made up of four different components. 
Basic tools such as screwdrivers, clamps, and needle tip pliers are needed. Other optional tools include a voltmeter and a continuity tester.
It's recommended to turn off the power before testing the transformer (a component of the doorbell circuit that transforms 110V electricity to 10 or 12 Volts). Notably, doorbells are low-voltage electrical devices that can be troubleshot without turning off the main power or tripping the circuit breaker. 
Most components of the doorbell circuit must be tested with the power turned on. Therefore, you'll have to turn it off and on after each step. Always treat electricity with respect to avoid any bad situations.
After learning all of this and you think is not worth it to have a ring doorbell, or you'd like to find a better option, check this blog post where I break down the best Ring Doorbells alternatives. You'll now longer will have to worry about hard resets ever again!
How To Fix a Doorbell That Doesn't Ring
The first step is to get the push button out of the way.
In large residences, doorbells are generally linked to multiple buttons.
Remove all of the buttons if you have more than one.
Most buttons are attached to the door frame with two screws, which can be removed to more easily push the button away from the frame.
At the back of the push button, you'll see two connected wires.
Check to ensure the links are safe to use.
This could be the source of the problem if one of the two is loosely linked or disconnected.
Reconnect the cables and test the doorbell once more.
If you haven't already, turn off the power and unhook one of the two wires.
Connect the bare end of one wire to the bare end of the other wire (if there are numerous buttons, disconnect one wire from all of them). This is referred to as "shorting the wire."
If the bell doesn't ring, the issue is the button, and it's time to get rid of it.
If there are numerous buttons, it's recommended to replace all of them, but if you're on a budget, you can replace one of them and retest the system to see if it works.
It's easy to replace push buttons.
You can purchase one from any hardware shop, connect the wires, and place it on the doorframe.
Summary
Ring doorbells sometimes require a hard reset to troubleshoot things like connectivity problems.
To do this you'll need to remove the safety screws, reinstall the Ring app, press the orange button, and then wait 5 minutes. 
If you can't hard reset the Ring doorbell, you should contact Ring customer service and they'll send you a replacement doorbell.
Are You Still Struggling With Your device?
If you're still struggling trying to get going your smart device, contact me at nelson.barbosa@myautomatedpalace.com and we can discuss how can we fix it!