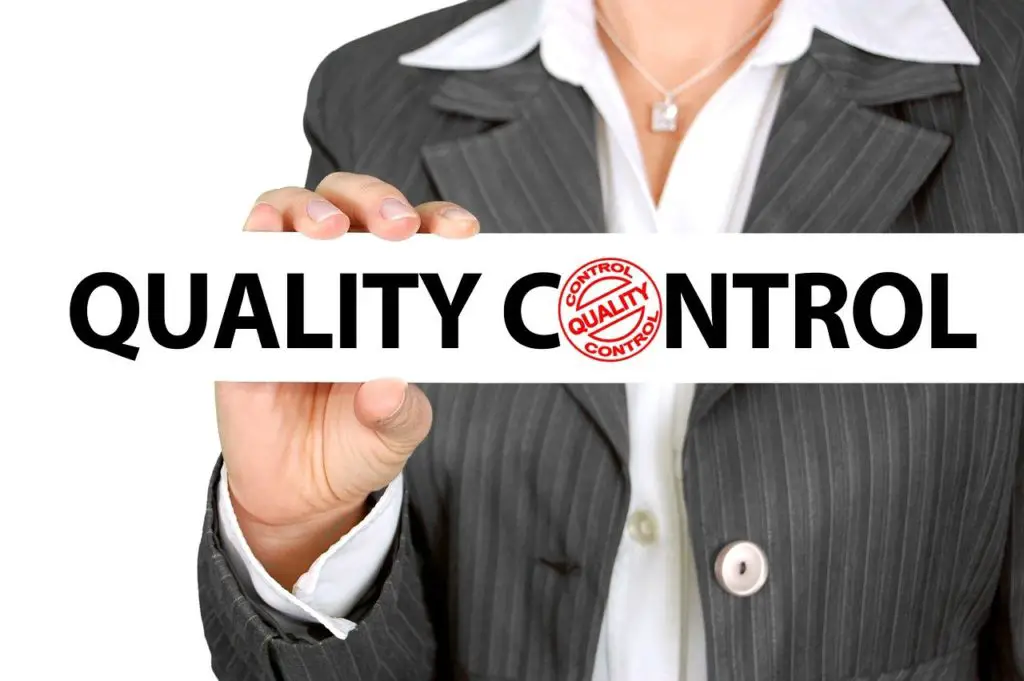 Has your Peacock TV account been acting up recently?
It can be such a bummer if your account's video streaming quality is low, lagging, and buffering constantly. But why does it happen, and how to solve it?
When Peacock streaming quality is bad, you should check if your internet quality is stable. Heavy rain, thunderstorms, or other environmental conditions often lead to weaker connections and deteriorate your video streaming quality. If the problems persist, there are other ways to solve this issue. 
Today I will help you solve your Peacock TV video quality issue. Let's begin by understanding why the platform's streaming quality is suffering. Then, we'll explore how to fix the problem.
Why Your Peacock Streaming Quality Is Bad
Popular streaming apps are almost always prone to buffering and lagging.
If your Peacock TV account is facing the same issues, there can be several plausible reasons:
Your account is not updated.
Low-quality settings.
You have too many devices connected to one account.
Below I will discuss each of these causes in greater detail.
Your Account Is Not Updated
The Peacock TV programmers work tirelessly to upgrade the system against glitches and bugs.
Your streams will be slow if you have not updated your account yet.
For this reason, it's important to be aware of new updates and keep your account up to date at all times.
Low-Quality Settings
If your videos are constantly pixelated, then there's a good chance your video quality is set to a lower setting.
Low-quality settings can lengthen buffering, ruin streaming quality, and glitch the screen. 
Check your settings and change it to HD for the best experience.
You Have Too Many Devices Connected to One Account
It's possible to use one Peacock TV account active on multiple devices, including the following:
iPhone
Android
iPad
Windows
macOS
Web browser
Using Peacock on more than one or two devices at a time will lag the video's loading speed.
You can only use three maximum streams at once per account.
Any more active accounts at the same time will affect the buffering speed and slow down Peacock TV's streaming service.
Try deactivating excess devices for a higher-quality experience on Peacock TV.
How Common Are Peacock Streaming Quality Issues?
Peacock streaming quality issues are fairly common due to the high-volume traffic on the platform.
If you know anyone else that uses the streaming platform, ask them about the issues you are experiencing. If they are facing the same problems, then the issues are likely solvable.
Peacock's diverse range of exclusive TV shows, live sports streaming, pay-per-view content, and news makes it a dynamic platform.
Unfortunately, there can be daily issues due to high-volume traffic created by the number of devices that use the platform. 
When these issues occur, your videos might buffer during playback.
It might buffer for too long, leading you to restart a video to fix the quality issue.
It is pretty common to see error messages on your screen when these lags occur.
Many folks have complained that the error message reads, "Something's not right. (Error code CVF…0" and so on.
One of the most frequent complaints is receiving, "Something went wrong. The page you requested could not be found." 
If you're experiencing such issues, you are not alone!
Let's check out what you can do to solve the problems. 
Fixes for When Your Peacock Streaming Quality Is Bad
There are various ways to tackle the Peacock effectively streaming quality issue.
I will show you the ones that work the best:
Check the status of your Peacock TV server.
Ensure you're using Peacock TV within a serviceable region.
Clear the cache files.
Check if you have an AdBlock extension active.
Below I will cover each of these fixes in more depth.
1. Check the Status of Your Peacock TV Server
While Peacock TV does not show its server status on an official page, there are various ways to check the status:
Use Downdetector. Downdetector is a third-party status checker with a live map that concludes Peacock TV's server status using the user reports from the past 24 hours. You can select your country or live location to have Downdetector offer you the top three problems reported the most. All you have to do is download the Downdetector app and use it to search for Peacock TV.
Use ServicesDown. ServicesDown works similarly to Downdetector and can be used to check your server status.
If you do not want to download a third-party checker, you can always look through all the official Peacock TV social media accounts to know if there is a server-wide issue.
2. Ensure You're Using Peacock TV Within a Serviceable Region
Currently, Peacock TV is available in Ireland, the UK, Germany, Switzerland, Austria, and Italy.
Peacock TV's website also states that every US customer with a Peacock TV account can access the platform only within the United States. 
If you are streaming from an out-of-service region and the video quality is horrendous, there's a good chance you are region-locked.
Peacock TV ensures that the company offers its services within areas under its international licensing agreements. 
Peacock TV also notifies you with the message, "This service is unavailable in your region" on an empty screen.
It is common to have buffers, glitches, lags, and low-quality video problems while trying to access your Peacock TV account outside the specified areas. 
3. Clear the Cache Files
Android devices tend to slow down if you do not clear up your cache files.
These files take up too much space and deteriorate your device's performance. 
If you have the Peacock TV app on your phone and want to delete its cache files, here is what you have to do:
Open your phone's "Settings" option.
Head over to "Applications."
Click on "Peacock TV."
Find the "Clear Cache" at the list's bottom and click it.
4. Check if You Have an AdBlock Extension Active
Peacock TV has streaming rights to show advertisements in-between movies and on the website.
This falls under the website's regular functions.
However, if you enable an Adblock extension over the website, you may experience the following issues:
Disrupted operation.
Lagged streaming.
Videos buffer for longer periods of time.
To fix this, turn off the AdBlock extension on the Peacock TV website to ensure seamless streaming! 
What To Do When Peacock Streaming Quality Is Bad? Conclusion
There are several reasons why your Peacock TV streaming quality is bad.
Sometimes the problem is not with the platform and can be due to you using an older version of the app, your video quality setting being low, or having too many active devices. 
It can even be that you are using Peacock TV outside the platform's permissible regions.
Often, we also forget to disable our AdBlocker extensions from essential websites. 
So if your Peacock TV live news, movies, series, or animations are suddenly running on low quality, try out the tactics mentioned above!