Introduction
Is it possible? It depends…
And it depends on which smart thermostat you own.
Because it's all about the network that it uses to control it and how you can manage it.
The most known smart thermostats and the one you should get are fully cloud-based.
This means that they need to access a web server to get the updated data for them to be smart.
Information such as the weather, Artificial intelligence, learning skills and all the cool features that make a smart thermostat unique.
In this article, you will learn how to control any smart thermostat remotely without Wi-Fi.
First, we need to classify them depending on the network that they use for connection capabilities:
Wi-Fi: The most known and common network used to automate your Smart Home.

Mesh networks: Z-Wave and Zigbee.
Smart Wi-Fi Thermostats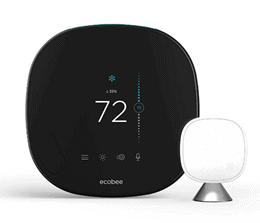 These ones are my favorite.
They have tons of awesome smart features that are very hard to not to get one for your Smart Home. 
There are plenty in the market, but I gathered the best of them here in case you want to know which one's worth actually buying.
But as I said earlier, even though they're awesome they have a common big flaw: Wi-Fi
And when your connection is off, the chances that your smart home becomes a dumb one is really high.
As they need to access the web-server to have all the information and process it, that is where the real problem is.
Sure, if you own a good Smart Wi-Fi Thermostat that is Smarthings compatible like the ones I listed above in the article, there are certain stock routines that you could do in your house, but to have it fully working you need the connection.
And this is where the tricky part is. For you to have all the features of your smart thermostat you need to give access to it using a Wi-Fi Pocket.
It is a smart device that feeds your home with a mobile virtual network.
It works as a portable Hotspot that you could take anywhere, and if at home there isn't an internet connection running, all your smart devices will be practically dead.
How do you connect it?
First off, you need to get a portable Wi-Fi Hotspot. ATT, Verizon and most of the biggest companies have different options. Just get one in the company of your own cellphone to add it to your current plan

Connect it to your Laptop so it can start broadcasting the signal inside your home.

You need to go to your Smart thermostat settings and change the Wi-Fi connection.

Now that your Smart Thermostat has the connection, you can control it remotely.
This option is great because you can control your smart thermostat virtually anywhere as long as Mobile networks are still up and running.
Z-Wave Thermostats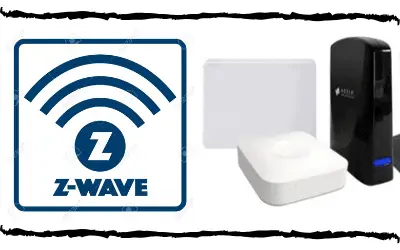 On this front, there are bigger options to control your smart thermostat without Wi-Fi, but before starting you should identify if your thermostat is Z-Wave compatible.
The easiest and quickest way to know is by checking if it has the Z-Wave logo on it or on the box.
If you can't find it, you could try using the Z-Wave alliance group website. They have a huge list of products. Check it here in this link classified by territories.
These smart thermostats are awesome when you think about the reliability that gives to your smart home.
If you own one, connection issues with your network are smaller compared to Wi-Fi! and of course, the prices are way lower.
But as you may know, you need a Z-wave hub that is connected to the internet so you can use it remotely and Wi-Fi is dead.
What do we do?
Well, having a Wi-Fi pocket is an option to connect your Smart Home Hub to it. The brain of your smart home will be alive and you can keep using the smart thermostat remotely.
How do you connect your Z-Wave thermostat to a Portable Hotspot?
The first two steps are the same as for Wi-Fi Thermostats. You need a portable Wi-Fi Hotspot up and running.

Connect your 

Smart Home Hub

 to the internet. It may vary depending on which one do you use, but for 

this one

 is very easy. Just access the Smarthings App and change the Wi-Fi settings for the Hub.
 But in the process shown above, we aren't taking advantage of all the features that Z-Wave has!
We can create our own network and control everything using our laptop! If you don't own a Z-wave hub, this is a great option to automate your Z-Wave thermostat and save good money:
How to connect your Z-Wave thermostat to your Laptop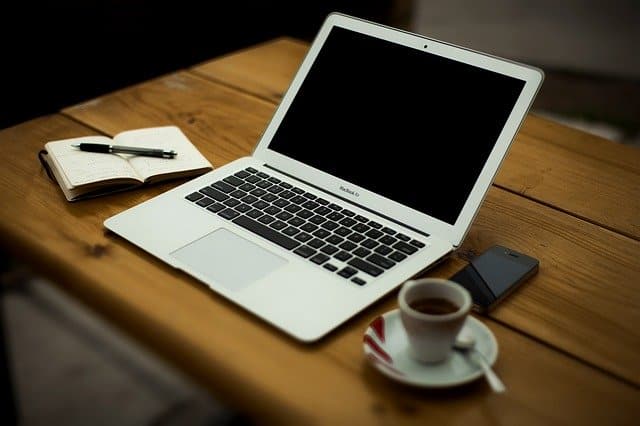 You need to create a gateway. You do this by first getting the 

Z-Wave USB stick by Aeotec. 

Regardless of which operating system your PC has, this one is compatible with it.

You need a home automation software to run it on your computer. A good one that is free and open-source is 

Home Assistant

. With the Z-wave stick, you can manage your brand-new Smart home network

Create an account and pair it with the 

Z-Wave USB Stick. 

You can follow this 

step-by-step guide

 to have an idea of how easy it is.

Then, you need to add the Z-wave Thermostat to the network. If you don't know how to do this check 

out this little guide.

 Start automating as you like.
Note: For this process, you need to download certain information which is important that you do this beforehand.
Conclusion
A smart thermostat can work without Wi-Fi, but it has its ups and downs. Sure, a smart Wi-Fi Thermostat specifically will work as a regular one, but all of its features will be gone.
Forget about controlling it remotely or having learning features and all the improvements that we all love in a Smart Home.
And the biggest problem that they have is that all the Artificial Intelligence involved in them is cloud-based making it impossible to access it without proper connection.
And for Z-Wave thermostats goes the same issue. If your hub is Wi-Fi controlled, you are in big problems as well.
I hope you find this helpful