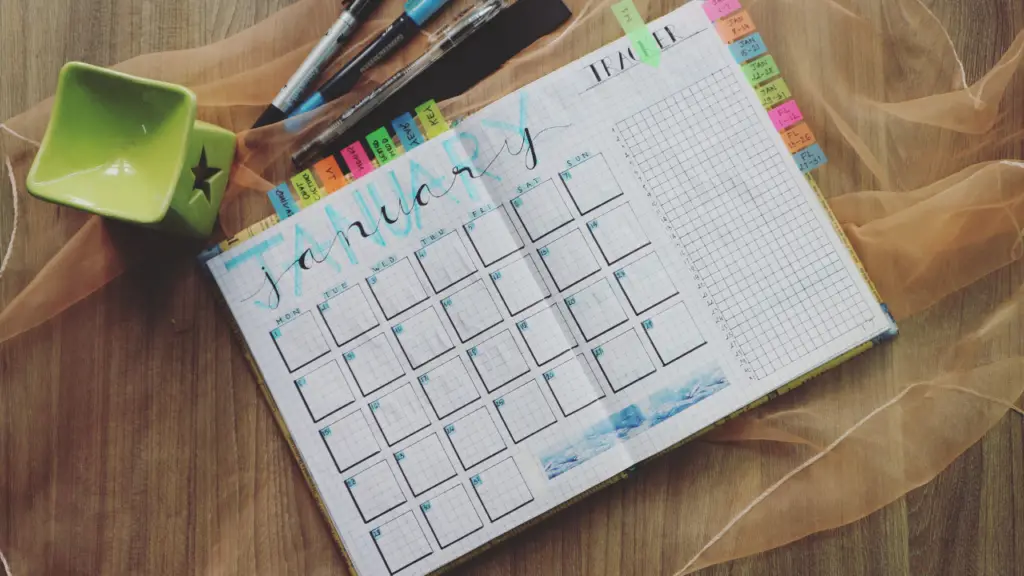 Google's Nest Thermostat puts everything to do with your home's temperature in your hands.
Part of Nest's convenience is the ability to schedule intervals for your house's heating and cooling.
There are two settings: auto and manual, and the two could not be any more different. 
Nest's auto-schedule mode learns what temperatures you prefer for your house during specific times of day. A manual schedule will keep your home at a consistent temperature until deactivated. Not all Nest models can use auto-schedule, and manual mode deactivates other thermostat settings. 
At first glance, it may seem like settings wouldn't matter much for a smart thermostat. However, the differences between auto and manual mode make a world of difference in functionality. 
Contrasting Auto-Schedule and Manual Schedule 
Understandably, someone new to Nest may not know all the different modes you can toggle.
After all, you still control your home's temperature from your phone.
But there are differences, though, and these differences matter. 
Below is a table that shows the significant differences between auto and manual scheduling for Nest devices: 
Area
Auto-Schedule
Manual Schedule
Availability 
Nest Learning Thermostat
Nest Thermostat E
Google Nest Thermostat
Nest Learning Thermostat
Nest Thermostat E
Mode Functionality 
Can learn user temperature preferences for each temperature mode (cool, heat, heat and cool, off, and eco)
"Time to temperature" feature gives estimates of how long homes take to reach the temperature of choice.
Tells users when the energy-efficient temperature is selected, can serve as an energy-saving guide.
Can automatically change to energy-saving temperatures when users aren't home – called Eco Mode.
Automatically turns heat/cold air off when scheduled
Auto mode can be switched off. 
Keeps hot/cold air on until the user turns the thermostat off manually.
All temperatures have to be input manually.
Is only accessible through.
Heat Link feature in UK/Europe
Energy-saving temperatures 
Eco Mode Differences
Can learn to set energy-saving temperatures
Switches on automatically in "Away" mode to save energy while homeowners are out.
Auto Eco Mode switches back to regularly scheduled temperatures when someone's home



Can manually set Eco Temperatures at any time
The temperature stays in Eco Mode until the user switches to cool or hot mode

There's a lot of ground to cover between auto-schedule and manual mode, so let's break down the differences: 
Availability
All three thermostat models are smart thermostats, but the original Google Nest Thermostat doesn't have the learning function.
Without the learning function, the Nest Thermostat cannot note and remember the user's temperature preferences. 
The Nest Thermostat E and Nest Learning Thermostats do have the learning function, however.
Homeowners with these models have the option of having their air managed by the thermostat or manually inputting their preferred temperatures themselves. 
Mode Functionality
Auto-scheduling comes with a plethora of features, and the learning process happens in stages that take place over a week.
During the first day, users have to choose a temperature with the Android app or thermostat. 
The Thermostat E gives homeowners the choice of preprogrammed temperatures that save energy and are comfortable. 
On the second day, the thermostat will pick up on preferred temperatures based on the user's choices throughout the day.
Once a few days have passed, the smart device will have a general idea of user preferences. 
When a week passes, the Nest thermostat will know how hot or cold you prefer your home and develop a concise schedule.
This schedule is mostly permanently set but can make small changes if necessary. 
These thermostats have five temperature modes (four for original Nest thermostats) for which users can set individualized automatic temperatures: 
Cool 
Heat 
Cool and heat 
Off 
Eco (only available with Thermostat E and Learning Thermostat models) 
Auto schedule thermostats also tell users when they've reached an eco-friendly temperature.
The information is helpful for homeowners that want to save energy and lower their electric bills. 
Auto scheduling also automatically accommodates "Away Mode," allowing the thermostat to save energy by choosing temperatures that use less electricity.
The "Time to temperature" mode provides the time until the house reaches the preferred temperature. 
Manual scheduling is possible on newer thermostats, but European and UK users need Heat Link to enable it.
Manual mode can't learn user temperature preferences.
All temperatures have to be input with the app or the thermostat interface each time. 
Hot or cold air stays on in manual mode until the homeowner shuts the thermostat off.
This continuous air flow differs from auto-scheduling, which shuts off air when the house reaches a sufficient temperature. 
Eco Mode
Eco Mode demonstrates the most drastic differences between the original and newer Nest thermostats.
Older models have no Eco Mode, so users have to select energy-friendly temperatures from the app or thermostat interface from the Temperature Preset menu. 
For models that do have Eco Mode (Nest thermostat E and Nest Learning Thermostats), there are more nuanced differences between Auto-schedule and Manual. 
Auto Eco Mode can learn energy-saving temperature settings and automatically switch on when thermostats are in "Away Mode."
Away mode is when thermostats set themselves to save energy when no one is home. 
The Nest Thermostat has sensors that tell it when homeowners aren't around, and they adjust their settings to Eco Temperatures accordingly.
Those same sensors say to the device when people are back, and Away Mode turns off. 
On the other hand, manual scheduling requires users to turn on Eco mode and set temperatures themselves.
Manual eco mode stays activated until shut off through the app or thermostat. 
Summary
Auto-Schedule mode only comes with Nest Learning Thermostats and the Nest Thermostat E.
All three models of Nest devices can use manual mode, though. 
Auto-Schedule mode is part of the newer thermostats' learning function to learn temperature preferences.
It turns off the hot/cool air once the home has reached a specific temperature.
Meanwhile, the thermostat stays on until users shut it off. 
Eco Mode can be automatically toggled in Auto-schedule when homeowners are away.
Nest Thermostats can't learn preferred Eco Temperatures in the Manual mode, nor can they be changed unless users do so. 
Are You Still Struggling With Your device?
If you're still struggling trying to get going your smart device, contact me at nelson.barbosa@myautomatedpalace.com and we can discuss how can we fix it!