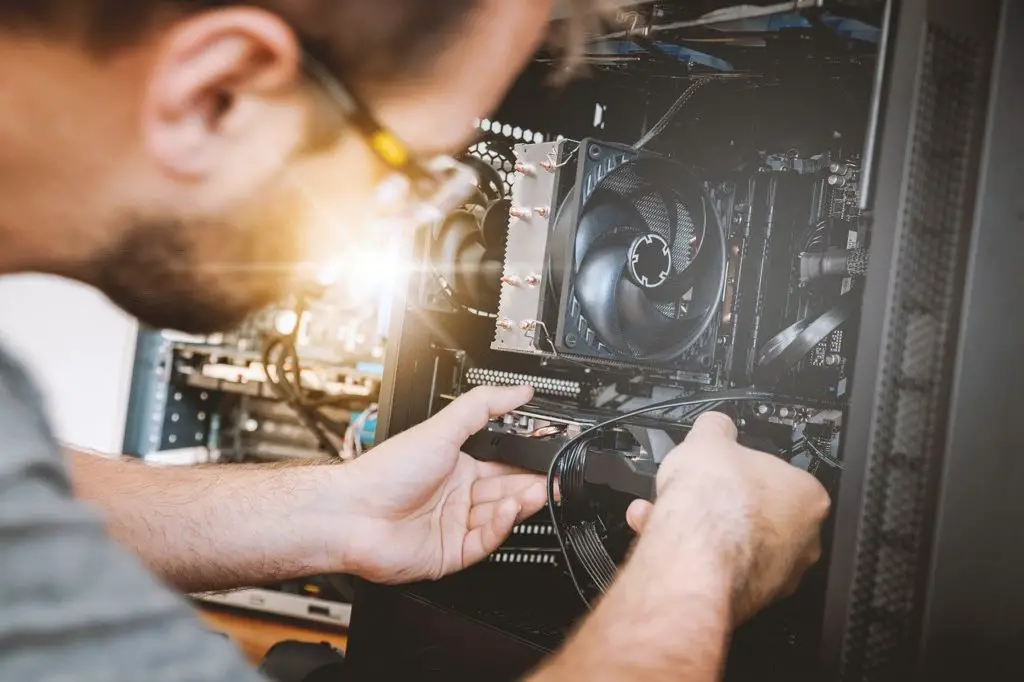 The Echo Show is a versatile gadget that allows you to access a live view with the tap of a button.
When you want to use it and you find out that is continuously failing to connect, it creates a stressful atmosphere in your home triggered by a faulty device. Is there an easy solution for this?
The easiest and fastest way to fix your Echo show live view not working is to disable Home Monitoring and restore it a couple of minutes later. To do this Tap on Settings, then Camera, and finally Home Monitoring. When you get there, just disable and enable the monitoring to reset the live view.
In this guide, we'll go into detail on the above steps.
I will explain the causes of Echo Show not showing the live view in depth, and how you can deal with them without having to contact Technical Support. If that's interesting to you, definitely stick around!
Why Echo Show Is Not Showing Live View
Echo show may not be showing the live view because of internet connection problems.
For example, you may have a camera that only supports live viewing when connected to Wi-Fi.
You could also be having an issue with your internet connection or router when other devices share the same connection (such as smart TVs). 
If your internet connection is fine, but you're still experiencing live view problems with Echo Show, there may be other issues at play.
Your settings may not support or conflict with live view, or you may need to update Alexa or your device (assuming you've ruled out all the other issues). 
It's also possible your issue can't be resolved via a DIY method, and you need to contact the manufacturer for more information.
But before you do anything that hasty and costly, you may want to check if you can fix the problem on your own. 
4 Steps To Fix Echo Show Not Showing Live View
When your Echo Show is fully functioning, it simplifies tasks like everyday home monitoring and video chatting.
Otherwise, you have to use different devices for each of these tasks, which can be a hassle.
Let's dive into some ways to fix it.
1. Disable and Enable Home Monitoring
Echo Show has a home monitoring feature connected to the Echo's camera and the doorbell camera.
A glitch in the Echo show system can cause live view not to show.
Fortunately, live view problems caused by glitches in the home monitoring feature are easy to fix. 
Most problems with electronic devices can usually be solved by a simple restart.
Disabling and enabling the home monitoring features can solve the problem.
All you have to do is tap on the settings tab on the Echo monitor, camera, and home monitoring.
Then, disable the feature, wait for a few minutes, and then enable it again. 
2. Update the Alexa App and the Device You're Using
Echo Show works with the Alexa app to provide the live view.
An outdated version of the Alexa app can cause live views not to show on the device.
The same applies to the Echo Show model you're using.
If you're using an old version of the device, it may be time to upgrade to a newer one — provided you have extra room in your budget and provided you haven't ruled out other potential issues. 
Luckily, new versions and updates of the Alexa app and Echo Show devices are regularly released.
Each new Echo Show model always has more and better features than the previous model (e.g., the Echo Show 8 and Echo Show 10.)
Simply updating the app and the device can fix the problem of the live view not showing.
3. Use Stronger Wi-Fi
Echo Show needs an internet connection to display its live view.
Connecting to a slow Wi-Fi will bring down the quality of the live feed during video calls or video streaming.
Also, connecting too many devices to the same internet as your Echo Show will affect its ability to show the live view.
If you're having trouble with your Echo Show not showing the live view, check the strength of your internet connection.
Stronger and faster Wi-Fi ensures the smooth running of the device's online programs and a better connection to the Alexa app.
You can also use an internet connection that has fewer users, or dedicate a single router specifically to your Echo Show (if that's practical). 
4. Fix the Echo Device Settings
Some settings on the Echo Show can affect the live view. Here's how to solve issues with your device settings:
Turning Off Do Not Disturb
The Do Not Disturb feature will be turned off by default. If you accidentally turned on the Do Not Disturb feature, that will turn off the Echo Show camera and turn on the privacy mode.
That's to protect your privacy in case you need to do behind-the-scenes work you don't want on your live feed.
If that's the case, follow these simple steps to turn it off:
Swipe the Echo screen down from the top.
Select the "Do Not Disturb" option from the displayed options.
Tap to turn "Do Not Disturb" off.
Check your live view.
How to Uncover the Echo Show's Camera
When the camera of the Echo Show is covered, the live view can't show.
To solve this problem, all you have to do is swipe the camera shuttle to the left.
Once the camera is uncovered, the live view should come back on. If it doesn't, check the other tips in this article.
Turning Off Privacy Mode
When privacy mode is on, you can turn it off by tapping the mic or camera button at the top of your device.
Once you've done this, the red bar at the bottom of your Echo Show screen disappears, indicating that privacy mode is turned off.
How To Fix Echo Show Not Showing the Live View: Conclusion
These quick tips should fix your Echo Show device and restore access to real-time live feeds.
Echo Show live view not showing has several possible causes, so it's important to identify the source of the problem before trying to fix it.
If you've tried everything but nothing seems to work, contact the manufacturer for help. They're likely to have the solution you need.
Are You Still Struggling With Your device?
If you're still struggling trying to get going your smart device, contact me at nelson.barbosa@myautomatedpalace.com and we can discuss how can we fix it!