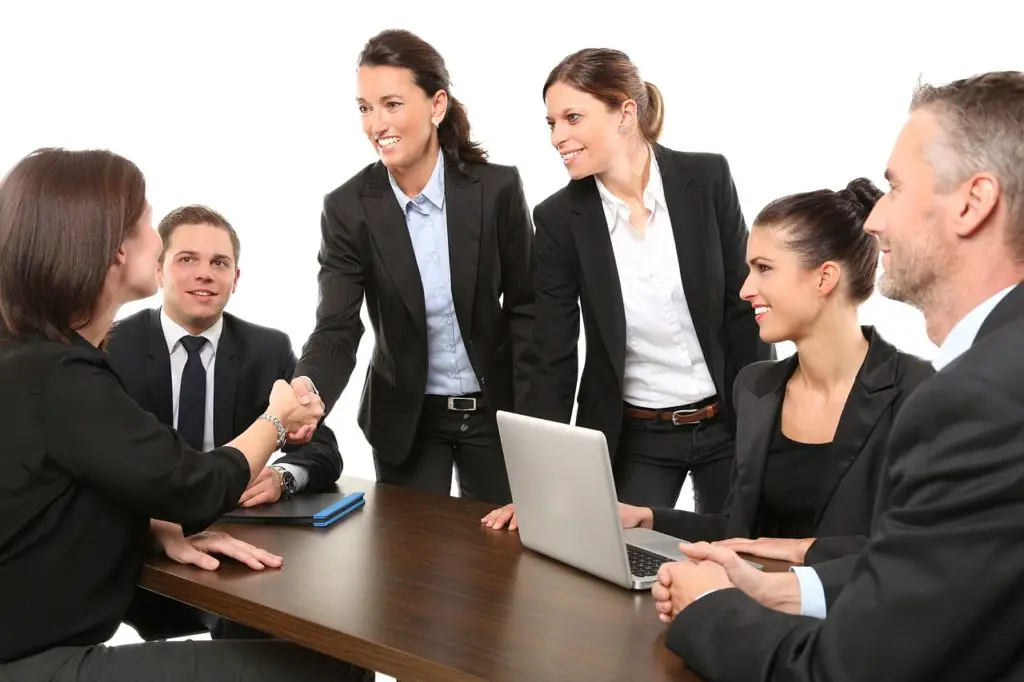 Vivint smart home systems make your life safer and easier by combining security and convenience in one place, allowing you to control your home from a centralized hub or your smartphone. But is it compatible with Alexa? 
Vivint works with Alexa on a shared WiFi network by connecting to the Vivint Smart Hub when you enable Vivint's skills in the Alexa app. This works on any Alexa-enabled device, like the Amazon Echo, so you can control Vivint remotely.
This article will explore how Vivint works with Alexa and give you some helpful commands you can use to automate your routine and secure your house.
Connecting Alexa to the Vivint Smart Hub
The Vivint Smart Hub (formerly known as SkyControl) works with Alexa through the Alexa app on your smartphone, tablet, and Amazon Echo devices. 
Vivint has a helpful video detailing how to connect through the Alexa app here:
Once connected, you will prompt Alexa using one of two methods, depending on which skill controls the request. 
The first method is telling Alexa directly to do something ("Alexa, turn on all of my mailbox lights"). You'll use this command when controlling Basic skills.
The second is telling Alexa to prompt the Vivint Smart Home to perform the function ("Alexa, ask Vivint to lock various doors"). These functions fall under the Complete skills category.
I will explain the skills below.
Alexa's Two Vivint Skills
Alexa has two main skills available for Vivint: Basic and Complete. Within these two categories are myriad commands you can use to control your house.
To use the skills, you'll need to add them to your Alexa device and enable them under the skills tab. 
The Basic Skill 
The Basic skill uses Alexa to control several things, such as
Adjusting smart thermostats. 
Locking exterior doors.
Viewing security cameras.
Toggling outdoor and indoor lights.
The Complete Skill
The Complete skill uses Alexa to control even more than the Basic skill, including
Engaging smart garage doors.
Activating Smart Assistant Home States.
Security arming and disarming.
Security cameras.
You can also use the Complete skill for
Turning WiFi-enabled lights on/off.
Toggling smart door locks.
Adjusting smart thermostats.
Furthermore, Vivint allows you to group multiple devices to function under the same voice command. For example, you might group all first-floor lights under "downstairs lights." Then, ask Alexa to "turn on all downstairs lights."
This brings us to examples of commands you can give Vivint through Alexa. 
Alexa Commands for Vivint
The ability to group items together not only saves time but money.
If you need lights on when you get home, you might leave them on all day, which wastes electricity.
With Vivint commands, the lights only come on when you need them.
You also save a bit of frustration and worry because Vivint will remember everything that needs to be done while you're rushing out the door.
You won't have to track what you've locked or adjusted.
Below are a few examples of ways to maximize Vivint through Alexa.   
"Alexa, Tell Vivint I'm Home."
Speaking these few simple words while pulling into the driveway ignites a series of silent, blazing-fast connections. 
The porch light blinks on, and the garage door opens.
My thermostat sets itself to a perfect 73°F (22.8°C).
The hallway and kitchen lights spark to life, so I avoid smacking my foot on the couch again. 
Once you're inside, simply tell Vivint to close the garage door.
It's important to note that security precautions prevent Alexa from asking Vivint to disarm a security system or unlock doors. To disarm remotely, you must enter a personal PIN in the Vivint app.
"Alexa, Tell Vivint I'm Leaving."
Although Vivint cannot unlock doors or disarm security systems, it can lock and arm them. 
So, if you're heading out for the day, let Alexa know, and Vivint will 
Show you the driveway camera.
Lock down the house. 
Set the alarm.
Kick up the thermostat.
Turn off outside lights.
No guessing, wondering, or forgetting. 
"Alexa, Ask Vivint if the Alarm Is On and the Doors Are Locked."
Sometimes we forget to set the alarm when we leave. Or a friend feeding the pets while we're away and forgetting to lock the doors. 
With Vivint, you can check on your house wherever you are by asking for real-time information. 
From there, ensure it's done by having Vivint lock everything down.
"Alexa, Backyard Camera, and Baby Camera."
Need to see why your dog is making that noise and check on a little one? With an Echo Show, you can have Alexa pull up security camera views simultaneously on the same screen. 
In fact, you can view up to four cameras simultaneously. So, if you want a quick overview of your house, you can do so with the Eco Show.
The helpful Amazon Echo Show also gives you important information at a glance, plays your favorite songs, and plays recipe videos while you cook. 
If you're looking for an Echo Show to pair with your Vivint Smart Home system, you can find the following models on Amazon:
What Is the Vivint Smart Home?
Vivint Smart Home is a system that uses WiFi for web-enabled devices and a Z-wave network to connect to other devices and appliances. By using two different networks to connect to your devices, Vivint avoids overloading one by itself. 
I've written an explanatory guide where you can learn more about Z-wave technology and its relevance for today.
What Is the Vivint Smart Hub?
The Vivint Smart Hub is the home control panel screen you use to initiate and monitor Smart Home activities. It is required to connect to Alexa, as it is the main point of contact between the Vivint Smart Home system and connected devices.
Does Vivint Work With Alexa? Conclusion
Vivint and Alexa work together, integrating smart personal assistant tools with home automation and security.
After enabling Vivint's Basic and Complete skills in the Alexa app, you can control single items or groups of devices using your voice or via smart buttons.