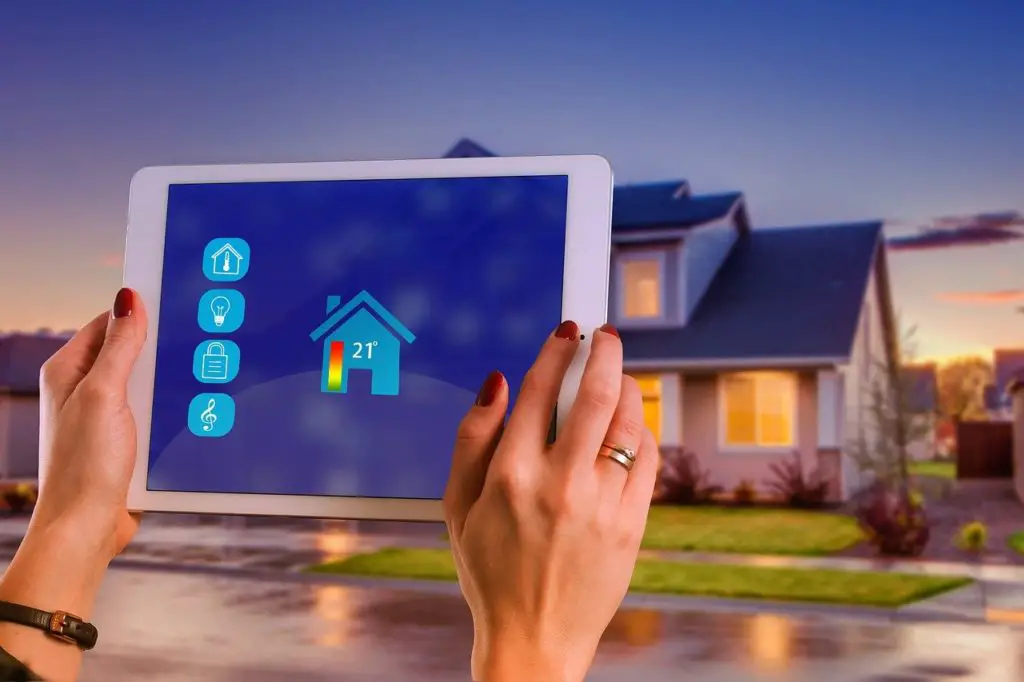 Does your Hisense TV keep getting stuck on the home screen?
If you're watching a movie and your TV keeps returning to the home screen every 20 minutes, it can be very frustrating indeed.
Such glitches may also indicate that something is wrong with your TV. 
Hisense TVs keep going back to the home screen due to software and network connectivity issues. Luckily, fixing this problem is fairly straightforward. In most cases, switching off the TV and updating the firmware on your unit will take care of most issues with its functionality.
If your new Hisense smart TV keeps going back to the home screen and won't perform any other function, you've come to the right place.
In this article, we'll show you how to troubleshoot the problem and get your TV set working again.
5 Fixes for Hisense TV Software and Network Connectivity Issues
If your Hisense TV has recurring software and network connectivity issues, try the following fixes to resolve the problem.
If none of these steps work, you may need to consult the manufacturer or call in an experienced technician. 
1. Turn Off Your TV for 15-20 Minutes (Soft Reset)
If your TV keeps going back to the home screen, one easy fix is to turn off the TV for 15-20 minutes and then turn it back on.
This is called a soft reset because it doesn't erase the data and settings saved on your TV. 
A soft reset shuts down all running apps and processes, including those working in the background.
During the reset, your TV won't connect to the internet, and all processes will be refreshed when your TV reboots. 
To perform a soft reset, follow these steps:
Switch off the TV and disconnect it from the wall outlet.
Switch off all other devices connected to the TV and unplug them from their power sources.
Leave the device in this state for 15-20 minutes.
Reconnect all devices, restore their power supply, and switch on your TV.
If the soft reset works, the home screen revert issue will be resolved the next time your TV starts.
However, the soft reset may not fix more serious problems such as a frozen TV or a TV that doesn't turn on.
2. Clear the System Cache
If you've been using your Android device for a while, it has likely built up a lot of unnecessary data.
This might include cached data, old files, and other unnecessary information stored by the system and third-party apps. 
A Hisense TV with lots of junk files will run slowly and have performance issues.
Perhaps, this is why your TV is constantly switching to the home screen.
In this case, clearing the cache on your device may help.
To clear the cache on your TV:
Hit the quick menu button on your remote control.
Go to Settings.
Select System > Application Settings.
Clear the cache.
The steps highlighted above depend on your Hisense TV model (you may find slightly different variations of the exact steps on different Hisense TVs).
If clearing the cache doesn't work, proceed to the next step.
3. Run Diagnostics To Scan for Hardware and Software Issues
Running diagnostics on your Hisense TV can sniff out problems with your hardware or software.
If you believe that there may be a hardware problem or some other software issue causing your TV to go back to the home screen, run self-diagnostics by following these steps:
Press the quick menu button on your remote.
Go to Settings.
Go to Support > Self Diagnosis.
Perform individual tests for the picture, sound, network, and input connection.
Again, the exact steps in a self-diagnosis will vary on your TV model.
After running the tests, the system will point out hardware or software issues with your TV if they exist.
You can also manually check to see if the wires connected to your TV are pushed all the way in. 
4. Install the Latest Hisense Firmware
Installing the latest firmware will keep your Hisense device running smoothly, add new features, and help you get the most out of your TV.
You should also update the firmware on your TV to fix bugs, add features, and improve its performance. 
So, how do you go about installing the latest firmware?
There are two options.
You can install updates through your TV's settings by following these steps:
Locate the Settings.
Go to Support > System Update.
Select Firmware Update.
If the system finds new updates, it'll install them automatically and restart.
The second way to update your TV's firmware is by downloading new updates from the Hisense website onto a flash drive. In this case, do the following:
Go to the Hisense website and download new updates onto your computer.
Transfer the files to your flash drive.
Turn off your TV, insert the USB drive with the software into your TV's USB slot, and turn the TV back on.
Hold down the power on/off button on the remote control.
Your TV may take a few minutes to detect the new software.
The installation process will begin once the device detects the new software.
You should regularly check your TV manufacturer's website for new firmware as they become available.
5. Factory Reset
If the above fixes don't work for your TV and it keeps returning to the home screen, a hard reset might do the trick.
However, only consider performing a hard reset if nothing else works.
A hard reset will erase all the data on your TV and restore it to factory settings.
All passwords, settings, installed applications, and updates will be lost.
So, be sure to back up all your data before proceeding.
Follow these steps to set your TV back to its default:
Press the home button on your remote control.
Go to Settings at the top right of the screen (the gear icon).
Scroll down to Device Preferences and press OK.
Scroll down to Reset and press OK.
Select Erase Everything.
Click OK to confirm the action.
You can also reset your Hisense TV to its default state with the reset button on the back of the TV.
If your TV has a reset button, then follow these steps:
Turn on your TV.
Use a toothpick, pin, or paper clip to press and hold down the reset button.
Hold the reset button down until the TV reboots twice.
Release the reset button.
Hisense TV Keeps Going Back to Home Screen? Final Thoughts
The above-mentioned fixes should resolve yout Hisense TVs network and connectivity issues.
However, if these issues persist, you should seek professional help.
In this case, you'll need to contact a TV repair service or your TV manufacturer.