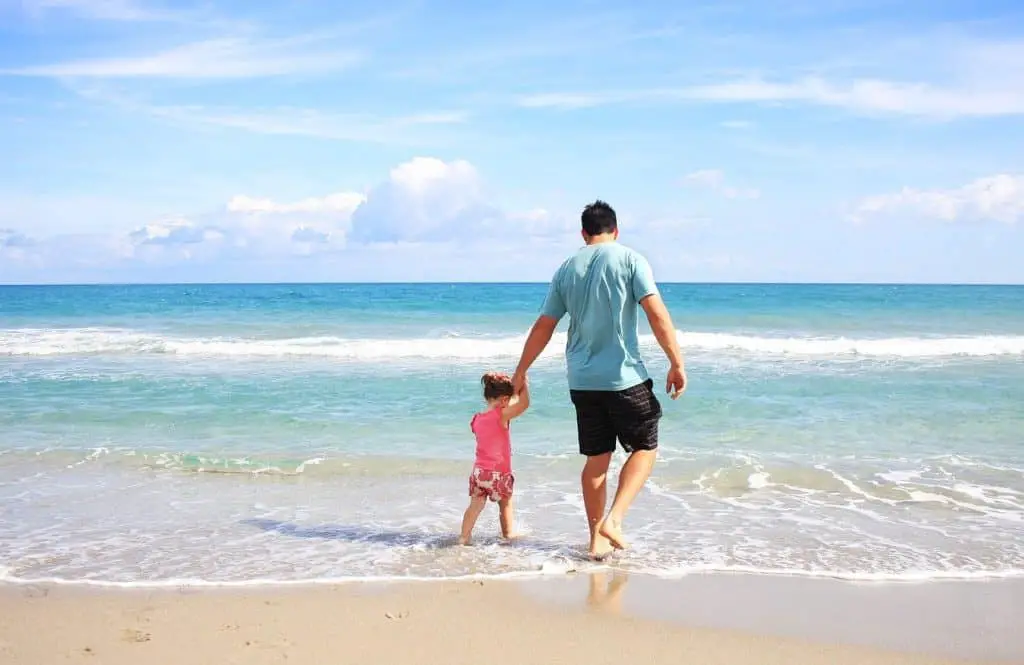 Smart plugs work in conjunction with other devices in your home and allow them to turn on or off remotely from wherever you have an internet connection.
They could also save energy by turning off appliances that are not being used during the day. 
Most smart plugs currently available work away from home, as long as they can be used remotely while not on the same Wi-Fi network. This can entail buying a smart plug that natively supports remote connections or can have that feature enabled. When you're on vacation, smart plugs can help you keep controlling your home from wherever you are in the world.
If you've got a smart home and are considering a vacation, read on to find out more about how you can remotely access your smart plugs when you're away from home.
Can I Control Smart Plug Remotely?
You can control your smart plug remotely.
Most smart plugs are designed to have remote access features, so if you're away on vacation and want to control your appliances, there are ways to do so without needing proximity.
The most common way to control smart plugs when away from home is to connect to them through the app you normally use to access them.
Some smart plugs are also compatible with things like Google Home, Alexa, and other smart assistants.
These personal assistants can make controlling smart plugs remotely even easier, as they facilitate direct access to your home appliances.
You can be away on vacation but still, check in to ensure your fridge or washing machine has been running properly throughout the day or that the house's temperature is perfectly acclimatized according to your specifications before your return.
Smart Plug Capabilities
Smart plugs are a new way to automate your home.
They're small, compact devices that plug into regular household outlets and allow you to control anything plugged into the smart plug from anywhere. 
Smart plugs are the size of a standard plug and usually have two ports on them.
One port is used to connect to power, while the other can be used to offer smart access to anything plugged into it, like lamps and household appliances.
In most cases, smart plugs connect to your devices through Wi-Fi, so you'll need a working internet connection to control these, usually from a practical phone app made by the appliance manufacturer.
After you connect the smart plug to the Wi-Fi network, you'll be able to use the phone app to turn appliances on or off whenever you wish. 
This simple process will convert your home into a smart one, bringing you the best of what technology has to offer.
How To Access Your Smart Plug Away From Home
Vacationing is a great time to get away from the stress of work.
For your peace of mind, it can be useful to keep track of your home while you are gone, so smart plugs can be very helpful for automating tasks like turning on lights or adjusting air conditioning without physically being there.
There are a few things you can do to ensure your smart plug can be accessed while away from home:
Get a smart plug that supports Alexa or Google Home. You can then link your device with either of those assistants, which will remove the need to be connected to the same Wi-Fi network to access the appliances.
Buy a smart plug that has a native vacation mode feature. This feature is known as 'remote control,' and you can research which smart plugs have it before you commit to a purchase.
Opt for a smart plug that doesn't depend on a Wi-Fi network. Some manufacturers have created smart plugs that either connect through Ethernet cables or bridge devices that create links between appliances. These plugs usually have an out-of-home mode, but it is not the default and must be enabled manually.
No matter which option you choose, there are many ways to ensure that you can access your smart plugs even while away from home.
If your smart plugs require being on the same network as the app to enable access, you can bypass this through the above choices.
Preparing Smart Plugs Before You Leave On Vacation
There are several things you can do to prepare your smart plugs to perform at their best before you go on vacation.
Before you commit to buying one, consider getting a smart plug that doesn't require a hub – these are cheaper and easier to use and a better choice overall for away-from-home features. 
You should also set up smart plugs for your most expensive appliances, like kitchen gadgets and ovens, to prevent them from using electricity unnecessarily while you're on vacation.
Most smart plugs are also great for monitoring energy use, so you can set them up with appliances like freezers or refrigerators so that they don't overheat during your vacation.
Check the state of your smart plugs before you leave.
If you find that the smart plugs aren't working correctly, try removing any other devices from the socket to see if it is just an overload.
Make sure that the connectivity works well with the appliances and that everything is working as it should.
Bear in mind that smart plugs can be used with nearly all types of appliances and electronics, including televisions, lamps, coffee makers, air conditioners, and more, so take full advantage of that when preparing your smart plugs to be used while you're away from home. 
If you're looking to further personalize your smart plug use, you should set a schedule for appliances to mark when they should run in your absence, especially when it comes to lights turning on or off. 
You should also test out how your smart plugs work with your preferred choice of an away-from-home app to use them.
Before you leave on your vacation, go to a different location in your area and see how the smart plugs respond to your input through the app or linked assistants, just to make sure you'll be covered when you're away.
Best Uses for Smart Plugs While Vacationing
You can use smart plugs in plenty of effective ways to continue accessing your household appliances while you're away from home. Here are some ideas for what to do with them.
Home Protection
Smart plugs can be a great addition to your home security plan, especially when you're leaving the house to go on holiday for an extended period.
One way in which you can keep your home safe is by using smart plugs to control when lights turn on or off, and when electronic devices like TVs go in and out of standby mode.
This will help make it look like someone is in the house. That way, if anyone is keeping an eye on your house, they'll be discouraged from attempting to break into it. 
This can prevent issues with attempted robberies in case potential burglars are scouting houses during holiday seasons.
Leaving just one light on or off for the duration of your absence can tip people off that no one is there, but making lights and devices to turn on and off at random times can help keep uninvited guests away.
You can either schedule specific lights and other appliances to turn on and off at particular times during the day, or you can access them through the app whenever you feel like doing it and perform the action with the help of smart plugs.
Climate Control
You can use your smart plugs to regulate the temperature in your house while you're away, and you can keep an eye on your energy usage at the same time.
You can set up your smart plugs so that they turn on and off at different times of day, and you can avoid peak hours when electricity rates are high.
Smart plugs can be used to connect to AC units in specific rooms or the whole house.
You can regulate the temperature without putting in any effort while you're on vacation by connecting smart plugs to a compatible thermostat.
This will keep your house at the ideal temperature throughout your absence without any utility bills shooting up while no one is making use of the electricity.
You can also opt for your AC to run in cycles if the house is either getting too cold or too hot, and you can set the preferred temperature that should remain in the house or even modify it on the go when you check-in through the app.
On top of that, you can even use dehumidifiers and humidifiers with your smart plugs.
This will help keep the air quality as you like it. Some thermostats and smart plugs monitor humidity levels in the air and kick into gear when triggered by fluctuations without needing your input.
Cleaning Duties
Smart plugs can help keep your house clean during your vacation. 
Using a smart plug, you can set timers for household tools like robot vacuum cleaners to clean on the days when you're not at home, or even schedule them to run at any point before you return.
You can control how much they are used, which will prevent them from running out of battery.
With the help of smart plugs, you won't have to lose that holiday feeling when you get home from immediately having to jump into cleaning mode.
You can enjoy all the benefits of an automated home from the comfort of your vacation, so take advantage of smart technology for this part of household duties too.
Most brand robot cleaners will come with an app that works with smart plugs, but you can also link them with your virtual personal assistant option and control them from there. 
Pair Them Up
As you've seen above, smart plugs are great when paired with other devices and other technology to create the most efficient automated home.
They are designed to connect to other devices that can be used for smart technology, and they can create a more hands-free process.
There are numerous options for creating great connections between smart plugs and other appliances, but here are some of the best ones:
Virtual smart home assistants: Alexa and Google Home are the best candidates for this connection, especially because you can link the smart plugs to them and access them through those interfaces.
Home security systems: If you have a camera and alarm system installed, you can connect your smart plugs with their hub and access a smart security system. 
Leak detectors: These detectors also tend to come with a hub that can be connected to a smart plug. This will remove some of the anxiety from your vacation, as it will inform you immediately when standing water is detected in the house.
Kitchen appliances: You'll never have to fear the dreaded possibility that you've left the oven on before departing on a trip. With smart plugs, you'll be able to turn off any connected appliances and prevent any potential hazards of the sort.
Lighting: This may go without saying, but this is one of the best matches for smart plugs, especially smart light bulbs. You can control lights from your phone while you're away, and you can even set up motion sensors that you can access on vacation. If you have Christmas or ornamental exterior lights, you'll also be able to control their output.
Charge Devices
Leaving on vacation doesn't mean that you'll have to come back to a home full of depleted batteries.
With smart plugs, you can charge battery packs and appliances that run on batteries without having to leave them plugged in for the entire duration of your absence.
You can simply turn on the smart plugs, leave them to charge the items, and then turn them off when they are no longer needed.
Pet Care
If you're going on a short trip that doesn't require the services of a full-time pet sitter, you can set up your pet feeders with smart plugs.
These will allow you not just to schedule your pet feeder but also to control it remotely so you can make sure that your pet's needs are always met, even in your absence.
If you hook up your smart plugs to a smart lock hub, you'll also be able to open and close pet doors for quick access to the yard.
Dealing with Watering
If you have watering systems installed in your home, smart plugs can give you remote control over them.
You can schedule lawn sprinklers, but with smart plugs, you'll have more access to them, and you'll be able to change their settings depending on the weather experienced in your local area.
Some plant irrigation systems are compatible with smart plugs.
You can hook them up before you leave on vacation, and your plants will be kept in a perfect state during your absence, no matter what specific requirements they have. This is because you'll be able to control it all on the go.
If you have a pool, you can use smart plugs to connect to the pumps.
Keeping pumps plugged in at all times while you're away can add a hefty amount to your bills, but with a smart plug, you'll be able to keep your pool in perfect chlorination and free of debris without wasting energy. 
Gardening
If you're passionate about gardening, you don't have to worry about what will happen in your absence, especially if you have a greenhouse.
With smart plugs, you'll be able to automate climate control and regulate temperature on the go. You'll also be able to access other plant-tending mechanisms like grow lamps. 
With smart technology, gone are the days when you had to worry about your plants' wellbeing or have to ask friends and neighbors to look after them while you were away from home. 
Have Everything Ready for Your Return
Smart plugs will be able to prolong the relaxation of a holiday because you will be able to set them up to be ready for your reappearance, and the magic isn't just limited to cleaning appliances: 
Your thermostat will usually be set to a lower temperature when you're away from home, but you can change that during your return trip to make sure it's all as cozy as you usually prefer it.
Turn on your coffee maker and have a fresh brew waiting for you when you walk through the door
Start a load of laundry if you left clothes in the washing machine before you left. 
Set your smart plugs to turn on your entertainment systems and previously powered-down gaming consoles. 
Have your office computer ready to use when you step through the door. 
Your music and favorite TV shows can be waiting for you to continue the relaxation. 
Do smart plugs work away from home? Conclusion
Smart plugs are a great addition to your automated home, and they are instrumental when you go on vacation.
Most of them work away from home and can be accessed remotely, which opens a world of possibilities that weren't available before.
You can use your appliances while you're gone, and you can continue to save energy while you're at it.