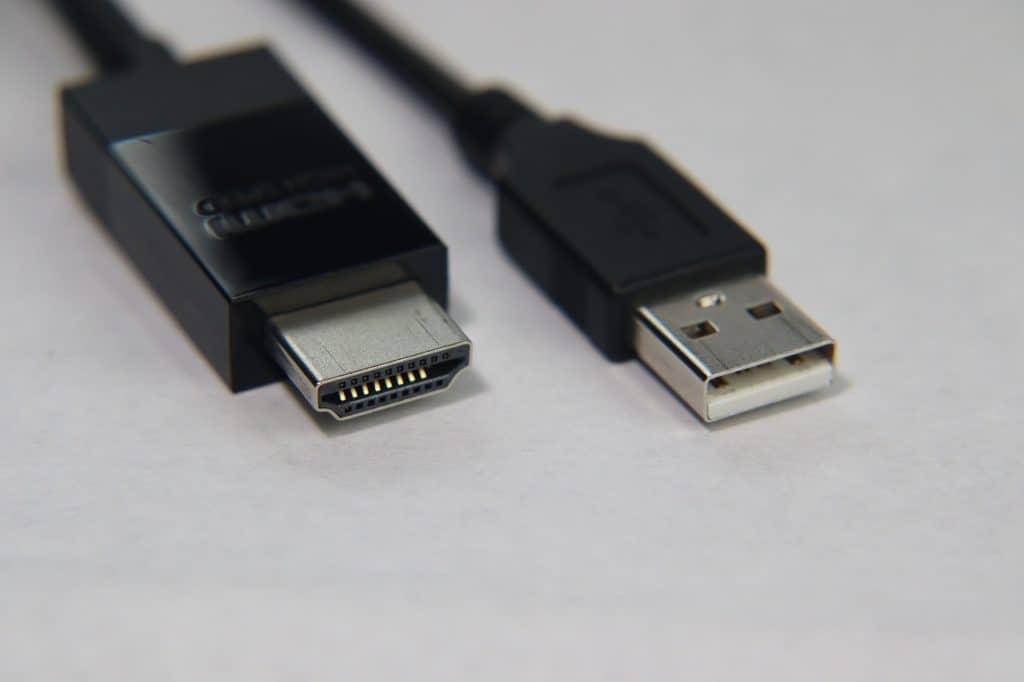 The number of users on video streaming services is expected to reach about 1 billion by the year 2025.
With palm-sized streaming devices like the Chromecast, the power to control how and when you consume your favorite content is in your hands.
So, does it mean you can use a Chromecast with a smart TV?
You can use a Chromecast with any smart TV that has an HDMI input. Simply plug it into your TV and follow the setup steps. Some smart TV models also have Chromecast built-in, meaning you don't need the Chromecast device to cast onto your TV.
The rest of this article will explain how to set up Chromecast on your smart TV (with the Chromecast device and the built-in model) and offer some comparisons that you might want to consider between a smart TV and a Chromecast. Keep reading.
You Can Use a Chromecast With a Smart TV
Sometimes, you want to catch up with your favorite entertainment while on the go: streaming content on your phone or tablet can be great, so you never miss a beat.
It's even better to enhance your streaming experience with a bigger screen or better sound, and Chromecast offers a way to do that.
How To Set Up the Chromecast Device on a Smart TV
Connect your Chromecast device to your smart TV today.
Make sure you use the cables and adapters that come in the box with your device. Follow the steps below:
Connect one end of the USB cable to your Chromecast and the other end to the power supply.
Plug it into the HDMI input on your TV. Then connect the power supply to an open outlet.
Download the Google Home app onto your phone or tablet from the Google Playstore. 
Open Google Home. Allow it to walk you through the remaining steps to complete your setup.
If you have multiple TVs, and none of your TVs come with Chromecast built-in (more on that below), you'll need a Chromecast device for each TV.
Take Advantage of the Built-In Chromecast
If you have a smart TV on the Android TV platform, it'll already have Chromecast built-in.
As a result, you won't need the Chromecast device to cast onto your TV. 
A quick scroll through your TV's settings should tell you if it has Chromecast built-in. Depending on your TV's menu options, Chromecast settings should typically appear under System Apps (you can usually find this under 'Settings').
How To Set Up the Built-In Chromecast on a Smart TV
To set up the built-in Chromecast on your smart TV, follow these steps:
Connect your phone or tablet to your WiFi network. You should also connect your TV to the same WiFi network.
Download the Google Home app onto your phone or tablet.
If you're using an iOS device, Google will ask you to turn on your Bluetooth to improve the setup process. If you'd rather not use Bluetooth, turn on your WiFi and connect to the WiFi network that matches your TV.
Open the Google Home app and follow the steps provided.
Smart TV vs. Chromecast
Your TV might have a range of apps that already meet your entertainment needs, and you might wonder what benefits you can get from an external device like the Chromecast.
Here are a few things to consider that may help you decide the best choice for your entertainment needs.
You Don't Need an External Device With a Smart TV
With only an internet connection, you can access your smart TV's dedicated apps and games without the need for any external device (except for your remote control).
In comparison, the Chromecast needs a device to cast from: that could be your phone, tablet, or computer with a Chrome browser.
The device you use to cast essentially becomes your remote control, but with far greater range; you can use it to control your TV from anywhere in your home.
Chromecast May Support Apps That a Smart TV Doesn't
The default apps available on your smart TV likely include some of the most popular ones in television, music, fitness, or gaming.
Simply open your preferred app on your TV, log in (if necessary) and enjoy. 
However, if you want to stream content from something that isn't already built into your smart TV, then Chromecast comes in handy.
Chromecast supports thousands of apps: the chances are that some of your favorites are on this list of Chromecast-enabled apps.
Adding New Apps Is Easier With Chromecast
If you'd like to add more apps to your smart TV, you have the option to download and install new ones from your TV's respective app store.
The apps available to you depend on your TV's platform: different platforms have different app stores.
And, more often than not, different app stores have different apps.
Chromecast is also a way to expand your selection of apps without needing to install anything new on your TV.
Simply open your preferred app on your device, select the content you want, cast it onto your TV, and enjoy. 
Using Chromecast-enabled apps and sites allows you to stream content from them in higher quality (better resolution and better sound), which is a plus.
You Can Take Chromecast Anywhere With You
A TV set isn't exactly portable, though you can log into your accounts on any smart TV that supports the apps that you use.
However, there's the danger of forgetting to log out of a TV you don't own.
Also, smart TVs don't all have the same apps' built-in: you might come upon a TV that doesn't have the apps you use.
In comparison, you can carry the Chromecast around with you (and in so doing, carry your favorite apps along with you, too).
Set it up on any TV that has an HDMI input, and you're good to go.
Remember to carry a casting device: a phone, tablet, or computer with a Chrome browser.
Summary
You can use the Chromecast device on any TV with an HDMI input, and the setup process is fairly simple.
It's worth confirming if your TV already has Chromecast built-in, which means you won't have to spend an extra amount on the Chromecast device.