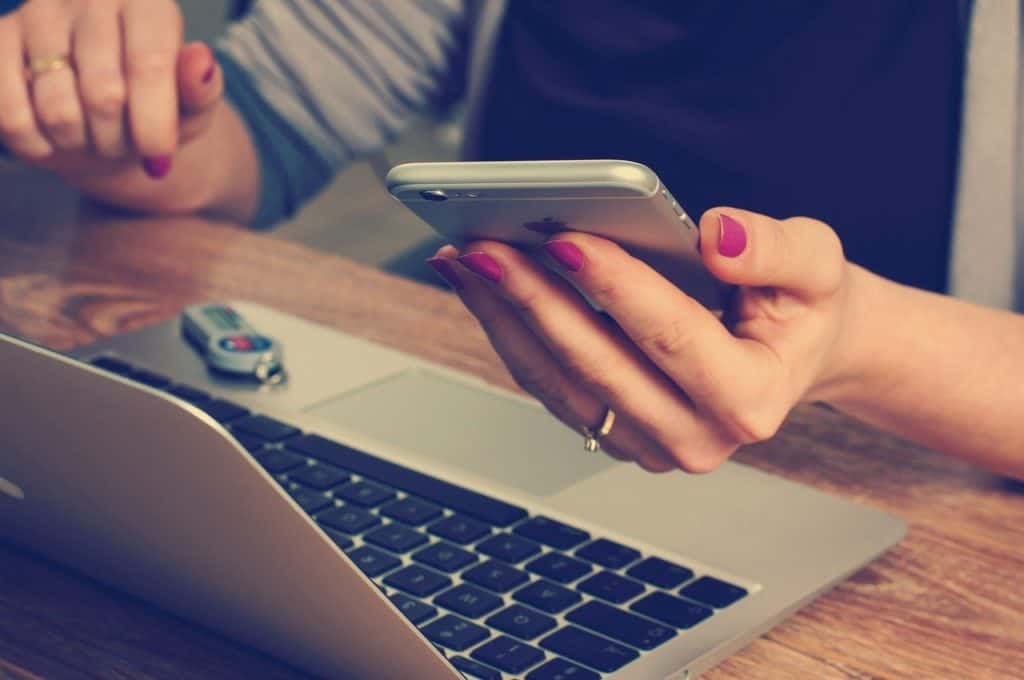 The Ring Home Security System from Amazon has grown in popularity due to its efficiency in keeping out burglars.
With how popular it's become around the world, it's not surprising that you may be considering adding two Ring accounts to one app to make things a bit more streamlined and efficient.
However, the first question you need to ask yourself is whether doing so is even possible.
You can't have two active Ring accounts on the same app – you'll need to log out of one account to log into the other. Additionally, you can't control Ring devices owned by one account from another account – this is true even if the same app is used to access both accounts. 
The rest of the article will cover all you need to know about managing separate Ring accounts and the best ways to do it.
How Ring Accounts Work
You need a Ring account to control your devices, watch videos, and generally keep tabs on your security logs.
If you're creating your first account, here's what you need to do:
Download the app. It's available in both the iOS and Android stores.
Open the app. Just tap on it, and it'll prompt you to either log in or sign up.
Log in if you already have an account. If you don't, go to the sign-up process. You may be required to sign up.
Fill the forms needed to sign-up. You'll need to enter your name, country of residence, and email address. You'll also need to create a password for your account.
Verify the email address. You'll get a link to click to verify your ownership of the address.
Log in to the app. Once verified, you can log into the app and add your devices.
Why You Can't Have Multiple Accounts on One App
Ring doesn't allow two "Owners" on one app.
For example, you can add a second full-fledged account on your app and switch between the two seamlessly on your Twitter account.
There's no such provision on the Ring app at this time.
You have to log in and out of the app to use separate accounts.
So, if you have Ring devices set up in different locations and want to keep each location on a separate account, you'll have to be ready to switch accounts as needed.
If you want to view information on Account A, you have to log out from Account B and log into Account A, and vice versa.
Such a setup defeats the purpose of wanting to keep an eye on both locations simultaneously.
What are your alternatives?
Alternatives to Having Multiple Ring Accounts on One App
There are two main alternatives to having multiple Ring accounts on one app.
Get a Second Device
As we stated above, you can use the Ring app on any iOS or Android device.
So, if you want to use two accounts simultaneously, you can consider getting a second device. 
Carrying two phones around may be inconvenient, but if you get a small, lightweight option, you'll barely notice carrying it around until it's time to use it.
Additionally, your second device doesn't need to be expensive – it should just allow you to download the Ring app.
The Motorola Net10 Moto E6 and the LG TracFone K31 Rebel from Amazon.com are good examples of devices you can get for your second Ring account.
They're both affordable Android devices and come with decent battery life.
You can add yourself as a shared user on one of the Ring accounts.
With this configuration, you can monitor your main account as the owner and keep an eye on the other as a shared user.
However, this option is only available on a Business account.
If you have a Business account, you can keep an eye on different Ring setups in one app by doing the following:
Log into your account on the app using the account you intend to monitor.
Create a Shared User inside the account, making sure to use your other log-in credentials.
Log out of the app.
Check your email for the Shared User invite and follow the instructions to complete the process.
Log back into your app using the credentials that also double as a Shared User on the other account.
You should have access to two accounts within the same app.
You can receive relevant notifications from both accounts without having to log in and out to switch between the two accounts.
However, you should keep in mind that there are limits you'd have to deal with as a Shared User.
You can do the following:
Use smart locks.
Arm or disarm the alarm system.
Save and share videos to and from your device.
Choose your notification preferences.
View stored videos if you're signed up for a Ring Protect Plan.
Receive and answer alerts when someone is at the door or triggers your installed motion sensors.
You can't do the following:
Delete stored or shared videos.
Delete devices from the account.
Add other people as shared users.
Change the settings on any Ring device.
Subscribe to any plan.
Think of the Shared User setting as a "Guest Mode" that allows you to retain the app's core functionalities without making administrative changes.
Can You Control the Same Ring Devices Using Multiple Accounts?
You can't control the same Ring devices using multiple accounts. The account that first adds the Ring device automatically becomes the Owner account. You can only control the device using that same account.
Logging into your app with a separate account to control the same device won't work unless you delete the device from the Owner account first.
Final Thoughts
The only way to use two accounts on the same Ring app is to log out from one account before using the other.
If you need to monitor multiple Ring accounts or devices in different locations, you'll have to either get a second device or set up a Shared User account for one of the main accounts.
You'll need a Ring Business plan for the latter.
If none of the approaches appeal to you, you can make do with viewing your second account on the Ring desktop app – at least until it's discontinued in 2022.