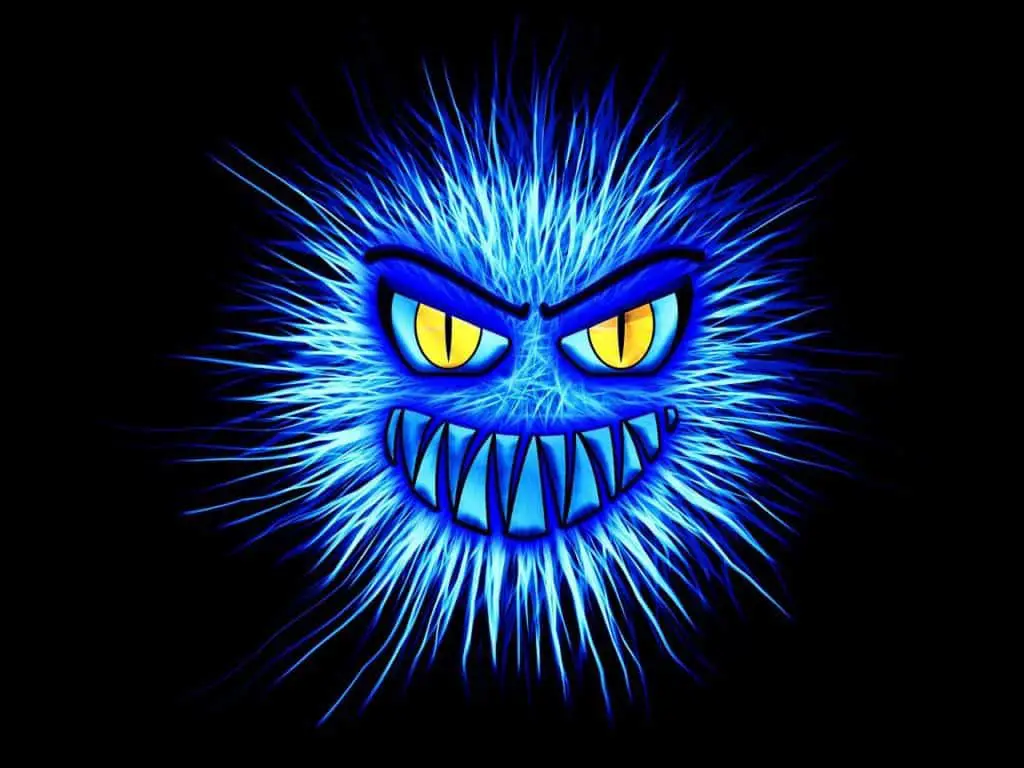 Smart Switch apps are very convenient and allow you quickly to move content from one device to another. The ease of transferring this data is alluring.
However, you may be wondering if a virus can be transferred to a new device via a smart switch.
The Smart switch apps allow the user to quickly transfer important information from one device to a Samsung Galaxy smartphone. Transferring a virus via a smart switch to your Samsung is highly unlikely due to Samsung Knox protection.
When we decide it is time to upgrade devices, it can be stressful worrying if you will be able to save important information while ensuring you won't transfer unwanted bugs to a new device.
Are the smart switch apps safe to use? We will explore this question in this article.
Does Samsung Smart Switch Transfer a Virus?
If you are transferring your files from one device to a new Samsung Galaxy, it is understandable to be concerned with accidentally transferring a virus as well.
This concern would be even greater if you know the old device has a virus or malware.
Luckily, using Samsung smart switch apps, the threat is greatly diminished.
This is because Samsung has a built-in level of protection in its software called Samsung Knox.
It is very unusual for a Samsung product to get a virus or malware. 
This is because Samsung devices and apps are continuously being scanned for anything malicious. 
Should I Use a Smart Switch if I Know There is a Virus on My Old Device?
It is always better to play it safe when it comes to known threats.
If you know you have a virus on an old device but need to transfer information to a new one, isolate the app that has the virus and delete it. 
Most computer viruses are not able to jump from one computer to another.
Unfortunately, this is not true for malware. Malware can easily be transferred from one device to another. 
To prevent viruses and malware from riding along to a new home, you should take necessary precautions and steps to keep your devices running safely.
How do I Deal with a Virus or Malware Before Using a Smart Switch?
Run a scan on your device(s) before you transfer any files.
Samsung has a Smart Manager that allows you to scan your device with a couple of clicks.
If it detects anything it will alert you, and you will be able to double-check the scan results with an antivirus app, such as Avira.
Once you find the problem app, write it down so you will be able to find it easily. Turn off your phone and restart it in safe mode. Malware Tips takes us step-by-step through removing malicious apps:
Turn your phone on in the safe mode
Click on security
Click on other security settings
Click on Device Administrator
Turn off the administrator privileges for the app giving you problems.
Or find the malicious app(s) by returning to settings
Click on Apps
When you find the app in the scrolling window, click on it
Click on remove app, and confirm that you want the app removed.
Restart your phone to bring you out of safe mode.
Remember not to fall for fake virus alerts.
If you receive a notification from an outside source saying it has detected a virus on your device, ignore it, and close the browsing window.
These are fake and phishing scams trying to get you to click on something that may infect your device.
It Might Not be a Virus
If your phone or other device is lagging, or you notice the battery is draining quickly, it may not be due to a virus. An app could be causing the problem, or you might be running out of storage space. 
Go into settings
Check your available storage space 
Clear your catch
Delete Unwanted and Unnecessary Apps
If you are still concerned it might be a virus, turn off your device and restart it in safe mode.
What you are looking for in safe mode is to see if the problem is still there. If it has gone away, then it is probably a problem with an app. 
Anytime you are having problems with a Samsung device you can contact them through the Samsung Members app. Remember to only use verified apps through 
Play store
Microsoft store
App store
Never download an app from an unverified and unknown source.
How Does a Smart Switch Work?
The Smart switch will take almost everything from your old device and share it with your new Samsung device. This includes:
Contacts
Apps
Photos
Documents
Calendar
Music, and more.
This is customizable, meaning you will be able to choose what files you share with your new device.
Samsung smart switch only copies the content from your old device to the new Samsung Galaxy.
The smart switch will not erase the files from your old device. Then the files are safely shared over a wifi connection or with a USB cord.
Are Smart Switch Apps Compatible with Any Device?
This depends greatly on how you are using the smart switch.
It is compatible with any android device that is transferring files to a Samsung Galaxy smartphone. However, it will not transfer files from the Galaxy smartphone to another device or phone unless it is another Galaxy phone.
How Do You Use a Smart Switch?
The first thing you will want to do is find the smart switch app that is compatible with your device.
The Galaxy phones have the app pre-installed.
Once you have the smart switch installed on your old device you will be able to pair your Galaxy with your old device.
Using Smart Switch with Android
Transfering the content from another Android system is simple. There are a few ways to have your devices speak to each other:
Pair the two using bluetooth
Use a USB cable
Use a mini SD card or a flash drive stick
If you are using wifi, put your phones next to one another and place them on their chargers.
Open the smart switch app on both devices. After you have turned the smart switch on both phones, click on send data on your old device. 
Then click on receive data on your new device. Next, click allow on your old device.
You will be able to choose what information you want to send. Looking at your new phone, click the files you want and click transfer.
Now the files will transfer from your old device to the new one. This is very fast; as much as one gigabyte of data can be sent within two minutes.
Use an SD Card if You Have Problems
If, for some reason, you have problems transferring your content from your old device to your new device you can use an SD card or a flash drive.
Make sure that the new SD card has enough memory space to catch all of the content you want to transfer to the Galaxy phone.
Using Smart Switch with Apple
This can also be done from iCloud. 
Click on the wireless icon
Click on the iPhone/ iPad icon
Sign in to your Apple account
Type in your verification pin
Click OK
Choose the content to transfer
Click on import twice.
The information you have chosen to share with your new Samsung galaxy will be transferred, and your phone will be ready to use in a few minutes.
Can a Smart Switch Transfer a Virus?
It is extremely rare for viruses and malware to be transferred to a Samsung product because of Samsung's high security measures.
If you are concerned that an old device has a virus, you should always take steps to isolate the malware before sharing the content of that device.