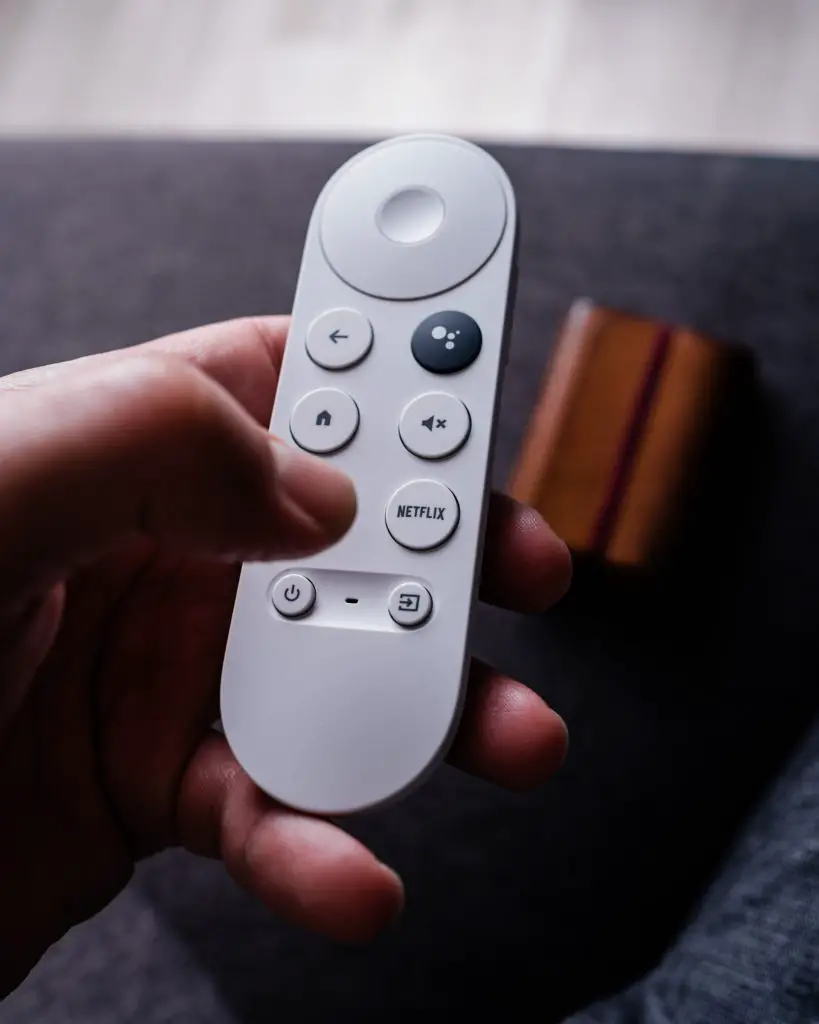 When it comes to streaming on Smart TVs, Peacock and Google TV are the perfect match.
With Peacock, you can access a range of unique series and movies and cast this on your TV using Chromecast.
However, sometimes Peacock won't cast to your Google TV, which is usually a result of connection problems or outdated firmware.
Here are some tips to fix Peacock casting problems:
Check your internet connection.
Check whether Peacock is available in your location.
Restart the Peacock app.
Make sure Peacock and Google TV are on the same network.
Restart your casting device.
Clear the Peacock app cache.
Update your Peacock app.
Update Google Chromecast.
Disable any VPNs connected to either device.
Reinstall the Peacock app.
The rest of the article will teach you how to fix Peacock casting issues with Google TV.
It will also guide you in determining the causes of casting problems between Google TV and Peacock.
So, let's get into it and fix your streaming problems together. 
1. Check Your Internet Connection
If you're facing connection problems, the first thing to check is whether your internet connection is stable.
If there's a problem with the internet connection, you won't be able to cast to Google TV since casting with Chromecast requires a fast internet connection.
If there's a problem with the connection, try reconnecting the TV and the device you're running Peacock on.
If the connection is unstable, you can try restarting the router or connecting an Ethernet cable to your TV.
2. Check Whether Peacock Is Available in Your Location
Unfortunately, Peacock is currently only available in specific locations outside the US, so if you're trying to stream outside of these locations, Peacock won't work.
Right now, Peacock only supports the following countries:
United States
UK
Ireland
Austria
Germany
Italy
While they are working on expanding their service, you'll have to wait if you're outside of these locations. 
Even if you've registered your Peacock account in the US, you won't be able to stream in unsupported locations.
While you could use a VPN to change your IP location, this isn't ideal, as it could cause other connection problems, which I'll explain later.
3. Restart the Peacock App
The golden rule for solving most connection problems is usually restarting the service.
If you're facing problems connecting peacock with your Google TV, close the Peacock app, then start it again. 
Refreshing usually solves most bugs and connection problems since it clears the app cache.
If restarting the Peacock app doesn't work, try some of the other fixes.
4. Make Sure Peacock and Google TV Are on the Same Network
When casting using Chromecast, the device running the app and the TV must be on the same WiFi network.
Casting won't work if the two devices are on two different networks.
To change the network on Google TV, go to the Chromecast settings and choose WiFi.
If Chromecast is on a different network, forget the network and reconnect to your preferred network.
5. Restart Your Casting Device
Another possible solution to fix connection problems with Chromecast is to restart the device running Peacock.
If you're casting from a smartphone or tablet, power the device off, wait a minute or two, then start it again. 
Restarting will eliminate most minor bugs and glitches that may cause connection problems between Chromecast and Peacock.
6. Clear the Peacock App Cache
Clearing the Peacock app cache will usually work if the casting connection problems result from faulty software, bugs, or glitches.
To empty the app cache on Apple devices, you'll need to uninstall Peacock and re-install it.
Removing the app cache on Android devices is much easier.
Follow these steps to delete the Peacock app cache:
Open Settings on your device and go to "apps."
In the list of installed apps, look for Peacock and select it.
Click on storage and cache and clear the app cache.
Clearing the cache will work with most android devices, including Android TVs.
If you're casting Peacock from another device, you'll have to go into the app settings to clear it.
Once you empty the cache, restart the device and try reconnecting.
7. Update Your Peacock App
If you're running an outdated version of Peacock, Peacock won't cast to Chromecast.
Ensure the Peacock software is updated to the latest version to use all its features.
To update the Peacock app, go onto the Playstore or App Store and search for the Peacock app.
Select update to update the app to the latest version.
8. Update Google Chromecast
If you're having problems casting to Google Chromecast, it could be that the Chromecast software is outdated.
To update Google Chromecast, follow these steps:
Open the Google TV application.
Select Chromecast.
Go into system settings and click "about."
You'll see whether there are any updates. If an update is available, update the app. The update should take about 10 minutes and will remove any bugs or glitches in the previous versions.
9. Disable Any VPNs Connected to Either Device
If you have a VPN enabled on the casting device or your TV, you'll need to disable it before you can cast Peacock.
Unfortunately, this means you can't escape the location restrictions on the Peacock streaming service. 
Sometimes, you may be in a supported location, and the VPN will alter your VPN to an unsupported one which may result in Peacock not working.
So, disable any VPNs connected to either device and try to cast again.
Even if this doesn't work, keep the VPN disabled while trying different fixes.
10. Reinstall the Peacock App
If nothing else works, you can try reinstalling the Peacock app.
Uninstalling will remove any bugs or glitches in your app, and starting over anew is usually the most effective solution after clearing the app cache.
If you have the Peacock app installed on Android, uninstall it from the Playstore (App store for Apple users).
If you're casting from your PC or Windows, you'll have to uninstall it from the Microsoft store or your device's control panel.
If clearing the cache doesn't work, reinstalling the app will usually remove most bugs.
Is Peacock Not Working on Google TV? Conclusion
If Peacock is not working on your Google TV, you may have an issue with the connection, app cache, or VPN.
You may need to ensure that your devices are on the same WiFi network and that all firmware is up-to-date, or uninstall and reinstall Peacock from your devices.
Otherwise, the issue may be with your VPN, which should be accurate and set to your location.