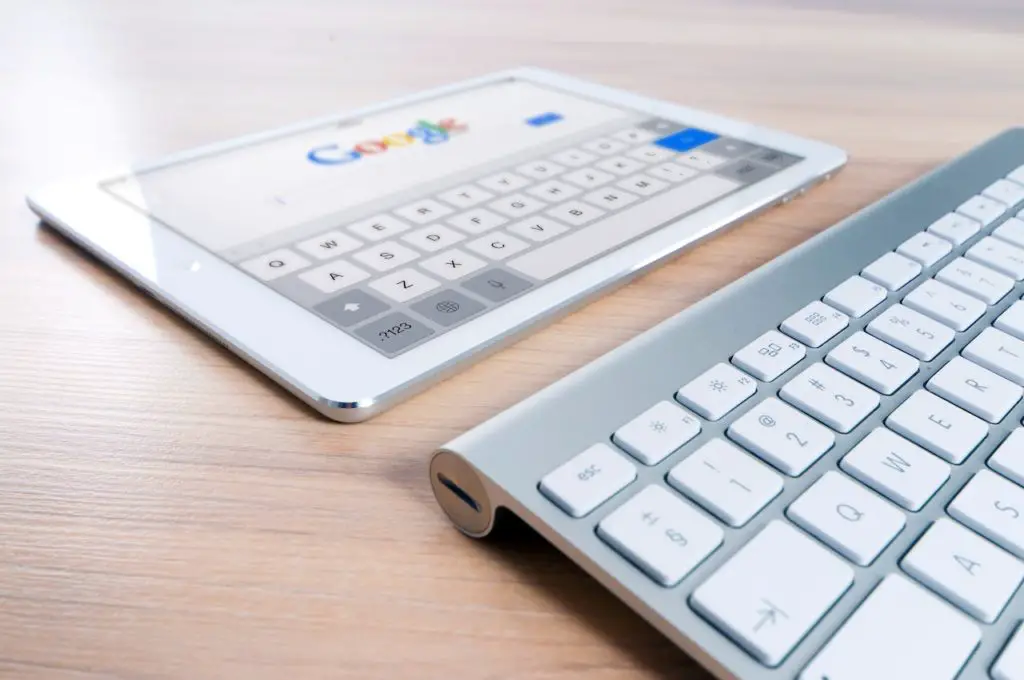 Chromecast is undoubtedly one of the best streaming devices out there because it's affordable and simple to use.
However, with some people uncomfortable with sharing details like their location and phone number with Google, a common question is, "Can you use Chromecast without a Google account?"
You can use Chromecast without a Google account only if you're going to share from your desktop. Here, you'll only need to have Google Chrome installed on your computer or laptop and an HDMI cable. Sign in as a guest since you don't have an account, and then you can start casting.
In this article, I'll walk you through the specifics of using Chromecast without a Google account. Let's start!
How To Use Chromecast Without a Google Account
Usually, you need Google Home to set up and use Chromecast successfully.
The app requires you to sign in to a Google account, but this doesn't mean you can't use it without one.
The below guide is only applicable to those who will be sharing their desktop screen, specifically Chrome tabs, to their smart TVs. You can't use the tutorial if you're using a phone or a tablet. 
This will be helpful if you want to stream Netflix with Chromecast, conduct presentations, or share whatever is on your Google Chrome tabs.
That said, read on to find out what you need to do:
Things You Need
Here is a list of the things you need to prepare for the setup:
Google Chromecast (You can get a Chromecast streaming device from Amazon. This one already comes with everything you'll need, including the HDMI cable.)
A laptop or computer with Google Chrome installed. Thankfully, it only takes a few minutes to install Google Chrome on a computer.
An HDMI Cable
Step-by-Step Guide: Casting Chromecast Using Your Desktop
Once you have everything ready, you can set up Chromecast on your desktop. To do this, refer to the step-by-step guide below:
Plug in the Chromecast device to your TV using the HDMI cable. The cable is usually already provided, depending on where you bought the device. The USB port should be connected to the Chromecast, while the other end should be plugged into the TV's HDMI port. Most TVs have their HDMI ports at the back, so look there first if you can't find it.
Open Google Chrome on your desktop. You won't have to worry if it's your first time opening the browser since it usually signs in as a "guest" by default. This means that there's no data or account being used, and, therefore, no need for registration or login.
Click the three-dot icon on the top-right side of Google Chrome. This will open the menu. Find "Cast…" to prompt the device to look for the Chromecast. Take note that this option is only possible for version 72 and above, so if you didn't find it, update the browser first.
If you have successfully found and clicked the "Cast" option, wait for it to detect your Chromecast. Once it picks up your device, click it and then wait for the connection to load. You'll know it's ready once your desktop screen shows up on the TV.
Note: There are certain instances when Google Chrome doesn't show your Chromecast on the list. If this happens, then here are some things you can try:
Restart Google Chrome, and repeat the steps above.
Check if your Chromecast is plugged in properly. Replug it if you can.
Check your Wi-Fi connection. Both the Chromecast and the desktop should be connected to the same network. Restart the router if speed is the issue.
Disable your VPN if you're using one.
Update your Google Chrome if it's not in the latest version yet.
If all else fails, contact Google Support. They will be able to help you better because there are times when the issue lies in the Chromecast unit itself.
If you want to know more about how to operate Chromecast, I recommend giving the official user guide a read.
Is It Better To Use a Google Account for Chromecast Streaming?
Whether or not you should use Chromecast with or without a Google account will depend on your perfonal preferences. 
If you're only going to use the device with your computer, then there's no need to bother with creating a Google account.
You can access the desktop version of most streaming platforms, anyway.
However, if you plan on streaming Chromecast with your phone, tablet, or your actual desktop screen (not the Google Chrome tabs), then there are two options I recommend: 
Create a Google account. Creating a Google account is very straightforward, and there's an option not to enter your phone number. Having access to your location is non-negotiable, though. It's necessary for the search engine to detect nearby Chromecast devices, among other purposes.
Consider using another streaming device. For people who really don't want to create a Google account, you should consider another streaming device instead. Roku is one of the most popular options at the moment, but you can also opt for an Amazon Fire Stick or Samsung AllShare, all of which don't require Google sign-in.
Does Chromecast Need a Subscription Fee if You Don't Use a Google Account?
Chromecast doesn't require a subscription fee, whether or not you use a Google account with your stream. It's entirely free to use, so you have nothing else to pay for after buying the device. Additional fees will come from the platforms you'll use, such as Netflix, Amazon Prime, HBO+, and the like.
Can You Use Chromecast Without a Google Account? Final Thoughts
You can use Chromecast without a Google account.
However, it will only be possible if you're casting from your desktop screen.
It doesn't matter if it's your computer monitor or laptop as long as you have Google Chrome.
Make sure that it's updated if you don't see the "Cast" option.
If you're not streaming from a desktop, you have no other choice but to either finally create an account or use another streaming device.
Alternatives include Amazon Firestick, Samsung AllShare, Roku, and a lot more.