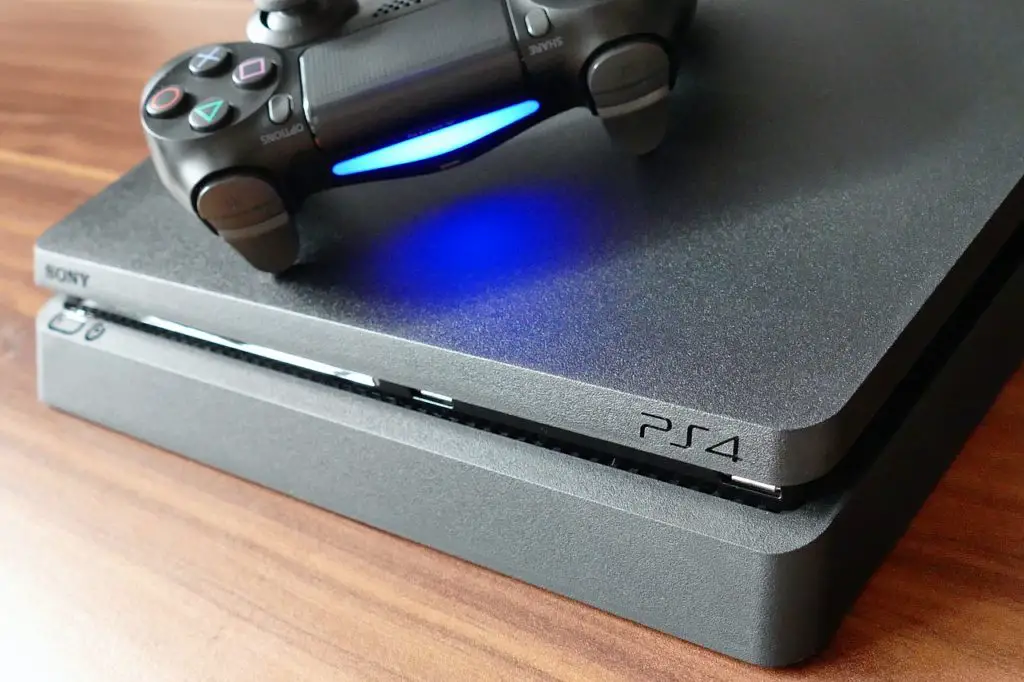 Chromecast, an addition by Google, allows you to share movies, TV shows, and more from your laptop, phone, or tablet to your TV.
Chromecast is enabled by plugging the Chromecast device into the TV's HDMI port.
If you're an avid gamer, you may be wondering if you can get Chromecast on PS4. 
You can't get Chromecast on a PS4, but this doesn't mean you can't cast your PS4 to another TV in a different room or link your smartphone to your PS4. Chromecast, being Google, is not compatible with a PS4. 
This article will discuss why Chromecast doesn't work on a PS4. It will also examine other options for casting your phone or laptop to a PS4. Let's get started! 
Why Chromecast Doesn't Work on a PS4
Chromecast doesn't work with a PS4 primarily because two different companies make them – Chromecast being Android and the PS4 being Sony.
Chromecast is designed to plug directly into your TV's HDMI port.
The PS4 isn't the only gaming system it doesn't work on because it's built specifically to stream videos from your phone or laptop to your television. It isn't designed to stream games.
Unfortunately, you cannot use Chromecast to stream a game from the PS4 to a TV in another room.
Gaming systems must be directly connected to the television.
Ultimately, it's a problem with the gaming system and not Chromecast.
However, there are other solutions for casting your PS4 to other screens and casting your phone to your PS4, which I will discuss in a few minutes.
Interestingly, Chromecast can cast a mobile game to a TV screen, however.
You may have difficulty continuing to play it, though, because the device accepts it as a video. 
How Does Chromecast Work? 
Chromecast currently has two models, both of which have the same casting functionality.
Still, the newer Chromecast device has its own operating system, which allows it to run various apps without using a smartphone or laptop.
Chromecast gets content from your laptop or phone through a remote device called DIAL (Discovery and Launch) Protocol.
DIAL searches for other DIAL devices running on the same network – in this case, your TV. 
Initially, Chromecast only worked with Netflix and Youtube, but many other services have now integrated with it. Chromecast now works with various other apps but its primary use remains streaming video. 
Chromecast isn't built to be compatible with gaming systems, explaining why it works so well with your phone but not with your PS4. 
The device operates strictly through WiFi. To stream through Chromecast, both the device and your smartphone or laptop must be connected to the same network. 
How To Cast Your Phone to Your PS4
Even though Chromecast doesn't work with PS4s, there are other ways to cast your phone to it. The best way is through the Playstation app, which screencasts your Android or Apple phone to the gaming system. 
Let's talk about how this works: 
Link Your Smartphone to the PS4 App
The first thing to do is link your smartphone with the PS4 app. The app is free on both the Apple Store and the Google Play Store. Here's how to do it: 
Ensure that the smartphone and the gaming system are on the same wireless network. You can do this through either WiFi or an Ethernet connection. Usually, the PS4's network configuration settings can be edited by selecting Network from the settings menu. 
Once the device is connected, launch the PS4 app. After the app is launched, you'll have the option to select a device and connect to the PS4. Enter the code that the PS4 displays to allow the devices to sync. 
This method allows you to operate your PS4 via your phone.
You can also cast games onto the PS4, using your phone as a second screen.
This is a valuable feature and works almost the same as using Chromecast. 
You can also use the PS4 app to cast from your PS4 to your phone screen if you want to play in another room.
You would still use your controller to play the game, but you would use your phone screen for viewing. 
Another method of screen casting involves using iMediaShare, a third-party application that is available for both Apple and Android. 
The app's main goal is to allow you to connect your phone to another server.
In the case of using it for the PS4, you could connect the phone and the PS4 to the same server and use them interchangeably. 
To use iMediaShare, you must ensure that your phone and PS4 are connected to the same wireless network. Afterward, download the app and connect the two.
Once connected, you should be able to cast nearly anything onto the big screen. 
You'll need to give permission to iMediaShare to access all of your photo and video files if you want to be able to cast them.
Once you download the app, it will ask for permission on a variety of media you have on your device.
You'll need to approve the app to use photos, videos, and any additional apps such as YouTube and Netflix.
Use Plex To Cast 
Plex is another useful screen mirror. However, it is only available for Apple users. 
You can easily set up Plex by creating a free account on the website. After setting it up, you'll need to download and connect the app to your PS4. 
Plex is an excellent option because it also organizes all your files, making it super easy to navigate on the big screen. 
To use Plex, you'll have to have the Google Chrome browser. It's also important to ensure that the connection is secured, otherwise this won't work. 
Can You Get Chromecast on PS4? Final Thoughts
Chromecast may not be available on a PS4, but that doesn't mean there aren't other ways to link your PS4 to your phone or laptop. One of the best ways to do this is through the Playstation app, which is available for Android and Apple users. 
Technology is constantly changing, and it may not be much longer before you can use Chromecast, just like on the PS4.